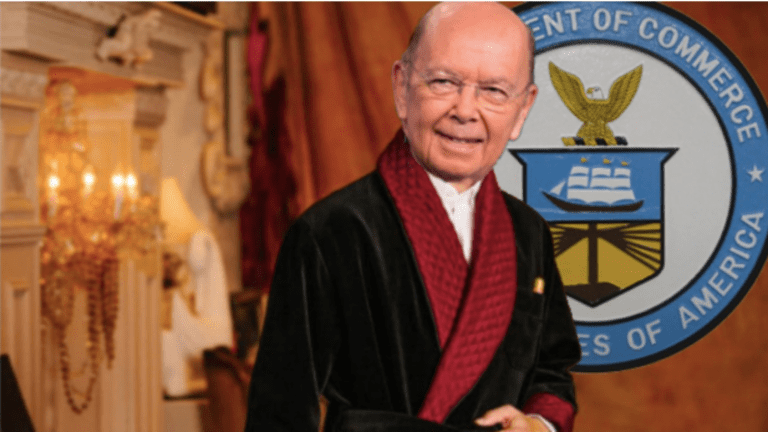 Opening Bell: 9.18.20
WeChat, too; new stress tests to stress about; an extra-special SPAC; Xi Jinping confirms all of Peter Navarro's suspicions; and more!
Trump to block U.S. downloads of TikTok, WeChat on Sunday [CNBC]
The announcement comes ahead of an expected statement Friday by President Donald Trump on whether or not the government will approve a deal for Oracle to take a minority stake in TikTok and become a "trusted technology partner" for the company in the U.S…. "It's not doing the same thing to TikTok as to WeChat," Ross said in an interview on Fox Business Friday. "...As to TikTok, it's just upgrades, maintenance things like that, that would be shut down at this stage. The real shutdown would come after November 12 in the event that there is not another transaction. So it's very different how the way the two are being handled."
Fed Details New Round of Big-Bank Stress Tests [WSJ]
Unlike an earlier round of stress tests this year, the Fed will release the results of the tests for each bank, rather than providing aggregate results for the group…. In a sign of the uncertainty facing the industry and broader economy, the Fed required banks to resubmit updated capital plans this fall to reflect current stresses….
The Fed said both scenarios for the fall tests weren't forecasts and are significantly more severe than most current baseline projections for the path of the U.S. economy.
SoftBank exits cellphone distributor Brightstar in telecoms sell-down [Reuters]
SoftBank will sell the money-losing firm to a newly formed subsidiary of private equity firm Brightstar Capital Partners for cash plus a 25% stake in the subsidiary, it said in a statement…. The sale marks SoftBank's latest move away from the telecoms industry, as it slashes holdings in wireless carrier SoftBank Corp to 40% and following the merger of Sprint with T-Mobile US.
SEC Charges Former NS8 Chief With Defrauding Investors [WSJ]
The regulator in its complaint alleged that from at least 2018 through June 2020 Adam Rogas, the Las Vegas-based technology company's former CEO, changed company bank statements to show customers paid millions of dollars and that those bank statements were used by the finance department for putting together the company's financial statements.
The SEC claimed that the company raised about $123 million last year and this year due to the former CEO's fraud. The regulator also alleged that Mr. Rogas took home at least $17.5 million in investor funds.
UBS Mulls China Expansion, New Hires for Asset Management [Bloomberg]
Under new regulations introduced this year, foreign firms such as UBS can take full control of their mutual fund joint ventures in China, or seek partnerships with a local bank's asset management arm to increase offerings…. Heightened foreign competition is putting pressure on incumbents like UBS that have long benefited from a first-mover advantage in China. UBS this year became the biggest global manager of Greater China funds with a 9.1% market share, up from 5.1% in 2018….
U.S. Charges Two Russian Nationals Who Allegedly Stole Cryptocurrencies [WSJ]
The cryptocurrency exchanges targeted in the attack were Poloniex, Binance and Gemini, according to court documents. As the men sought to circumvent the exchanges' compliance controls, they created a trail of evidence that helped investigators to identify them, according to the Treasury…. In one case, Messrs. Potekhin and Karasavidi used stolen funds to purchase an inexpensive virtual currency and increase its price. They then quickly sold off the currency to generate a profit, authorities said.
A New Spin on SPACs [DealBook]
In a crowded field of blank-check companies, Reid Hoffman and Mark Pincus think that their special purpose acquisition company, or SPAC, is particularly special. Their company, Reinvent Technology Partners, raised $600 million in an I.P.O. and started trading yesterday, posting one of the biggest one-day share price gains of any SPAC so far this year.
China's Communists to Private Business: You Heed Us, We'll Help You [NYT]
Mr. Xi sees smaller private firms as a weak spot in his efforts to secure Communist Party dominance across society…. The official instructions are likely to reinforce accusations from critics of Beijing, including members of the Trump administration, that China's private businesses must follow the orders of the Communist Party….
Businesses must build up party organizations, the guidelines said, implying that internal Communist Party committees will be more active in companies. Entrepreneurs should receive instruction to ensure they "identify politically, intellectually and emotionally" with the party, the guidelines said.