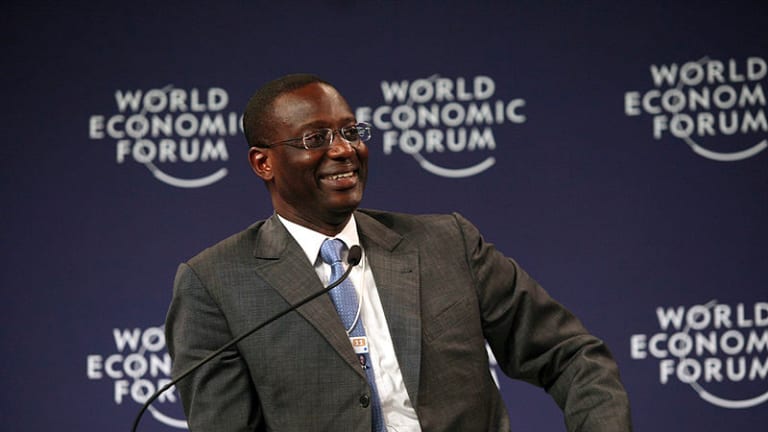 Opening Bell: 9.2.20
TikTok tightrope; the Ackmanaissance accelerates; Swiss regulators to have a peek on Credit Suisse spying; Mick Mulvaney still awful; and more!
ByteDance Chief Reconsiders TikTok Options After New China Rules [Bloomberg]
The company's regulatory team and deal negotiators are huddling to discuss whether it's still possible to craft a sale that can win approval from both governments, an acquirer, venture investors and ByteDance itself, said one of the people…. "I'm not sure price matters as much as pride," said Rebecca Fannin, author of Tech Titans of China, and founder of Silicon Dragon Ventures. "From the start, Zhang wanted to build a global company. Without the U.S. market, he can't fulfill those ambitions. He's a maverick, fiercely independent-minded entrepreneur. He may just decide not to do the deal at all."
Mnuchin Says Economy Is Recovering but 'More Work' Is Needed to Alleviate Pain [NYT]
"Whether it is $1 trillion or $1.5 trillion, again, let's not get caught on a number," Mr. Mnuchin told the House Select Subcommittee on the Coronavirus Crisis. "Let's move forward on a bipartisan basis now. I do not think the right outcome is zero. Nobody does…." Mr. Mnuchin reiterated his support for at least some version of two of Democrats' top priorities in negotiations: enhanced benefits for the unemployed and additional money for revenue-constrained state and local governments, albeit at lower levels than Democrats support. But Senate Republicans appeared to be coalescing around a scaled-back stimulus plan that they could vote on as soon as next week but will not win Democrat support.
Ackman's Big Year Continues With August Gains [II]
Bill Ackman's Pershing Square Holdings is continuing its spectacular 2020 run, gaining 8 percent in August for a year to date return of 45.6 percent in the publicly traded hedge fund, according to an investor report. This month's gain puts Ackman in striking distance of his 58.1 percent gain for all [of 2019]….
David Einhorn's Hedge Funds Gain 0.5% in August With Markets Rallying [Bloomberg]
The gains weren't enough to erase losses for the year, with the funds still down 17%.... Even though most of Greenlight's largest disclosed long positions at the end of the second quarter rose in August, the VanEck Vectors Gold Miners ETF slipped 1.6%. Tesla Inc., a stock Greenlight has bet against, surged 74% during the month.
Billionaire investor Daniel Loeb reverses losses with bets on Amazon, Disney and Alibaba [FN]
Loeb's Third Point Offshore Fund posted gains of 4.4% for the year, after a jump of 8.4% last month, according to a performance update sent to clients on 31 August…. "Driving the equity portfolio's gains were a series of well‐timed entries into new positions since the market bottom including in Alibaba and JD.com, Amazon, and Disney, as well as by bounce backs in several core positions including S&P Global and Prudential."
Swiss regulator starts enforcement proceedings against Credit Suisse over spying scandal [CNBC]
"FINMA has opened enforcement proceedings against the bank, in which it will pursue indications of violations of supervisory law in the context of the bank's observation and security activities and in particular the question of how these activities were documented and controlled," the regulator said in statement.
"Typically such proceedings can be expected to take several months," it added.
Mick Mulvaney is starting a hedge fund. Ethics experts have questions. [NBC News]
"The question is — if he's going to use information he's learned when he was in the government and it's nonpublic information, then we're in direct violation of securities law," Painter said…. "They could be betting against financial services companies if they think regulators are going to move in on them," Painter said. "That's a big factor because if you know the regulators are going to start clamping down, if you short that stock in advance, you have a huge advantage."