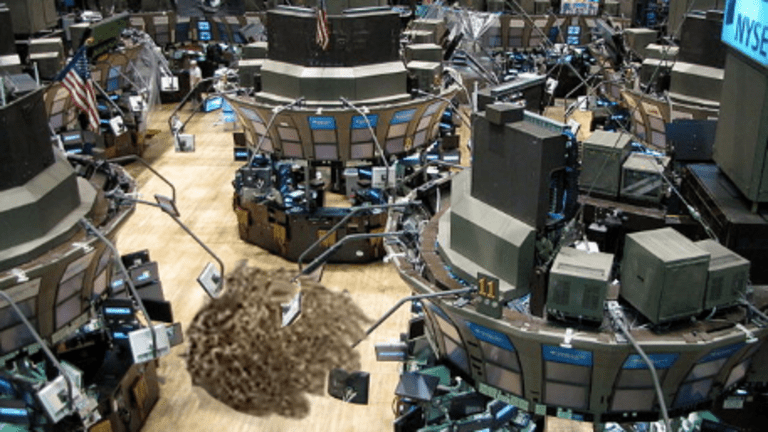 Opening Bell: 9.21.20
Not Members only; the new high priests of dealmaking; Neel Kashkari's got a mild problem with you people; and more!
Wall Street-Backed Exchange Set to Launch as Rival to NYSE, Nasdaq [WSJ]
Members Exchange, or MEMX, is expected to execute its first trades after it opens premarket trading at 7 am ET. Initially it will handle trades in seven stocks, including Alphabet Inc. and Exxon Mobil Corp. On Sept. 29, MEMX plans to extend trading to all U.S. exchange-listed securities….
The New Jersey-based startup has raised more than $135 million from firms including Charles Schwab Corp., Citadel Securities, Goldman Sachs Group Inc. and Virtu Financial Inc…. The consortium behind MEMX came together after years of frustration among banks and trading firms with the fees charged by the major exchanges. Many Wall Street firms say the exchanges abuse their dominant position in the marketplace to overcharge for market data and other key services…. MEMX plans to undercut the big exchanges on price, initially giving away its data.
Goldman Sachs Names New Leaders of Global M&A Unit [Bloomberg]
[Stephan] Feldgoise, formerly co-head of M&A for the Americas, will continue his job as global head of consumer and retail. [Mark] Sorrell, who previously led M&A in Europe, the Middle East and Africa, will continue as co-head of Goldman Sachs's U.K. investment banking business and become a member of the division's executive committee…. Although deal activity has crept up since July, volumes are down almost 40% globally so far this year, after corporate executives retreated to the sidelines amid the economic damage from the coronavirus pandemic.
HSBC Stock Hits 25-Year Low [WSJ]
On Monday, the bank's Hong Kong-listed stock closed down 5.3% at 29.30 Hong Kong dollars, the equivalent of $3.78 and the lowest since May 1995. HSBC's U.K.-listed shares also fell sharply, amid a broad selloff in European bank stocks.
Fahed Kunwar, London-based head of European banking research at Redburn, said the FinCEN leaks, plus the prospect of China potentially labeling HSBC an "unreliable entity," were weighing on the stock.
Fed's Kashkari Says New Forward Guidance Could Have Been Stronger [WSJ]
"While I believe the statement is a positive step forward…I would have preferred the Committee make a stronger commitment to not raising rates until we were certain to have achieved our dual mandate objectives…."
Mr. Kashkari said the problem with the Fed's new guidance is that it still holds on to the importance of a basically unknowable variable, that maximum sustainable job level.
Hedge funds see opportunity in battered New York, San Francisco apartment markets [Reuters]
Prominent hedge funds, including D1 Capital Partners and Long Pond Capital and mutual fund giants Capital Group and T. Rowe Price, purchased shares in the second quarter in companies that rent residential real estate in urban markets, buying in at beaten-down levels and possibly betting on a faster rebound than Wall Street forecast…. Some fund managers are not convinced that cities are dead and note that big employers like banks are already trying to bring people back into offices, something that would mean residential real estate won't lay fallow for long….
"We think that, overall, the fear is probably worse than the reality. There's more pain to go perhaps, but we see a lot of value in these stocks over the next one to three years," said George Taras, an analyst at mutual fund manager Baron Capital.
Bridgewater has a plan for steering through storm [P&I]
Bridgewater has reserved the analytical and portfolio advisory services that previously were offered to its entire client base for its large strategic partnerships.
By way of replacement for advice and investment counsel from Bridgewater employees, Mr. Delaney said Bridgewater has spent "tens of millions" in building out its technology capability to handle a new push to provide more digital engagement and portfolio management tools to smaller investors as well as to investment consultants.