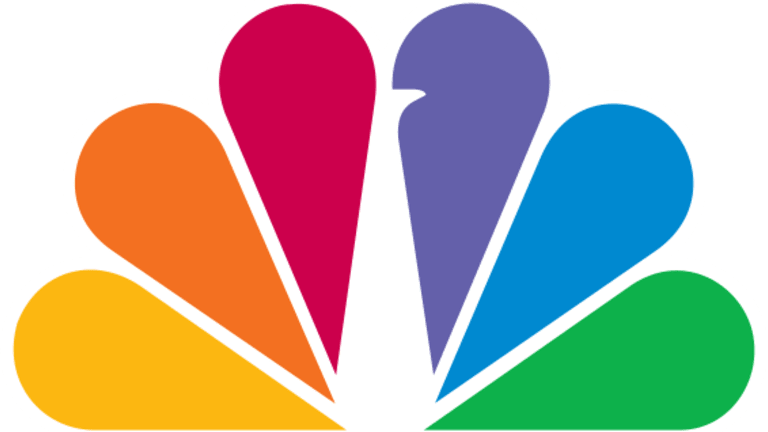 Opening Bell: 9.22.20
Comcast cut-up; Powell's pledge; Bernie backs break-up; index insider; Sizzler slump; and more!
Activist Trian Fund Management Takes Stake in Comcast [WSJ]
Trian has accumulated about 20 million shares in Philadelphia-based Comcast, for a roughly $900 million stake or about 0.4% of the company, a person familiar with the matter said. Comcast's market value is about $200 billion.
Executives at Trian, which was founded by Nelson Peltz, Ed Garden and Peter May, recently began conversations with Comcast management, the hedge fund said in a statement Monday….
"The cable business is an infrastructure asset with steady growth and very high free cash flow," said MoffettNathanson analyst Craig Moffett, referring to Comcast's broadband, pay-TV and phone unit. "The other two businesses, Sky and NBC, are sort of cyclical turnaround stories. They naturally appeal to entirely different types of investors."
He added: "I can't imagine a shareholder that would disagree that this company would be valued more highly if it were separated into pieces."
U.S. debt to hit nearly twice GDP by 2050 –CBO [Reuters]
The nonpartisan budget referee agency said that the 2020 deficit is projected at 16% of U.S. GDP, and the share will fall for several years, but will begin rising sharply again by 2028.
By 2050, the annual deficit is projected at 17.5% of GDP as a result of higher interest costs and higher spending on health care programs and Social Security, CBO said.
Powell pledges the Fed's economic aid 'for as long as it takes' [CNBC]
"Economic activity has picked up from its depressed second-quarter level, when much of the economy was shut down to stem the spread of the virus. Many economic indicators show marked improvement," he said. "Both employment and overall economic activity, however, remain well below their pre-pandemic levels, and the path ahead continues to be highly uncertain."
Elizabeth Warren And Bernie Sanders Want Big Banking Reforms Following The FinCEN Files Investigations [BuzzFeed]
Sen. Elizabeth Warren called on Monday for reforming the government practice of offering banks deferred prosecution agreements instead of real punishments when they are caught abetting money laundering, one of the problems highlighted in the series….
"The business model of Wall Street is fraud. It is not the exception to the rule—it is the rule," [Sen. Bernie Sanders] said on Twitter. "Break them up."
Two N.Y. Men Accused of Trading on Inside Information From S&P Dow Jones Indices [WSJ]
Yinghang "James" Yang, a senior index manager, and his friend, Yuanbiao Chen, a manager at a sushi restaurant, were accused of running the scheme for several months last year…. The two Queens men stopped in October 2019 after Mr. Chen's brokerage firm asked some questions about his occupation and sources of money, according to a complaint filed by the Securities and Exchange Commission against the two men….
The authorities accused the men of trading on information about index changes before the information was released to the public.
Musk Says Tesla Has 'Shot at Record Quarter' in Staff Email [Bloomberg]
"We have a shot at a record quarter for vehicle deliveries, but will have to rally hard to achieve it," said Musk in an internal email Sunday in the U.S. that was seen by Bloomberg News. "This is the most number of vehicles per day that we've ever had to deliver…."
"Please consider vehicle deliveries to be absolute top priority," Musk said in the email, which was titled "All hands on deck!" "It's also extremely important that we keep factory output as high as possible over the remaining 10 days. This is vital for the California market."
Senate Democrats Oppose Bankruptcy Bonus for Purdue Pharma CEO [WSJ]
Purdue CEO Craig Landau could get between $2.6 million and $3.5 million under an executive incentive program the company is proposing in the U.S. Bankruptcy Court in White Plains, N.Y., dependent on the drugmaker hitting certain performance targets.
Five Senate Democrats sent a letter Monday urging the judge overseeing Purdue's bankruptcy, Robert Drain, to reject the proposed bonus, saying Mr. Landau led Purdue during a period during which the company was accused by state and federal authorities of fueling the opioid crisis through misleading marketing of OxyContin….
"To provide Mr. Landau with this bonus is to endorse the very behavior for which Mr. Landau has been sued by multiple states," the senators wrote, noting that during the bankruptcy process, more than 122,000 people have filed personal injury claims related to opioid products made by Purdue. Bonus payments outlined in Purdue's incentive plan "should not be made while these families continue to wait for justice," the letter said.
Sizzler, one of America's first steakhouse chains, files for bankruptcy [CNN Business]
The filing is only for Sizzler's 14 company-owned restaurants -- not its international locations or more than 90 franchised US restaurants. Sizzler explained in a press release that it's using the bankruptcy process to reduce debt and renegotiate its leases…. The chain began in Culver City, California in 1958 with the goal that "everyone could enjoy a great steak dinner at an affordable price," according to its website. Once a pioneer in the industry, the chain has fallen out of favor with newer rivals like Applebee's and TGI Friday's.