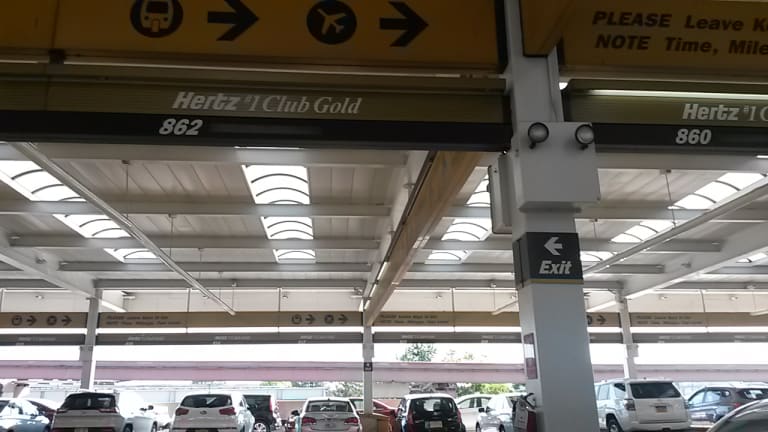 Opening Bell: 9.24.20
So much for the recovery (unless you're a bank); the future of WeWork is not in China; Steve Cohen hires an old friend; and more!
US workers file 870,000 jobless claims as coronavirus total nears 62 million [N.Y. Post]
The latest filings ticked up slightly from the prior week's revised total of 866,000 and brought the seasonally adjusted total for the coronavirus pandemic to about 61.9 million — a number equivalent to more than 38 percent of the nation's workforce.
Jobless claims have stagnated in recent weeks as the COVID-19 crisis kept workers under pressure…. "The recovery is losing momentum and further fiscal stimulus is needed to support jobs and incomes," Bloomberg economist Eliza Winger said in a commentary.
Americans have lost $145 million to scams linked to Covid-19 [CNBC]
Consumers have filed more than 205,000 reports of fraud linked to the coronavirus since the beginning of the year, according to the federal agency.
The average loss was $300, according to the FTC. But financial loss among seniors who are at least 80 years old, despite being victimized less frequently than others, was more than double at $655 for the typical person.
WeWork Sells Majority Stake in China Business, Cutting Costs [WSJ]
A group led by investment firm Trustbridge Partners paid $200 million to increase its stake in WeWork China, which leases and effectively sublets office space in the country… WeWork will license its name and services for a fee. Parts of the deal resemble a traditional franchise model, and WeWork is giving up operating control. But WeWork will retain a minority stake and a board seat in the China business….
In 2018 WeWork announced the acquisition of the Chinese co-working company Naked Hub and Mr. Neumann said he hoped to grow to one million customers in China by 2021. But the company faced fierce competition from local co-working companies, and ahead of its planned 2019 initial public offering the country had become a drag on earnings. WeWork said it currently has more than 65,000 customers at more than 100 office locations in China.
Early Pandemic Bets Paid Off Big for a Few Asia Hedge Funds [Bloomberg]
Funds overseen by Anatole Investment Management Ltd., Aspex Management (HK) Ltd., CloudAlpha Capital Management Ltd. and Franchise Capital returned more than 50% this year to the end of August, making money on bets ranging from electric cars to e-commerce, while some shorted hard-hit tourism sectors…. Proximity to China, the initial epicenter of the Covid-19 outbreak, gave the funds a vantage point to see how the pandemic would play out elsewhere. That prompted them to either short companies expected to suffer long-term damage, or bargain-hunt stocks primed for a quick rebound.
Banks Are Loving 2020 Market, but Market Doesn't Love Them Back [WSJ]
After warning that their trading revenues would fall steeply from the second quarter, several top banking executives recently said that the third quarter wasn't as bad as they had feared. Clients remained active through the normally dull July and August, and September delivered a fresh bout of market volatility…. Add a better-than-average summer to a strong first half, and banks' trading floors are chasing their best performance in a decade.
Their own stocks, however, are being slammed. The KBW Nasdaq Bank Index is down 38% this year, while the S&P 500 is up slightly. If that gap were to persist, it would be the banks' worst full-year underperformance in at least 84 years, according to Barclays analyst Jason Goldberg.
Hertz Backs New $400 Million ABS Deal to Restock Vehicle Fleet [WSJ]
The new securitization deal between Donlen Corp., which supplies Hertz with cars, and Barclays Bank PLC is separate from Hertz's search for chapter 11 financing in the form of a $1.5 billion loan that will preserve the company until business returns to normal levels…. The proposed $400 million asset-backed securitization deal might reduce Hertz's need to draw down on a bankruptcy loan, but it won't reduce the size of the chapter 11 financing, Mr. Lauria said./"We need all the cushion we can get," he said.
Steve Cohen hiring Sandy Alderson as Mets team president [N.Y. Post]
There are owners who have concerns about Steve Cohen, especially because his previous hedge fund paid a $1.8 billion penalty for insider trading and his current fund has faced gender discrimination lawsuits. Alderson is well regarded at the highest level of the sport, having been involved in the majors since 1983.
Will Alderson's strong reputation help Cohen?... He tried to pull the Mets into a more analytical mode in his tenure, but did not have complete buy in — philosophically or financially — from the Wilpons. That is unlikely to be a problem under Steve Cohen, who uses analytics at the highest levels to help run his hedge fund.