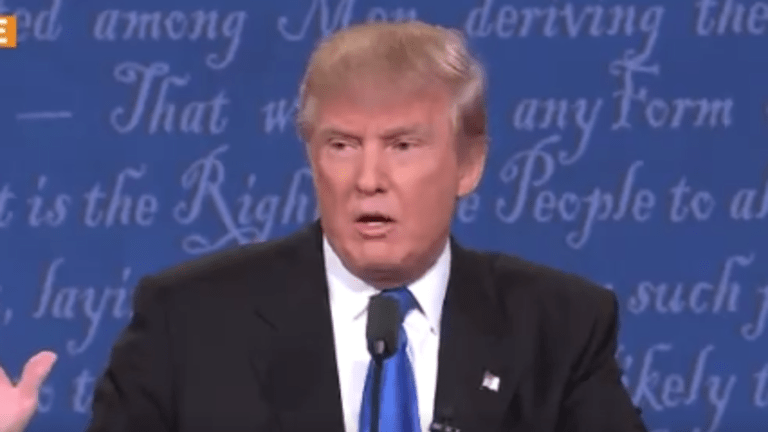 Atonement Bell: 9.28.20
So did the president commit tax fraud, bank fraud or both?
Long-Concealed Records Show Trump's Chronic Losses and Years of Tax Avoidance [NYT]
Donald J. Trump paid $750 in federal income taxes the year he won the presidency. In his first year in the White House, he paid another $750.
He had paid no income taxes at all in 10 of the previous 15 years….
Public filings offer a distorted picture of his financial state, since they simply report revenue, not profit. In 2018, for example, Mr. Trump announced in his disclosure that he had made at least $434.9 million. The tax records deliver a very different portrait of his bottom line: $47.4 million in losses…. And within the next four years, more than $300 million in loans — obligations for which he is personally responsible — will come due.
Judge blocks Trump administration's ban on new TikTok downloads from U.S. app stores [CNBC]
The judge, however, did not block a much broader ban set to come into effect on Nov. 12 in the U.S., which could effectively make TikTok unusable…. Oracle and Walmart will take a 20% stake in a new U.S.-based company called TikTok Global. ByteDance, the Chinese parent company of TikTok, says it will own 80%. But Oracle has contested that, saying ByteDance will have "no ownership" of TikTok Global.
Citadel Securities Doubled Profit as Dominance Grew in 2020 [Bloomberg]
The trading operation, which is separate from Griffin's hedge fund business, generated $3.84 billion of revenue in just six months, more than the $3.26 billion for all of 2019, according to a presentation to investors. Net income was $2.36 billion in the first six months of 2020, compared with $982 million for the same period a year earlier…. Citadel Securities, led by Chief Executive Officer Peng Zhao, also increased its market share. In the U.S. options market, it climbed to 32% from 27%. In the three months through August, 28% of U.S. equity volume went through Citadel, up from 22% in 2019….
Griffin, 51, is also having a pretty good year with his hedge fund business. Its main hedge fund, Wellington, gained 18.3% this year through August.
Hedge fund manager Odey pleads not guilty to indecent assault charge [Reuters]
Appearing at Westminster Magistrates' Court, the founder of Odey management spoke to confirm his name and address and deny the charge.
Prosecutor Aaron McCalister told the court that the alleged assault took place on July 13, 1998 when the fund manager brought a female bank employee back to his home in Chelsea, West London. He was said to have then changed out of his suit into a dressing gown, and allegedly put his hand inside the complainant's shirt and up her skirt….
Odey remains on bail and his trial was scheduled for Feb. 17 and 18 next year at Hendon Magistrates' Court.
Citigroup Names Next Controller, Accounting Chief [WSJ]
[Johnbull] Okpara is currently global head of financial planning and analysis and chief financial officer of the infrastructure groups at Morgan Stanley, a role he has held since 2016. Before that he was deputy controller at Capital One Financial Corp…. Mr. Okpara succeeds Jeff Walsh, who stepped into the role on an interim basis in February following the departure of Raja Akram, the bank's former chief accountant.
Jessica Alba's Honest Company Said to Be Seeking a Sale [NYT]
Jessica Alba's Honest Company has hired Morgan Stanley and Jefferies to run a sale process that it hopes will value the company at more than $1 billion…. Potential suitors might include larger consumer companies looking to expand their foothold in the clean-beauty market or a special-purpose acquisition vehicle that could merge with Honest and give it a public stock listing.
Harvard Business School Pledges to Tackle Race Issues [WSJ]
Harvard Business School said Wednesday it would boost its enrollment of Black students in future classes, hire a chief diversity officer and build more issues of race and diversity into its case-study method of teaching…. The number of black M.B.A. students at Harvard Business School has been stagnant for three decades at around 50 people per class, or roughly 5% of enrollment, the dean said in the letter. M.B.A. programs across the country have struggled to attract greater numbers of Black students for the past 10 years, with the national average stalled under 10% of enrollment.
Shepard Smith, Fox News Apostate, Is Starting Over at CNBC [NYT]
Mr. Smith, who returns to television on Wednesday as the host of a nightly newscast on CNBC, declared a renewed focus on "the facts, the truth, the news," adding, "It's a complicated time with so much information and along with it, disinformation, and we just want to just cut through the noise…."
"We're not interested in helping you know how to think about something," he said. "We're interested in giving you the information, so that you can make your decisions and form your opinions with good, solid information. I've never felt like anybody's very interested in my opinion, and on an evening newscast I'm not going to share it."
New York Subway pension loses over $300 million in collapsed hedge fund [MarketWatch]
The MTA joins a list of woebegone pensions suing German financial giant Allianz over its "Structured Alpha" funds, which collapsed in the market turmoil earlier this year wiping out 97%—yes, really—of investors' capital…. Others suing Allianz are the Blue Cross Blue Shield National Retirement Trust, Lehigh University, the Arkansas' Teacher Retirement, and the Teamsters. So far….
The pension fund trustees say in their complaint that the hedge fund was sold to them as an "all-weather" fund. Oops.