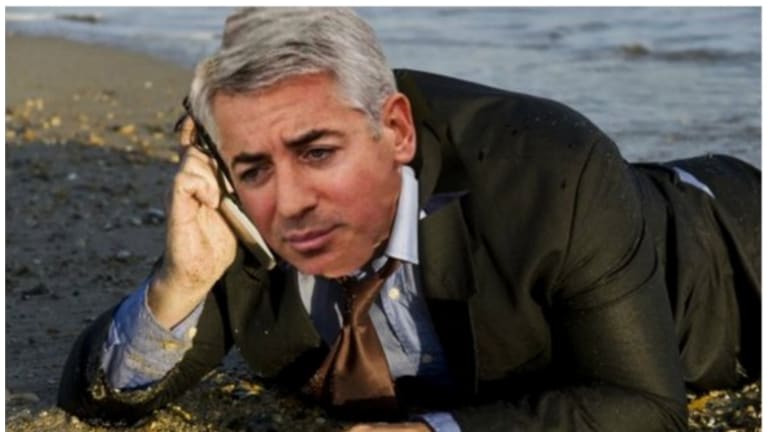 Opening Bell: 9.3.20
Ackbnb on ice; USND > USGDP; that vibration you feel is Jack Bogle spinning in his grave; and more!
Airbnb Rebuffs Approach From Bill Ackman's SPAC [Bloomberg]
Airbnb hasn't completely ruled out a merger with Ackman's Pershing Square Tontine Holdings Ltd., although no discussions are currently underway, said the people, who asked to not be identified because the matter isn't public. Early stage discussions broke off when Airbnb filed confidentially for an IPO last month…. "Uncertainty is the enemy of the IPO and the friend of a $5 billion SPAC with the largest amount of committed capital," [Ackman] said.
U.S. Debt Is Set to Exceed Size of the Economy Next Year, a First Since World War II [WSJ]
The Congressional Budget Office said Wednesday that federal debt held by the public is projected to reach or exceed 100% of U.S. gross domestic product, the broadest measure of U.S. economic output, in the fiscal year that begins on Oct. 1. That would put the U.S. in the company of a handful of nations with debt loads that exceed their economies, including Japan, Italy and Greece…. The surge in borrowing so far isn't creating angst among investors or hampering the U.S.'s ability to borrow more.
Tesla shares fall as largest outside shareholder cuts holding, citing portfolio restrictions [CNBC]
A filing with the Securities and Exchange Commission on Wednesday showed that the U.K.-based fund group now owns less than 5% of Tesla, down from 6.32%, according to data from FactSet…. "The substantial increase in Tesla's share price means that we needed to reduce our holding in order to reflect concentration guidelines which restrict the weight of a single stock in clients' portfolios," Baillie Gifford's James Anderson said in a statement.
Big Gains in Black-Owned Businesses From Juneteenth Investments Prove Fleeting [WSJ]
Some of the biggest advances were in shares of two Black banks: Broadway Financial Corp. and Carver Bancorp Inc. In the week of June 15, prices of the two banks soared 151% and 513%, respectively. Trading became so volatile shares in the two banks were halted briefly by Nasdaq on Juneteenth, which is celebrated June 19.
The surge didn't last…. "We're in a climate where we're beginning to recognize our influence and valuation of the Black dollar," he said. "Only makes sense to see a Black-owned bank rise as well."
Vanguard opposes this Wall Street tax its founder John Bogle favored — and that says a lot about mutual funds today [MarketWatch]
It now assumes the impact of the FTT on an active equity fund will be not 1.09%, but 0.075% — about 1/15th as much as Vanguard's previous assumption. In other words, Vanguard revised its estimate of the annual cost of the tax to the average investor downward by a factor of 15….
Why does Vanguard persist in exaggerating the impact of a proposed financial transaction tax on the average ("Main Street") investor?... With a FTT in place, most high-frequency trading is likely to be eliminated; and the cost to Main Street investors in mutual funds and pension funds will be mitigated. But Vanguard's compatriots in this fight (not Bogle's, when he was still alive) stand to lose from the FTT — even if Vanguard itself does not.
Anthony Scaramucci hired Trump's former body man for political consulting as feud with president grew [CNBC]
John McEntee, the former personal assistant who was let go in 2018 after reportedly being denied a security clearance, went to work for SkyBridge, the vocal Trump critic's hedge fund, during his hiatus from the White House, according to a financial disclosure report and people with direct knowledge of the matter…. McEntee returned to the White House this year and later became head of the Office of Presidential Personnel…. Scaramucci, who was previously a staunch Trump supporter, began to blast the president in August 2019, while McEntee was working for the firm.