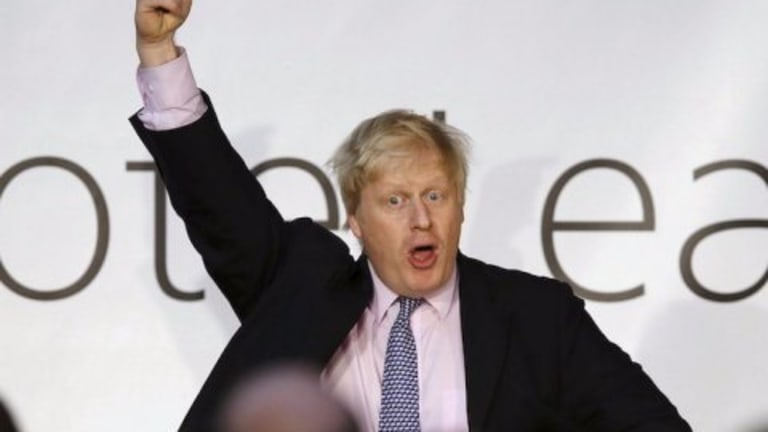 Opening Bell: 9.8.20
Will the last person to leave Britain please turn out the lights?; Masa Son is Masa Son-ing; the last frontier in cheapening spirituality; and more!
As Brexit Deadlines Loom, the Posturing and Bickering Flare Again [NYT]
Prime Minister Boris Johnson threatened to break off the talks if there was no deal in place by Oct. 15, two and a half months before the official deadline of Dec. 31. And his government prepared legislation that could undermine parts of the political agreement, relating to Northern Ireland, that it struck last October to withdraw from the bloc after 47 years…. The chief European negotiator, Michel Barnier… last week told an Irish research institute that Britain had "not engaged constructively" and accused it of a "lack of engagement" on core questions.
Neiman Marcus Approved to Exit Bankruptcy After Critic's Arrest [WSJ]
The luxury retailer is poised to come out of bankruptcy having shed $4 billion of its more than $5 billion debt load. Neiman will have new owners, including Pacific Investment Management Co., Davidson Kempner Capital Management LP and Sixth Street Partners LLC. Pimco will be the largest shareholder, controlling three of the company's seven board seats, according to court records…. Neiman is estimated to be valued at more than $2 billion as it emerges from bankruptcy, according to documents filed by its banker Lazard Ltd.
SoftBank shorted on hedge fund moves [FT]
SoftBank is the "Nasdaq whale" that has bought billions of dollars' worth of US equity options in a series of trades that helped stoke the big rally in tech stocks…. The bets have been made at the instruction of founder Masayoshi Son, who once lost $70bn in the dotcom crash….
SoftBank investors are jittery though, with nearly 9bn wiped off its market value on Monday. Tokyo traders cited the perception that its behaviour increasingly resembled that of a hedge fund, with the company populated with former investment bankers with a massive appetite for risk.
Banks' Retreat From Commodities Is Set to Derail Small Traders [WSJ]
Banks are responding to the rout in oil prices, a spate of alleged frauds, a drift into riskier forms of lending and investor pressure over climate change. Their retreat is likely to concentrate the business of transporting oil, metal and grain in the hands of large traders that still have access to cheap funding.
Smaller traders, in contrast, are finding it increasingly difficult to borrow from banks, prompting some of them to seek out new sources of financing. That could come from their larger rivals or from trade-finance funds. Some will be pushed out of business altogether, according to industry executives, bankers and lawyers.
Amazon Withheld Jeff Bezos Email Chain From U.K. Regulator [Bloomberg]
The U.K.'s antitrust watchdog fined Amazon 55,000 pounds ($72,000) for being late in providing internal documents crucial to the investigation. A total of 189 documents were provided between a few days and more than two months after deadlines, and only after repeated follow-ups by the regulator, the Competition and Markets Authority said in a report published Monday…. The missing communications included an email chain between Bezos and other senior executives that ended April 2, 2019. The report didn't reveal what was discussed in the messages.
Carlos Ghosn's accused escape plotters can be extradited to Japan, U.S. judge says [Reuters]
Paul Kelly, the Taylors' lawyer, said they would present issues to the State Department that [U.S. Magistrate Judge Donald] Cabell could not consider, including the "heroism and courage" of Michael Taylor and Japan's "frequent refusal" to extradite its own citizens…. Cabell declined to second-guess Japan's interpretation of its own law as making it illegal to enable the escape of someone who has committed a crime. He said the Taylors' conduct "literally brings them squarely within the purview" of the law.
God Is Dead. So Is the Office. These People Want to Save Both [NYT]
In simpler times, divinity schools sent their graduates out to lead congregations or conduct academic research. Now there is a more office-bound calling: the spiritual consultant…. Their larger goal is to soften cruel capitalism, making space for the soul, and to encourage employees to ask if what they are doing is good in a higher sense. Having watched social justice get readily absorbed into corporate culture, they want to see if more American businesses are ready for faith….
"We've seen brands enter the political space," said Casper ter Kuile, a co-founder of Sacred Design Lab. Citing a Vice report, he added: "The next white space in advertising and brands is spirituality."