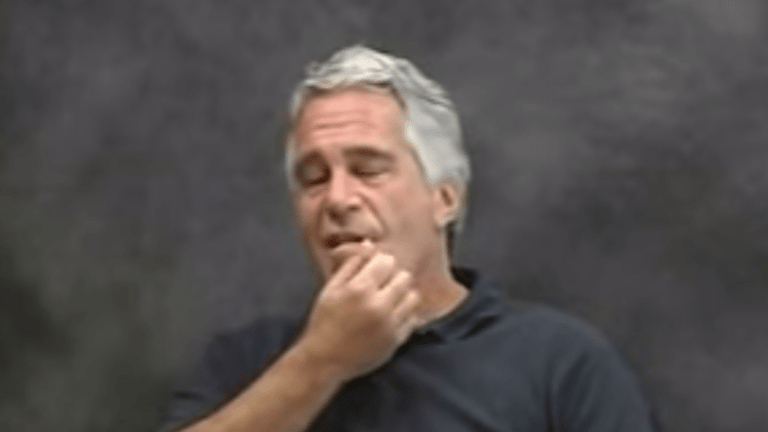 New York Times Quantifies Exactly How 'Limited' Leon Black's Relationship With Jeffrey Epstein Was
It's measured in eight figures.
Leon Black is worth $8 billion. So when he told Apollo Global Management clients last summer that his relationship with the recently-arrested and soon-to-be-dead-by-his-own-hand Jeffrey Epstein was "limited" in nature, it was strictly speaking true, and not only in a pedantic way by which a single part of Black's life not involving the convicted pedophile would thereby qualify the relationship as "limited."
Mr. Black wired Mr. Epstein at least $50 million in the years after Mr. Epstein's 2008 conviction for soliciting prostitution from a teenage girl, according to documents reviewed by The New York Times and interviews with four people with knowledge of the transactions. The transfers included $10 million to a foundation started by Mr. Epstein and consulting fees that were sufficiently unusual to draw scrutiny from Deutsche Bank, where Mr. Epstein kept his accounts. Two of the people said the total amount sent by Mr. Black to Mr. Epstein could be as high as $75 million.
Indeed, even $75 million out of $8 billion is quite limited, indeed, in terms of orders of magnitude, actual impact on Black's life and finances, etc. On the other hand, that is an awful lot of money to be handing over to someone who doesn't appear to have been much good at anything beyond getting very rich people to give him money and, you know, grosser and more illegal stuff. Happily for us and very unhappily for Black, who very much does not want to talk about this or really have anyone else talk about it, either, especially not among attorneys general or in the pages of the newspaper of record, The New York Times' crack digging-through-embarrassing-financial-records desk isn't so busy with the president's taxes as to keep it from taking a little walk through Black's "limited relationship" with Epstein after the latter officially became a convicted sex offender.
Some of the payments from Mr. Black are described in an internal report by Deutsche Bank, which served as Mr. Epstein's primary banker from 2013 into 2019…. Portions of the report reviewed by The Times describe a payment of $22.5 million in 2017 by a company called BV70 LLC, which the bank said owned Mr. Black's yacht, to Plan D, the company that managed Mr. Epstein's Gulfstream jet. When an employee in Deutsche Bank's anti-financial-crime division inquired about the payment, she was told by another bank employee that it was a fee for consulting services provided by Southern Trust Company, one of the dozens of entities Mr. Epstein operated in the Virgin Islands. There was no explanation for why the payment went to Plan D.

The Deutsche Bank report also shows that BV70 made a $10 million donation in 2015 to a charitable foundation started by Mr. Epstein, Gratitude America, which made several million dollars in grants while Mr. Epstein was casting himself as a philanthropist. BV70 also planned to make another payment of $10 million to Mr. Epstein for advisory work, according to the report, although it was unclear if that payment was ever made.