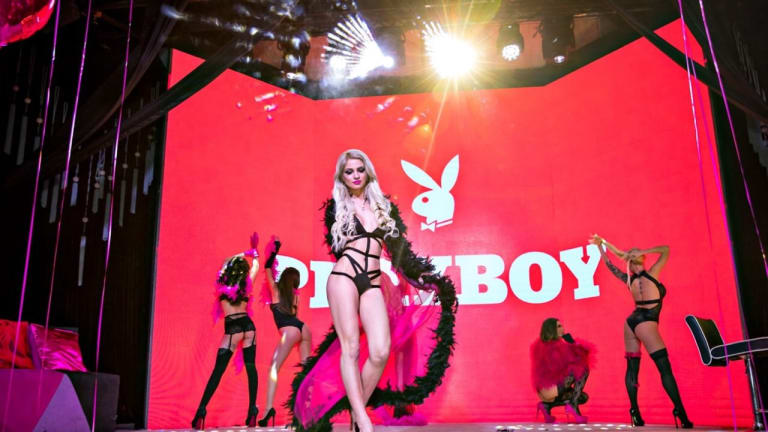 Opening Bell: 10.1.20
The excised Elect; London losses; Playboy goes public (via SPAC, obviously); when bread is not bread; and more!
Goldman Sachs resumes job cuts after halting them during the pandemic [CNN Business]
The bank confirmed that it plans to eliminate less than 1% of its workforce — about 400 positions. The job cuts will take place across the firm, the company said, which totaled 39,100 employees as of July. Goldman says no specific positions will be affected more than others.
"At the outbreak of the pandemic, the firm announced that it would suspend any job reductions," the company said. "The firm has made a decision to move forward with a modest number of layoffs."
U.S. Banks Pull More Assets From London Ahead of Crucial Brexit Deadline [WSJ]
Accounting firm Ernst & Young estimates £1.2 trillion ($1.5 trillion) in bank assets are heading to continental Europe from the U.K., up from a projection of $1.3 trillion at the end of 2019. JPMorgan is moving around $230 billion in assets from the U.K. to its German operation, to support its trading and European client servicing there. U.S. banks in London say they are also transferring European clients on to new EU contracts one by one…. Earlier plans at some banks to have salespeople and bankers commute from London to European offices have become a logistical challenge amid quarantines and other restrictive measures imposed by governments. Another topic still being debated is to what extent EU regulators should tolerate "back-to-back booking," in which banks process a transaction within the EU and then book it to their U.K. arm.
Hedge Funds May Escape Fed Blame Over Market Mayhem in March [Bloomberg]
"Our view is that was not a significant source of the pressure that we were seeing in the Treasury market," Quarles, who also heads the Financial Stability Board of global regulators, said Tuesday during a University of Maryland webinar. Still, he added that market watchdogs lack the "granular data" to fully substantiate that assessment…. Hedge funds have feared that regulators would clamp down on them since June when the Bank for International Settlements called the firms' rapid unwinding of so-called basis trades "a key driver" of the March turmoil. The transactions involve buying Treasury securities using leverage via repurchase pacts while simultaneously selling futures contracts.
Playboy to Go Public Again in Deal With SPAC [WSJ]
Playboy, which was taken private in 2011 by founder Hugh Hefner and private-equity firm Rizvi Traverse, will return to the public markets by merging with Mountain Crest Acquisition Corp., a special acquisition company, or SPAC, set up earlier this year that trades on the Nasdaq exchange…. Since [founder Hugh] Hefner's death in 2017 at age 91, Playboy has moved away from publishing to become more of a brand licensing and commerce business. The Hefner family sold its 35% stake in the company to Rizvi Traverse in 2018 for $35 million.
Wall Street is 'doomsday prepping' for the election. It might not be necessary [CNN]
"It was chaos," Kristina Hooper, chief investment strategist at Invesco, said of the debate. "I walked away from last night thinking there is an even greater chance of a contested election…."
Charlie McElligott, a cross-asset macro strategist at Nomura Securities, argued in a Tuesday afternoon report that the scenario that is "underpriced" by volatility markets is "one where this 'extended chaos' scenario does NOT realize."
He pointed to the potential for an earlier-than-expected conclusion to the election or a "large, clear-cut Biden electoral win."
Former Airbnb Marketing Chief Jonathan Mildenhall Joins Banking Startup Dave [WSJ]
Dave has raised $186 million from investors including Mark Cuban and Norwest Venture Partners, and will likely raise more funds through an eventual initial public offering, Mr. Mildenhall said…. Dave caters to people who have not had bank accounts and people who don't want to pay expensive bank fees or overdraft penalties. People who sign up for Dave pay $1 a month for access to financial planning and job-finding services, as well as overdraft notifications for their bank accounts outside Dave. The company, which is part of an emerging financial services category called fintech due to its technology offerings, also offers a separate banking option with a debit card.
Amazon's Alexa Boss on What Users Are Asking During Covid-19 [WSJ]
WSJ: As people stay home, which consumer habits evolved the fastest?
[Toni] Reid: Meditation skills! We've seen an increase in things around cooking and recipes. You're seeing people use reminders and timers to help them with home schooling.
Ireland court rules that Subway's sandwich bread is not legally bread [ABC News]
The case was brought before the court by Subway franchisee Bookfinders Ltd. which claimed that the bread Subway served qualified as a "staple food," which, in Ireland, means that the bread would be exempt from value-added tax (VAT), thereby saving Subway money.
The ruling, which was handed down on Sept. 29 by the five-judge Irish Supreme Court, said that the bread's sugar content -- which is five times higher than what was set out in Ireland's Value-Added Tax Act of 1972 -- is too sugary to meet the legal definition of bread and therefore cannot be called a staple food.