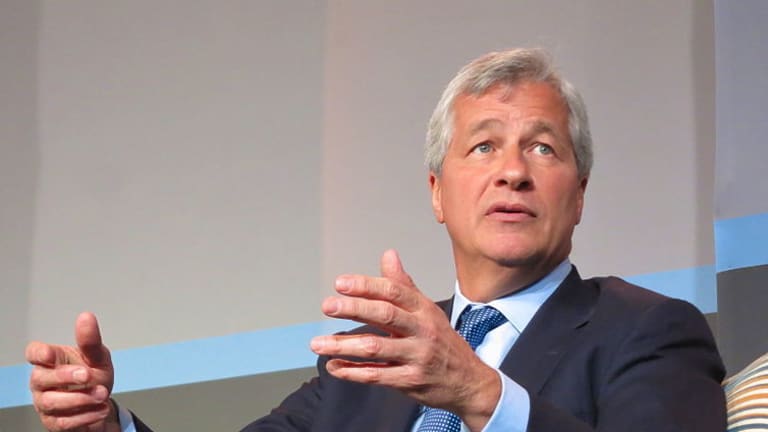 Opening Bell: 10.12.20
We guess stocks really will go up no matter what; Branson's got his hand out again; Goldman feeling blue about dollar; and more!
U.S. Stock Futures Tick Higher on Earnings Optimism [WSJ]
With the economy continuing to slowly reopen, profits of large companies in the S&P 500 are now projected to drop 20% from a year earlier, an improvement from the 25% decline anticipated at the end of June…. "It's economically not as bad as our worst nightmare."
Nothing Worries This Stock Market—Not Even a Possible Tax Hike [Barron's]
Expectations for additional fiscal stimulus helped lift the major U.S. averages about 4% in the latest week, bringing them within about 3% of their early-September peaks. But the bullish narrative also suggested that the V-shape economic recovery was sufficiently robust to continue to lift the market, even without further fiscal actions.
Jamie Dimon Doesn't See a Return to Normal Until Middle of Next Year [Bloomberg]
"We're going to have to live with this…."
"We're starting to see some people get back on the road," he said. "I think it can be done quite safely. Some are afraid. We'll see….."
"Work-from-home has to work for clients and customers not just for employees," he said.
Santander Debt Surges as Investors Take a Risky Bet on Redemption [WSJ]
It isn't that the bank can't afford to pay the interest. It is that the securities don't allow Santander to pay the coupon if it doesn't turn a profit this year, which it isn't expected to do. Investors are speculating that Santander will save its reputation by redeeming the securities instead of missing the coupon payments…. Even if that rate goes positive, Santander doesn't have to pay the coupon until it posts an annual profit again. And the bank could simply opt not to redeem the securities when it does owe a payment, which would likely send the securities' price back down….
"This is one of the weirdest things I've ever seen in markets: it is one for the history books," said Jerôme Legras, managing partner of Axiom Alternative Investments….
Richard Branson's Virgin Orbit Seeks $1 Billion Valuation in Fundraising [WSJ]
Analysts say Virgin Orbit's proposed launches—from moving aircraft rather than from the ground—are cheaper and more flexible but have confronted technical issues and still face hurdles. The company, which has yet to put a payload into orbit, initially expected to be launching roughly a dozen times a year by now…. For Mr. Branson, the Virgin Orbit fundraising is the third time he has turned to investors amid the pandemic, which has crushed the tourism and travel markets that form the mainstay of his Virgin Group.
William Cash gets forced out of hedge fund bible after bitter legal tussle [Daily Mail]
Spear's alleged that Cash, whose first wife was jewellery heiress Ilaria Bulgari, had exploited knowledge about the magazine's advertisers, readers and even its sponsors in order to establish a new publication, Mace, specialising in Westminster politics.
The 54-year-old Cash — eldest son of Tory MP Sir Bill Cash — was wounded by what he described as an 'unfounded rush' to litigation. He subsequently suspended publication of Mace until the smoke of legal battle had cleared.
Nobel Prize in economics awarded to Paul Milgrom and Robert Wilson for auction theory [CNN Business]
Milgrom and Wilson, who are both professors at Stanford University in California, were recognized for theoretical discoveries that improved how auctions work. According to the Royal Swedish Academy of Sciences, they also designed auction formats for goods and services that are difficult to sell in a traditional way, such as radio frequencies…. In 1994, US authorities first used one of their formats to sell bands of radio spectrum. Doing so helped ensure that taxpayers were benefiting from the sale of radio frequencies that were owned by the government but of enormous value to mobile network operators.
Goldman Sachs bets against the dollar on 'blue wave' prospects and vaccine outlook [CNBC]
Goldman analysts said they saw "low odds" for the most dollar-positive outcome by the end of the year. They named this as an electoral victory for President Donald Trump, combined with a meaningful delay to vaccine progress…. Goldman analysts highlighted that closely-watched indicators, such as event-prediction markets and public models, now put the chances of a Democratic clean sweep or "blue wave" — winning the White House, Senate and House — at over 60%....
With the risks tilting dollar-negative going into the fourth quarter, Goldman recommended two dollar short trades.