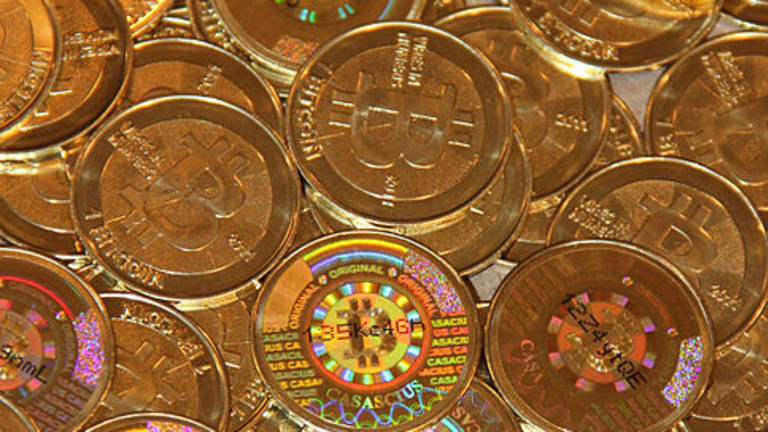 Opening Bell: 10.13.20
Fodder for China virus conspiracy theories; not-so-Perfect Home for sale; SPACs SPACs SPACs SPACs; and more!
IMF Says Global Downturn Will Be Less Severe Than Estimated in June [WSJ]
The world's gross domestic product is forecast to decline by 4.4% this year, not as sharp as the 5.2% drop the IMF projected in June but still the most severe downturn since the Great Depression…. "While the global economy is coming back, the ascent will likely be long, uneven, and uncertain," Ms. Gopinath wrote….
China, where the pandemic originated, was the first to shut down and the first to reopen, and it will be the only major economy to grow this year, according to the IMF. The world's No. 2 economy is forecast to expand 1.9% in 2020, compared with growth of 6.1 percent last year.
BoE's Bailey sees little intrinsic value in Bitcoin [Reuters]
He said he was "very nervous" about people using Bitcoin for payments because its value was uncertain, pointing out that investors should realise its price is extremely volatile.
Billy Beane Set to Leave Baseball Behind in Fenway Sports Deal [WSJ]
If Henry's Fenway Sports Group completes its merger with RedBall Acquisition Corp. , a special-purpose acquisition company that Beane co-chairs, Beane is set to step aside from working in a baseball front office, people familiar with the matter said. He won't take a role running the Red Sox, these people said…. That would end a storied three-decade run in Oakland, where his innovative use of analytics to make personnel decisions—featured in Michael Lewis's 2003 book "Moneyball"—launched a revolution that has swept through the entire sports world.
Hedge fund Elliott seeks Perfect Home for rent-to-own retailer [Sky News]
The auction comes seven months after BrightHouse became one of the first corporate casualties of the coronavirus pandemic…. Its demise cost 2,400 employees their jobs and triggered the closure of 240 shops around the country.
PerfectHome is an online-only business, with its entire store network now closed, and employs roughly 180 people.
Blackstone-Backed Finance of America Is Set for IPO [WSJ]
Finance of America is set to merge with the special-purpose acquisition company, or SPAC, Replay Acquisition Corp., the two companies said Tuesday…. Finance of America's services include traditional mortgages, reverse mortgages, commercial-real-estate loans and fixed-income investing. It has grown via a series of acquisitions and over the past roughly five years as a portfolio company of Blackstone's Tactical Opportunities business, which can invest across any asset class, industry, sector, security type or geography.
It's 'No Time to Die' for Hedge-Fund Manager Ulrich's Big James Bond Bet [WSJ]
Mr. Ulrich's New York hedge fund, Anchorage Capital Group, is the largest shareholder of the studio that owns the Bond franchise, MGM Holdings Inc. Its hope was that a blockbuster release would increase MGM's value, while creating publicity that could spark interest from a buyer for the company…. As the catalyst for a potential payoff is delayed, pressure is mounting on Mr. Ulrich, who is chairman of MGM's board. Some Anchorage clients have asked the hedge fund whether the perks and privileges that come with being a Hollywood chieftain have influenced Mr. Ulrich's call to stay with MGM, the lengthiest and largest investment in Anchorage's history. Other MGM investors have asked the same.
Billionaire Ray Dalio's Foundation Funds $50 Million 'Health Justice' Center To Curb Health Disparities Affecting Minorities [Forbes]
"Our goal is to contribute to equal healthcare and equal education because we believe that these are the most fundamental building blocks of equal opportunity and a just society," Dalio said in the statement. "We know that these don't adequately exist, and we are excited to have a great partner in NewYork-Presbyterian, who we are confident will find ways to achieve more health justice…."
"The COVID-19 pandemic exposed enduring health inequities in a new and alarming way, and the importance of health justice has never been clearer," said Dr. Julia Iyasere, head of the Dalio Center for Health Justice at NewYork-Presbyterian.