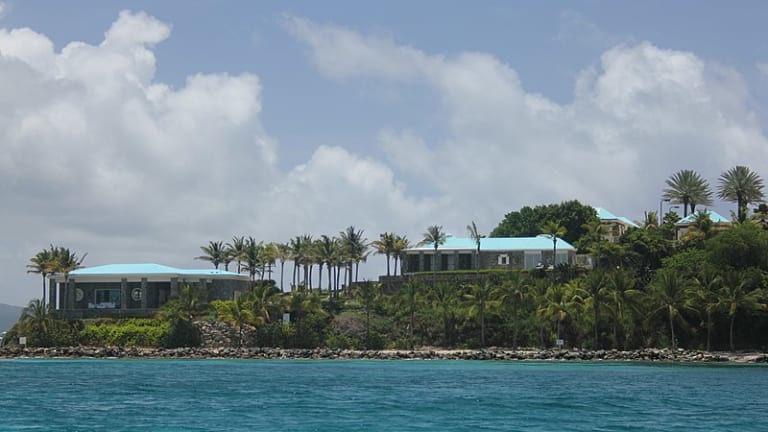 Opening Bell: 10.14.20
Epstein's estate is broke; the world's governments are on their way; Trump might be one day but it won't be because of Russia; and more!
Executors of Jeffrey Epstein estate say they're running low on funds [ABC News]
An estate bank account dwindled to about $240,000 last month, estate lawyers wrote, and argued that unless the attorney general released additional funds, the estate would be "unable to meet its imminent financial obligations" for staff payroll and utilities at Epstein's U.S. and French properties, appraisals of those properties for eventual sale, and maintenance and parking for Epstein's idled planes and helicopters.
"In the event that the Attorney General's intransigence continues, the Estate's Co-Executors will no longer be able to continue to administer the Estate," wrote Christopher Kroblin, counsel for the estate's co-executors in a letter to a probate court judge last month. "The residential properties will quickly deteriorate, the aircraft and other assets will fall into disrepair, its assets will remain unsold, and legal proceedings will be defaulted."
Pandemic Response Will Drive Up Global Public Debt to a Record, IMF Says [WSJ]
Governments have committed $11.7 trillion, or 12% of global output, as of Sept. 11, the IMF said in its semiannual Fiscal Monitor report. That will drive up budget deficits by 9% of gross domestic product on average this year, with cumulative public debt approaching 100% of global GDP…. Advanced economies and large emerging markets account for the bulk of the response, in part because they can take advantage of historically low interest rates to finance deficits, the fund said.
FCA fines hedge fund £900,000 for not disclosing short selling [FT]
Between February 2017 and July 2019, Asia Research and Capital Management — a $3.7bn hedge fund founded in 2011 by Alp Ercil — built a short position equivalent to 16.85 per cent of the issued share capital in Premier Oil. It amounted to the biggest short in UK history, according to Edison, the investment research group…. ARCM's fine is the first instance of the UK regulator taking enforcement action for a breach of the 2012 short-selling regulations.
Stone Ridge Reveals $115 Million Bitcoin Investment As Part Of Billion-Dollar Spinoff [Forbes]
Instead of just establishing a few custom funds for their clients as they're wont to do, Stone Ridge took the extraordinary step of building execution and custody tools from scratch and kicking off an entirely new line of revenue, executing cryptocurrency purchases, and then holding on to the assets for their customers….
"We've seen a pretty dramatic acceleration in the count of institutional investors who want to participate in the market since March of this year," [co-founder Robert Gutmann] says. "The macro backdrop against the public health backdrop has caused a lot of people to rethink their portfolio composition."
An Unpopular IPO Rule Hands Chinese Banks Big Windfalls [WSJ]
In a measure meant to ensure underwriters brought good deals to market at fair prices, authorities required the most senior institutions on any deal on Shanghai's Science and Technology Innovation Board, also known as the STAR market, to take part themselves. These banks, known as sponsors, must buy between 2% and 5% of the shares sold, up to a maximum of about $147 million, and then hold the stock for at least two years…. Amid a broader rally, however, things have worked out well so far. Banks have made hundreds of millions of dollars in gains on STAR stocks since the market launched in July 2019.
No, There Isn't Evidence That Trump Owes Money to Russia [NYT]
Why on earth would Deutsche Bank have lent hundreds of millions to Mr. Trump given his track record of stiffing his lenders, including Deutsche Bank itself?... It is true that Deutsche Bank was willing to lend to Mr. Trump when few others would. But there is an explanation. To overcome the bank's wariness, Mr. Trump agreed to personally guarantee most of the debt on all of the loans.