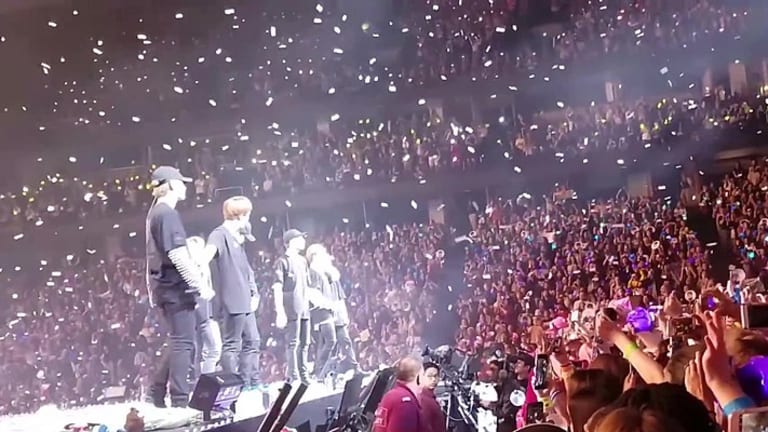 Opening Bell: 10.15.20
The economy sucks and no one's coming to help; Morgan Stanley doesn't suck but Jim Gorman still doesn't care; hedge funds suck and nobody cares; and more!
Mnuchin says he does not expect a stimulus bill before the election. [NYT]
Speaking at a Milken Institute conference on Wednesday, Mr. Mnuchin said that his conversation with Ms. Pelosi was "comprehensive" but indicated that important differences remained. He said that it was unlikely that a deal could be reached and enacted before the election.
"At this point, getting something done before the election and executing on that will be difficult," Mr. Mnuchin said.
US layoffs remain elevated as 898,000 seek jobless aid [AP]
The economy is still roughly 10.7 million jobs short of recovering all the 22 million jobs that were lost when the pandemic struck in early spring…. Many employers still aren't confident enough in their businesses or in their view of the economy to ramp up hiring. Job postings had rebounded steadily over the summer, but the gains have slowed in the past two months…. The number of people receiving extended benefits in late September, the latest data available, jumped 800,000 to 2.8 million. The government also said 373,000 people applied for jobless aid under a separate program that made the self-employed, contractors and gig workers eligible for unemployment benefits for the first time.
Morgan Stanley Profit, Revenue Rise [WSJ]
The firm reported profit of $2.7 billion, or $1.66 a share, on $11.7 billion in revenue. The results were higher than a year ago and beat the forecasts of analysts, who had predicted $1.28 in per-share earnings and $10.65 billion in revenue…. "Consistent performance across the board," Chief Financial Officer Jonathan Pruzan said in an interview, describing the quarter…. Morgan Stanley [reported] a 20% rise in trading revenue and a 118% rise in stock underwriting…. The firm's return on tangible equity, a measure of how profitably it puts shareholders' money to use, was 15% for the quarter, hitting a target set by Chief Executive James Gorman earlier this year, before the pandemic crushed the global economy.
Billionaire Robert Smith to Pay $140 Million Over Tax Probe [Bloomberg]
Smith, 57, is cooperating with related tax investigations as part of a deal in which he will admit misconduct but won't be prosecuted, they said…. His tax troubles arose from a $1 billion investment in Vista's first fund two decades ago by an offshore foundation tied to Robert Brockman, a Houston software businessman, people familiar with the matter have said. The Justice Department and Internal Revenue Service have been investigating whether Smith failed to pay U.S. taxes on about $200 million in assets that moved through offshore structures tied to Brockman, those people said.
Hedge fund Marshall Wace takes stake in British Airways-owner IAG [Reuters]
IAG last month raised 2.7 billion euros ($3.2 billion) to reduce debt and ride out the COVID-19 pandemic, which has hammered the global aviation industry as air travel has grounded to a halt…. The disclosure of the stake, as at Oct. 8, also comes days after the Anglo-Spanish airline group promoted Aer Lingus boss Sean Doyle to lead British Airways.
Alpha Or Not, Hedge Fund Popularity Grows [Forbes]
The numbers show that the hedge fund industry hasn't generated alpha in over eight years…. HFM Insights conducted a study on capital raising for hedge funds. They found that almost 60% of investors now see hedge funds more confidently now than they did before the pandemic started. More than 75% said hedge funds are delivering value for money, while other asset classes are faring worse.
BTS Management's Stock Soars on First Day of Trading [NYT]
The stock opened at 270,000 won, or about $235, double the company's offering price of 135,000 won, and was up 30 percent, the daily limit, in early trading. By day's end, the stock was down over 4 percent from its opening price, with the company's value settling at around 8.7 trillion won, or about $7.6 billion, by the market's close…. While BTS is Big Hit's greatest asset, it is also its Achilles' heel. It remains to be seen just how long the group, whose oldest member is 27, can maintain its star power. One potential threat comes from South Korea's mandatory 18-month military service for men. The first of the group's members to report for duty must do so by the end of next year.