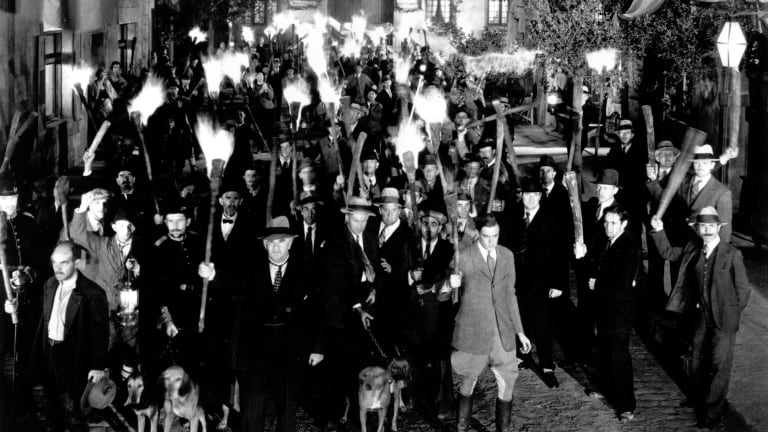 Opening Bell: 10.16.20
Deal or no deal?; no vaccine by E-Day; Citi exec for Hizzoner; its feeling uncomfortably revolutionary to Jim Chanos; and more!
McConnell shoots down $1.8 trillion coronavirus deal, breaking with Trump [The Hill]
"I don't think so. That's where the administration is willing to go. My members think half a trillion dollars, highly targeted, is the best way to go," McConnell said, asked about the prospect of a deal totally between $1.8 trillion and $2.2 trillion…. "Absolutely, I would. I would pay more. I would go higher. Go big or go home, I said it yesterday. Go big or go home," Trump said….
'No doubt' that crucial U.S. fiscal stimulus is coming, IMF managing director says [CNBC]
The IMF boss said that the impact of a U.S. stimulus package would be much-needed positive whenever it's introduced, adding that if it were implemented earlier it would "provide a boost to certainty and certainty is something we do need in this crisis…."
"We have to recognize that in the first round of action that was done very effectively and of course, it would be highly desirable that the fiscal lever is also put in place," she said.
Pfizer Says It Won't Seek Vaccine Authorization Before Mid-November [NYT]
Close watchers of the vaccine race had already known that Pfizer wouldn't be able to meet the requirements of the Food and Drug Administration by the end of this month. But Friday's announcement represents a shift in tone for the company and its leader, who has repeatedly emphasized the month of October in interviews and public appearances.
Business Groups Urge Trump to Withdraw Order on Diversity Training [WSJ]
The group said the order "is already having a broadly chilling effect on legitimate" diversity training and its ambiguity could lead to unwarranted complaints and investigations.
Ray McGuire to leave Citigroup to run for mayor of New York [CNBC]
"We're in a war for the survival of this great city. Without a doubt we can do this. From the streets to the suites," McGuire told CNBC, confirming his plans to announce his departure from the bank on Thursday and jump into the race…. Valerie Jarrett, a longtime close advisor to President Barack Obama, will act as co-chair of McGuire's campaign, according to a person with direct knowledge of the matter.
Cramer says investors will regret selling U.S. stocks on coronavirus spikes in Europe [CNBC]
"We're importing their negativity. I don't think it's necessarily going to last," he added, as U.S. stock futures were seeing sharp declines in the premarket…. European stocks were sliding Thursday, with the Stoxx 600 down over 2%, as global investors weighed increased coronavirus restrictions in countries such as France, which has declared a public health state of emergency. The U.K. government on Thursday imposed tougher coronavirus restrictions on London in an attempt to curb the rapid spread of the disease.
Citigroup drops lawsuit against Investcorp over accidental Revlon payment [Reuters]
The third-largest U.S. bank has dismissed all charges against Investcorp Credit Management LLC, which it said had received $18.9 million from Citi's accidental payment.
"We are pleased to have these funds returned," said Citigroup in a statement.
Jim Chanos says 'pitchforks are undervalued' after report hedge funds received private coronavirus briefing [Fox Business]
"It gets back to, would you rather be right and righteous or make money, but it also gets back to the tail risk, if you want to be a wise guy about it, in that torches and pitchforks are undervalued," Chanos said during an interview with Hedgeye Risk Management. "You continue this type of political animus where the one percent and the elite are brought under the tent and everyone else is left to fend for themselves, history tells us that's not a tenable position for a long, long period of time…."
"There's a system for the corporate class, the financial class, and then there's the system for everybody else. COVID has just made that worse," Chanos said.
Chanos has been critical of Trump in the past. Speaking at a Democratic fundraising event in 2016, he said Trump's past business ventures were the "easiest short sales I've ever had in my life."