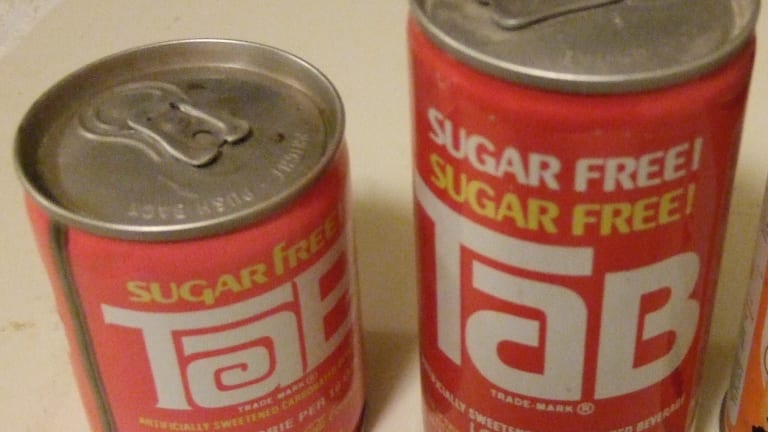 Opening Bell: 10.19.20
Ant marches on; First Citizens-CIT seal deal; Wall Street opens wallets to Biden; "why on earth would you give this guy $50 million bucks?" and more!
Tax Increase for Corporations Looks More Likely as Election Nears [WSJ]
Democrats, with a chance to control the House, Senate and White House for the first time in a decade, want to raise the rate to 28%.... The Biden proposal, when combined with state taxes, would push the U.S. back toward the high end of industrialized countries' corporate rates, after a few years in the middle of the pack….
"It was always a matter of when and not so much if," said Albert Liguori, managing director at consulting firm Alvarez & Marsal Taxand. "Every time we make plans, we make contingency plans."
Ant Group wins approval from Chinese regulators for the Hong Kong leg of its blockbuster IPO [CNBC]
A hearing with the Hong Kong stock exchange, a key part of the approval process, will take place on Monday, the person said…. Ant Group's IPO could be one of the biggest of all time. Reuters has previously reported that the company is looking to raise $35 billion. One analyst previously told CNBC that Ant's valuation could be north of $200 billion.
A New Big Bank Is Born: First Citizens Buys CIT Group To Create A $100 Billion Institution [Forbes]
Two mid-sized banks announced they're merging in a deal–valued at about $2.2 billion–that will create the nation's 19th-largest bank by assets upon close…. "We were seeing so many [commercial banking] opportunities around us, but simply didn't have the product and expertise to compete as effectively as we would like," First Citizens's longtime CEO and Chairman, Frank B. Holding Jr., who will retain his role after the deal is complete, said in an analyst call early Friday. "We believe CIT accelerates our efforts dramatically, arguably getting us where we want to be in one fell swoop…."
Wall Street donors line up behind Biden in massive third-quarter fundraising haul [CNBC]
This surge of donations from people in the finance and investment industry comes even as Biden calls for raising taxes on those making over $400,000, as well as an increase in the corporate tax rate. It also comes as Biden faces pressure from progressive activists not to allow Wall Street leaders to join his Cabinet if he were to defeat Trump….
Stephen Mandel, founder of Connecticut-based hedge fund Lone Pine Capital, contributed more than $310,000…. Biden Action also saw large contributions from leaders at Blackstone, JPMorgan Chase, The Carlyle Group and Kohlberg Kravis & Roberts, among other firms…. People in the financial industry have largely favored Biden, spending more than $50 million to back his candidacy, according to the nonpartisan Center for Responsive Politics, compared with more than $10 million for Trump.
U.S. hedge fund D.E. Shaw to open Singapore office in Asia expansion [Reuters]
"Opening an office in Singapore will further enable us to tap into the region's talent, capital, and investment opportunities," said Kevin Patric, general manager of Asia Pacific at D.E. Shaw…. It established its Hong Kong office in 2007 and its Shanghai office in 2010.
Euronext trading glitch halts trading for two hours in Paris and elsewhere [MarketWatch]
Euronext sent a tweet around 10:22 a.m. CET (4:22 a.m. ET) that trading in all of its products had been halted. At 12:30 p.m. CET (6:30 a.m. ET), the operator tweeted that the problem had largely been corrected…. The outage notably would have affected investors of two big companies that reported on Monday — food giant Danone and Dutch health technology group Royal Philips.
Apollo's Leon Black Paid Jeffrey Epstein Millions. Investors Are Privately Judging Him. [II]
The $414 billion firm is expected escape the scandal with assets and client base intact, industry insiders predict. This is thanks to skillful handling, lucky timing, and institutions' reluctance to cut ties with or blacklist a powerful partner — however distasteful they find its CEO's former choice of advisor….
"I would really want to look Leon in the eyes," said one alternatives investor who has worked at elite institutions, "and ask him, 'Knowing that this person had been charged with arguably one of the worst crimes you can be charged with, why on earth would you give this guy $50 million bucks?"… But for all the personal queasiness that Black's choice of financial advisor and reportedly frequent dinner companion raises, no one foresees allocators doing much about it.
Fans lament the end of Tab, Coke's first diet soda: 'This is sad. End of an era' [Yahoo!]
The drink was first introduced as a response to the success of Diet Rite Cola, as Coke felt they needed its own sugarless drink on the market. The name was based around the idea of people wanting to "keep tabs" on their weight, though it was originally named "Tabb" after an IBM 1401 computer generated a list of more than 185,000 four-letter words with one vowel. The second "b" was dropped during development.
Throughout the 70s, Tab was a popular drink for the Coke brand but in 1982 the introduction of Diet Coke caused its sales to drop significantly and it never really recovered.