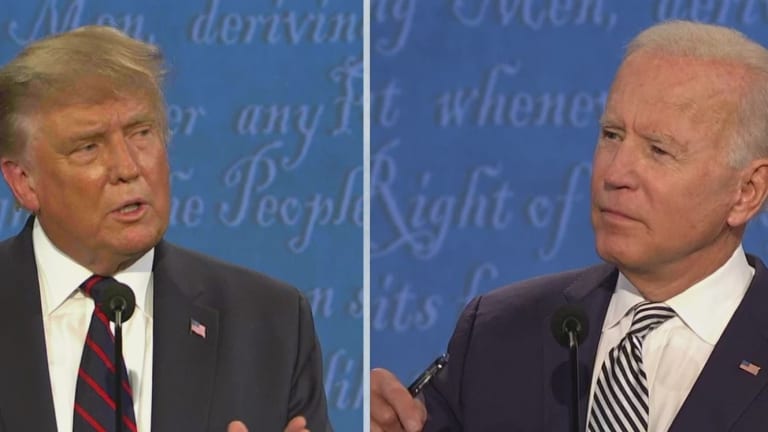 Opening Bell: 10.21.20
Standing pat; buyouts bloom; dashing Dimon; and more!
Investors opt for the 'do nothing' trade ahead of US election [FT]
Many investors are mindful that they failed to predict the shock victory of Donald Trump in 2016 — which triggered market convulsions on the night — as well as the longer-term equities rally that was stoked by his administration's corporate tax cuts. Other surprises, such as the rise and then historic drop in sterling on the Brexit referendum night earlier that year, have left some investors preferring to just sit back and wait for the result.
"We're an asset manager. We're not bandits or gamblers," said Vincent Mortier, chief investment officer at Amundi.
Moody's Downgrades U.K. Banks [WSJ]
The credit-rating firm reduced the long-term issuer ratings of the U.K. units of HSBC Holdings PLC, Lloyds Banking Group PLC and Banco Santander SA one notch to A1 with stable outlook from Aa3….
Moody's cut the U.K. sovereign debt rating last week one notch to Aa3 with a stable outlook citing the nation's weakening economic and fiscal strength…. The cut in the sovereign debt rating affects the ratings of banks because it may reduce the government's ability to support lenders in case of need, Moody's said Tuesday.
Leveraged Buyouts Come Roaring Back After Coronavirus-Related Lull [WSJ]
Buyout firms spent the bulk of the second quarter battened down as they assessed the economic damage of the shutdown on the companies they own…. That trend reversed itself in the three months ended Sept. 30 as firms struck $146 billion of new deals globally, up from a feeble $53.3 billion in the second quarter and $103.8 billion in the third quarter of 2019, according to Dealogic. In the opening weeks of the fourth quarter, $17.4 billion of buyouts have already been announced….
Despite the rebound, the first nine months of 2020 have had the lowest buyout volume since 2016…. And there is still plenty of uncertainty around the outcome of the U.S. presidential election and the pace of the economic recovery.
Fed's Quarles Says Market Turmoil Triggered by Covid-19 Revealed Fragile Nonbank System [WSJ]
"We know already that work needs to be done to improve the resiliency of money market funds before the vulnerabilities in these funds amplify another shock," Mr. Quarles said Tuesday in the text of his speech to the Securities Industry and Financial Markets Association. "This will require careful consideration of financial stability, investor protection, and efficiency objectives alongside an understanding of the benefits of money market funds that should be preserved."
JPMorgan Chase takes on Square and PayPal with smartphone card reader, faster deposits for merchants [CNBC]
The bank is rolling out a checking account that is paired with a new fintech-inspired service called QuickAccept…. QuickAccept lets merchants take card payments within minutes, either through a mobile app or a contactless card reader, and users will see sales hit their Chase business accounts on the same day.
That fast funding is offered free, unlike competitors including Square, which typically take a day or more and charge a 1.5% fee to make instant transfers.
JCPenney CEO says company expects to exit Chapter 11 ahead of holiday season [CNBC]
The deal is still subject to court approval and other conditions. A hearing is set for early November, the company said.