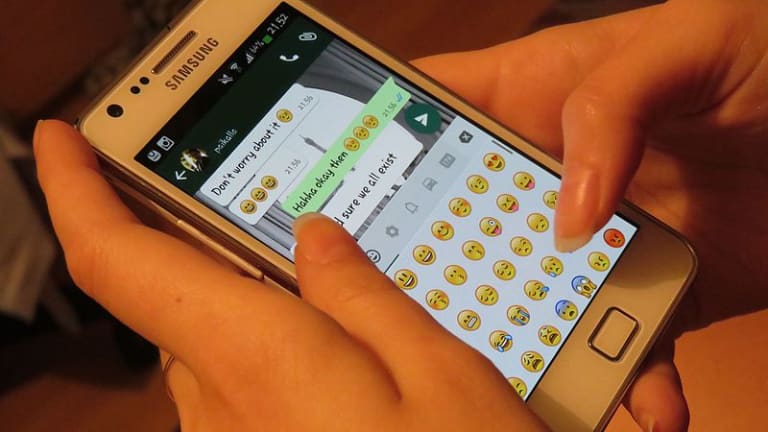 Opening Bell: 10.22.20
Stimulus stalls; tick tock TikTok; WhatsApp monetizes; Bill de Blasio could screw something else up; and more!
Coronavirus Stimulus Vote Could Come After Election Day, Negotiators Say [WSJ]
"I'm optimistic that there will be a bill. It's a question of, is it in time to pay the November rent, which is my goal, or is it going to be shortly thereafter and retroactive?" Mrs. Pelosi, a California Democrat, said Wednesday on MSNBC.
Larry Kudlow, a top White House economic adviser, said on CNBC Wednesday that negotiators were "running out of time, at least between now and the election" and that wrapping up work on a relief package in a lame-duck session, after the election but before the next administration begins, "could be a possibility."
Wall Street Profits Soar During First Half of 2020 [WSJ]
Pretax profits reached $27.6 billion in the first six months of 2020, the highest first-half haul since 2009, the report said. The industry's profits for all of 2019 totaled $28.1 billion…. The average Wall Street employee in New York City earned $406,700 in salary and bonuses last year, compared with the private-sector average of $82,900.
TikTok Deal Makers Await Court Ruling on U.S. Ban [WSJ]
The judge will next consider TikTok's request for an injunction that would prevent the U.S. government from barring U.S. companies from providing web-hosting or content delivery services to TikTok starting Nov. 12…. "Right now the posture is to wait," said one of the people familiar with the matter, discussing the government's position.
Former Google CEO Calls Social Networks 'Amplifiers for Idiots' [Bloomberg]
"I would be careful about these dominance arguments. I just don't agree with them," Schmidt said. "Google's market share is not 100%."
U.K. Regulator Pushes Auditors to Sniff Out Fraud [WSJ]
The Financial Reporting Council, which oversees the profession in the U.K. and Ireland, proposed the changes to auditing rules on Tuesday. "Concerns have been raised that auditors are not doing enough," it said. The changes would make it clearer that auditors have direct responsibility to look for wrongdoing….
The FRC said it wants to create new requirements to identify and assess risks related to fraud. A proposed addition to the auditing rules would clarify that the auditor must be alert for conditions that indicate a record or document might have been falsified. It also wants the team of auditors to discuss how management could perpetrate and conceal fraudulent financial reporting and how assets could be misappropriated.
WhatsApp Outlines Future Payday From Users Messaging With Businesses [WSJ]
On Thursday, the messaging service said it will soon give merchants the ability to store, analyze and manage their WhatsApp communications with customers Facebook's on company servers…. The hosting services will eventually be accompanied by new options for businesses to market their products via WhatsApp catalogs and through Facebook's shops and checkout carts. WhatsApp, which charges businesses for certain types of customer interactions, would profit from the embrace of those tools by merchants.
Jony Ive is bringing his design talents to... Airbnb [The Verge]
Airbnb is calling the deal a "special collaboration" as well as a "multi-year relationship to design the next generation of Airbnb products and services," and that Ive will help develop Airbnb's internal design team as well — which has apparently undergone some turmoil…. Ive and Airbnb CEO Brian Chesky have apparently been friends for years, with Ive going so far as to pen a 2015 mini-profile of the Airbnb chief for Time Magazine, praising the company's website design.
Mets' sale to Steve Cohen still has one hurdle to clear: New York City Mayor Bill de Blasio [USA Today]
In the 2006 stadium lease agreement between the Mets and New York City, there's a provision in which the mayor can prohibit the sale of the team to a "prohibited person,'' since Citi Field is on New York City owned park land. The lease defines a prohibited person as "any person that has been convicted in a criminal proceeding for a felony or any crime involving moral turpitude….'' If Cohen's purchase gets held up with de Blasio, it could cause further consternation among MLB owners, with several already planning to vote against his approval.
In The Hamptons, Sales of Homes Priced at $5 Million-Plus Jumped 291% Last Quarter [WSJ]
The median sales price for a house in the Hamptons, the string of beachfront communities on Long Island's eastern tip, skyrocketed by 40% to $1.2 million in the third quarter of 2020 compared with the same period a year earlier…. Overall, the volume of sales in the Hamptons was up by 51% from last year….