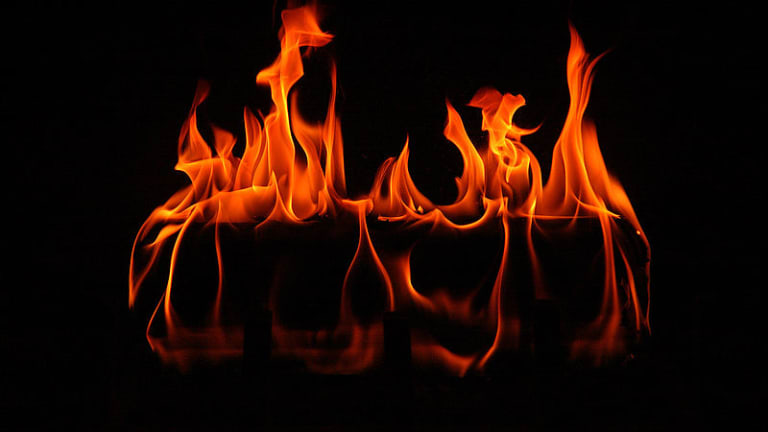 Opening Bell: 10.26.20
Giant Ant; sagging SAP; business backs Biden (except for p.e.); fried-chicken scent from an open fire;  and more!
Ant Group to raise $34.5 billion valuing it at over $313 billion in biggest IPO of all time [CNBC]
It makes it the largest IPO of all time, putting it ahead of previous record holder Saudi Aramco, which raised just over $29 billion.
Ant's valuation based on the pricing will be $313.37 billion, larger than some of the biggest banks in the U.S., including Goldman Sachs and Wells Fargo.
SAP just saw $30 billion wiped off its market cap and it's on track for its worst trading day in 12 years [CNBC]
SAP said coronavirus lockdowns would affect demand for its business relations and customer management software well into 2021 as it announced that it plans to go all-in on cloud computing…. "I cannot trade the success of our customers and the significant revenue potential of SAP against short-term margin optimization."
Hedge Fund Giants Lose Their Appeal as Havens in Global Turmoil [Bloomberg]
A Hedge Fund Research gauge that gives more weight to larger players was down 4.4% this year through September, while all hedge funds on average managed to eke out a small profit. Gold-plated names that have slumped include Bridgewater Associates, quant powerhouses Renaissance Technologies and Winton, Michael Hintze's CQS and Lansdowne Partners…. Larger hedge funds have traditionally been seen as more stable in down markets, a perception borne out in performance data going back more than a decade. Big funds lost less than their smaller counterparts nearly two-thirds of the time since the global financial crisis, according to an analysis of every loss-making month from 2008 to 2019. But that pattern broke down in 2020.
Business on Biden: Not So Bad, Given the Alternatives [WSJ]
Credit that not to who Mr. Biden is, but who he isn't: Elizabeth Warren or Bernie Sanders, senators with a much more adversarial approach to business who lost to Mr. Biden in the Democratic primary, or President Trump, whose administration has been marked by economic-policy unpredictability…. In a survey of about 100 CEOs who attended a Yale School of Management conference in September, 77% said they planned to vote for Mr. Biden. Many also are voting with their wallets. Roger Altman, founder of investment bank Evercore Inc. and a top Democratic fundraiser on Wall Street said, "Raising money is never easy. But raising money for Biden by historical standards has been very easy."
Private Equity Smashes Its Campaign-Spending Record with 2020 Races [WSJ]
Employees of private equity and other investment firms, excluding hedge funds, gave $132 million to candidates, parties, political-action committees and outside groups through Sept. 30…. The largest recipient of individual contributions was Democratic presidential nominee Joe Biden, at $2.1 million, followed by three Republican senators: Mitch McConnell (R., Ky.), John Cornyn (R., Texas) and Susan Collins (R., Maine)…. However, the industry has given much more to pro-Trump political-action committees.
Blackstone to Buy Simply Self Storage for About $1.2 Billion [WSJ]
He said Blackstone decided to do the deal based in part on the performance of its own self-storage assets. Such facilities are attractive businesses because they require little in the way of capital expenditures, have relatively low turnover and offer the ability to raise rents since they typically don't represent a major portion of their tenants' monthly expenditures.
Wealthy Millennial Women Tend to Defer to Husbands on Investing [NYT]
Millennial women — part of a generation thought to have pushed for open-mindedness about gender roles — exhibited less financial independence than boomer women did. Among millennial women living with male partners, 54 percent said they deferred to their partners for long-term financial planning rather than sharing that responsibility or taking the lead themselves, compared with 39 percent of boomer women…. The gender gap in financial autonomy is especially critical now, with women at particular risk of getting sidelined during the coronavirus pandemic. Of the 1.1 million people 20 and older who left the work force in August and September, nearly 80 percent were women….
Walmart exclusively nabs KFC's coveted chicken-scented firelogs [Fox Business]
The move gives the retailer an edge over competitors due to the fact that the product has sold out nationwide for the past two years in a row with "customer demand and excitement" for the product growing each year, Ross McRoy, president and founder of Enviro-Log, said…. KFC's product will hit the market for a price of $15.88. Customers will be able to check Walmart's online product page for online and in-store availability.