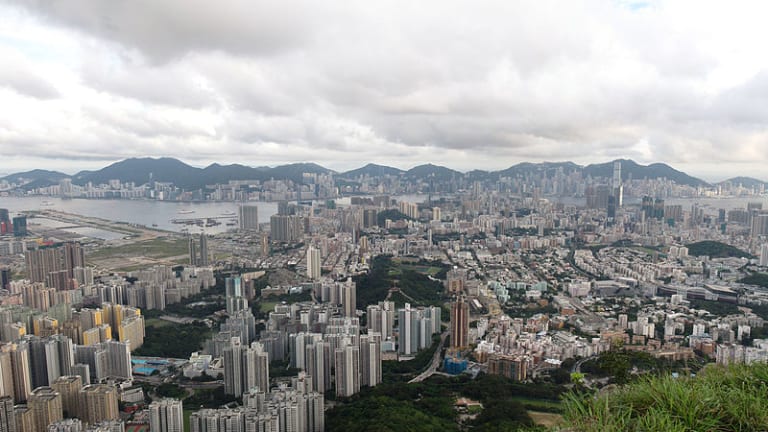 Opening Bell: 10.27.20
Hong Kong happenings; defaults dry up; big deals; and more!
HSBC plans to speed up restructuring as profits drop 36% [CNN]
The company offered an update on those plans Tuesday, saying that the remodel of its units in the United States and Europe were on track. But it now expects to trim more costs and shed more assets than originally outlined…. The company plans to reveal more details of its ongoing reorganization when reporting full-year results next spring. It will also then revisit whether to reinstate its dividend, which was scrapped earlier this year at the request of UK regulators. Should the dividend be brought back, it would be at "a conservative" level, it added.
Global Banks in Hong Kong Breathe Easier Over U.S. Sanctions [WSJ]
The Treasury's Office of Foreign Assets Control recently said it would ask banks about suspicious transactions before placing them on any blacklist, and it would give them time to end problematic banking relationships…. "Banks are breathing a sigh of relief," said Mr. Turner, who advises financial institutions on compliance and economic-sanctions issues. "The Treasury guidance suggests that a bank won't get caught off guard by a sanctions announcement without receiving some form of communication from Treasury prior to that."
Corporate Defaults Slow, Lifting Debt Market [WSJ]
At the end of September, the trailing 12-month default rate for U.S. corporate issuers of speculative-grade bonds and loans was 8.5%, according to Moody's Investors Service. That was below the 11.2% rate that Moody's had forecast in early April and a decline from the previous month's rate of 8.7%.... U.S. corporate defaults tracked by Moody's averaged about 20 a month from April through July…. Since then, however, defaults have slowed. Moody's recorded just 11 over August and September and the trend seems to be holding this month, leading some analysts to believe that the 12-month default rate might already be peaking.
JPMorgan Currency Deal Highlights Finance's Green Shift [WSJ]
The bank believes it is the first such structure to incorporate promises both sides have made on the environment…. The energy company and the bank will pay interest to each other on the borrowed money every six months. That interest cost can rise if either side doesn't make good on plans they have set to become more environmentally friendly.
A.M.D. Agrees to Buy Xilinx for $35 Billion in Stock [NYT]
A.M.D., known mainly as Intel's longtime rival in microprocessors that power most computers, plans to use the acquisition to broaden its business into chips for markets like 5G wireless communications and automotive electronics. The transaction could also help A.M.D. grab a bigger share of component sales for data centers and counter a prominent rival, Nvidia, which is also bulking up…. A.M.D.'s stock, which was trading five years ago at about $2 a share, has risen nearly 80 percent this year and closed Monday at slightly above $82. A.M.D.'s market value stands now at nearly $100 billion.
Blackstone Raises $8 Billion for Second Long-Life Fund [WSJ]
Although marketing for the fund began last year, Blackstone said in a regulatory filing that as of March 10, 2020, it hadn't yet received any commitments to the new fund. The firm raised the capital despite a tightening fundraising market amid the pandemic…. The California Public Employees' Retirement System provided a big boost to Blackstone's Core Equity fund with a $1 billion commitment in March….
Charles Schwab to lay off 1,000 workers following TD Ameritrade merger [MarketWatch]
"Today, we are taking further steps to bring our companies together —streamlining our structure and reshaping our branch network," Schwab said in a statement. "As a result, we have begun notifying individuals that their roles have been eliminated and they will be leaving the firm."