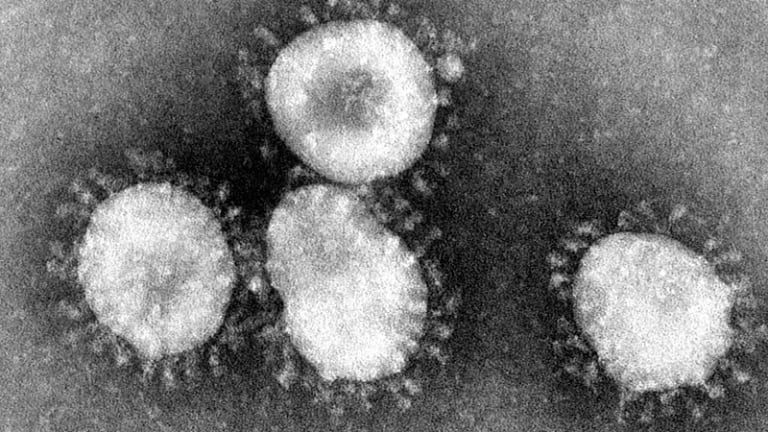 Opening Bell: 10.28.20
Stocks catch the sniffles; GE hacks its way to profit; fleeces to Flushing; and more!
Blackstone Earnings Tick Higher as Tech Lifts Portfolio [WSJ]
The value of the New York firm's private-equity portfolio climbed by 12.2%, compared with an 8.5% increase in the S&P 500 during the period. That marked Blackstone's second straight quarter of greater-than-12% appreciation for the portfolio, a dramatic reversal from the first quarter, when coronavirus-related market turmoil pushed valuations down by 21.6%.... "The big drivers for us were the technology-oriented investments that we own," including dating app Bumble, data provider Refinitiv and warehouses used for e-commerce, [President Jonathan] Gray said in an interview. "It's these on-theme investments that drove the performance in the quarter."
Dow falls more than 200 points as coronavirus cases continue to rise, tech shares lift Nasdaq [CNBC]
Traders increased positions in names that benefit from people staying at home and trimmed holdings in stocks dependent on the economy reopening…. "Growth/momentum stocks are having a solid session as investors grow a bit more somber on the near-term macro outlook," Adam Crisafulli, founder of Vital Knowledge, wrote in a note….
Daily U.S. coronavirus cases have risen by an average of 69,967 over the past week, a record. The average number of Covid-19 hospitalizations has also risen by at least 5% in 36 states over the past seven days….
Visa's Planned Purchase of Plaid Faces Antitrust Scrutiny at the Justice Department [WSJ]
After spending the better part of the year scrutinizing the deal, the department is concerned it could limit nascent competition in the payments sector…. The department late Tuesday publicly signaled its concerns in a rare legal action that asks a Massachusetts federal judge to order that Bain & Co., which has done consulting work for Visa, comply with a civil subpoena and hand over work material related to the Plaid deal. The department alleged Bain "has tried to stymie" the investigation and has claimed legal privilege over important documents, at Visa's direction.
GE shares jump after company posts surprise adjusted third-quarter profit, revenue tops expectations [CNBC]
"We are managing through a still-difficult environment with better operational execution across our businesses, and we are on track with our cost and cash actions," CEO Lawrence Culp said in a statement. "While our work continues, GE's transformation is accelerating, and we expect Industrial free cash flow to be at least $2.5 billion in the fourth quarter and positive in 2021."
Beam Suntory to Pay $19 Million to Settle Bribery Probe [WSJ]
"Beam and its Indian subsidiary not only paid bribes to Indian government officials, they intentionally failed to implement internal controls to prevent bribery and falsified their books and records to conceal the corrupt activity," Acting Assistant Attorney General Brian Rabbitt of the Justice Department's Criminal Division said Tuesday…. In one case, Beam engaged in a scheme to pay a bribe of one million Indian rupees, or approximately $18,000 at the exchange rate at the time, according to the Justice Department, to a senior Indian official in exchange for approval to bottle the company's "ready-to-drink" products.
How Trump Maneuvered His Way Out of Trouble in Chicago [NYT]
The president's federal income tax records, obtained by The New York Times, show for the first time that, since 2010, his lenders have forgiven about $287 million in debt that he failed to repay. The vast majority was related to the Chicago project…. Big banks and hedge funds gave him years of extra time to repay his debts. Even after Mr. Trump sued his largest lender, accusing it of preying on him, the bank agreed to lend him another $99 million — more than twice as much as was previously known — so that he could pay back what he still owed the bank on the defaulted Chicago loan, records show….
Those forgiven debts are now part of a broader investigation of Mr. Trump's business by the New York attorney general. They normally would have generated a big tax bill, since the Internal Revenue Service treats canceled debts as income. Yet as has often happened in his long career, Mr. Trump appears to have paid almost no federal income tax on that money, in part because of large losses in his other businesses….
MLB owners will vote on Mets sale to Steve Cohen on Friday [N.Y. Post]
The Ownership Committee, which conducted a deep dive into Cohen, signed off easily on this matter last week, and the Executive Committee will green-light it as a formality on Friday, thereby advancing it to the full vote. The full vote will be conducted virtually, as the scheduled November meetings in Dallas probably won't be held due to the novel coronavirus pandemic.
White Sox owner Jerry Reinsdorf, who contested Cohen's unsuccessful pursuit of the Dodgers last decade, stands a definite "No" and still is attempting to rally others to his side, sources said; he probably won't be the only owner who votes against it. However, the sense throughout MLB is that the Cohen opposition will not accrue the eight votes required to torpedo this record-setting deal.