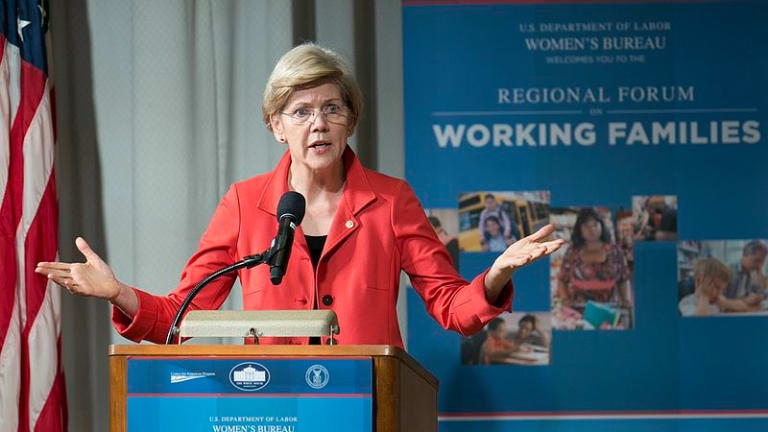 Opening Bell: 10.30.20
Surges and slumps; Susan Collins' reward; bring on the revolution; bring on the revolution; and more!
Dow on Track to Wrap Up Worst Month Since March [WSJ]
The Dow dropped 0.4%, a 95-point decline. It had already shed 5.9% this week, putting it on track for its worst weekly performance since the height of the market tumult…. "Markets are concerned that we are replaying February and March," said Chris Beauchamp, chief market analyst at IG Group. "It probably still isn't in that category yet, but it is heading in the wrong direction."
KKR's third-quarter earnings rise on capital market strength [Reuters]
After-tax distributable earnings – the cash available for paying dividends to shareholders – rose to $410.4 million, up from $388.8 million a year earlier…. KKR said the value of its private equity portfolio appreciated by 16% during the quarter, while real estate and infrastructure funds rose 6% and 10% respectively. Its leveraged credit funds rose by 5%.
Susan Collins backed down from a fight with private equity. Now they're underwriting her reelection. [Politico]
She offered an amendment to make the legislation, which lavished tax cuts on corporations and the wealthy, more equitable. It expanded a tax credit to make child care more affordable. To pay for it, she took aim at a tax break cherished by the private equity industry…. Then Collins backed down. The day after she introduced it, as the Senate voted on the bill, a Republican Senate aide told a Treasury Department official that Collins was "no longer offering her amendment…."
Nearly three years later, Collins is facing a tough reelection battle and the private equity industry has become her most reliable source of donations. She has gotten more than half a million dollars in campaign contributions from the private equity industry this cycle, more than any other senator, according to the Center for Responsive Politics….
Democratic Senators Prepare to 'Fundamentally Reform' Capitalism [DealBook]
"Short-term financial pressure often pushes corporations to forgo necessary long-term investments, ignore the threat of climate change and concentrate opportunity in ways that exclude too many of our communities," the senators said in a statement. "We will work together on ways we can fundamentally reform corporate governance in America."
E-cigarette maker Juul cuts valuation to $10 billion – memo [Reuters]
Juul was valued at $38 billion in December 2018, when Marlboro maker Altria Group Inc took a 35% stake in the company.
The company's new valuation was influenced by recent decisions to exit certain markets and related restructuring costs, according to the memo sent to Juul employees by chief executive officer K.C. Crosthwaite.
New York Banks Need to Brace for Climate Change, Regulator Says [WSJ]
Ms. Lacewell pointed to two dangers that analysts say banks and other financial companies face from climate change: physical risks and transition risks. Physical risks are damages from severe weather caused by climate change, while transition risks arise when banks are too reliant on fossil-fuel financing jeopardized by government policies and changing energy habits. Transition risks include so-called stranded assets—like coal and oil—that turn out to be worth less than expected due to the world's shift to cleaner energy…. She recommended banks take steps across their governance, risk management and business strategies to better prepare for climate change though these approaches should be based on the size and complexity of the bank.
Two Americans Can Be Extradited to Japan in Carlos Ghosn Escape Case, State Department Rules [WSJ]
A federal judge in Boston quickly ordered a stay on the extradition proceedings, however, after lawyers for Michael L. Taylor, 60 years old, and Peter M. Taylor, 27, filed an emergency petition Thursday morning, citing a report that the two were to be put on a plane to Japan at 1 p.m. Eastern time Thursday…. The Taylors' lawyers haven't denied that the pair took part in the escape, but argued that the father-and-son duo didn't commit a crime in Japan. Bail-jumping isn't illegal in the country and the Japanese law against harboring criminals under which the Taylors were charged doesn't apply, they argued.
Susquehanna Will Take Your Election Bets, Up to $100 Million [Bloomberg Businessweek]
The firm runs its own blog on gaming and poker strategy tips and has been building up a sports-betting operation in Ireland. It's recently gauged funds' interest in bets on election outcomes. Although few have gotten involved, Susquehanna is willing to take the other side of wagers on the presidential race for up to $100 million per bet… Susquehanna isn't offering a betting service or product: Funds would place wagers at licensed betting platforms in the U.K., which would look for a counterparty to take them up. Susquehanna's Dublin affiliate could then step in, essentially acting as a behind-the-scenes market maker for the bets.