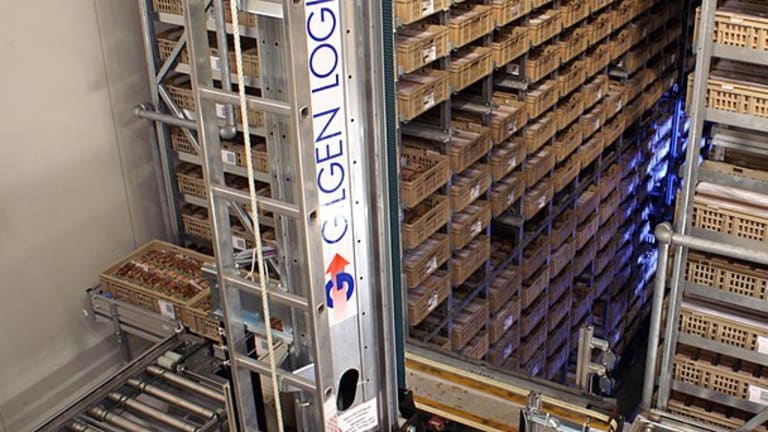 Opening Bell: 10.6.20
Celebrating the "less dire;" what does Epstein's accountant know about the Dubins? and more!
IMF chief says global economy 'less dire' but long climb ahead [Reuters]
"This calamity is far from over. All countries are now facing what I would call 'the long ascent' -- a difficult climb that will be long, uneven, and uncertain. And prone to setbacks," she added in a speech billed as her "curtainraiser" for next week's IMF and World Bank Annual meetings…. The IMF will publish its revised forecasts next week as member countries participate in annual meetings held largely in an online format.
Authorities subpoena Epstein accountants for financial records [N.Y. Post]
The AG's office is seeking records from 1998 to the present "related to payments, reimbursements, or receipts from or for any females associated with Jeffrey Epstein" made from entities including a handful of Epstein's foundations and trusts, the subpoena says…. In addition, the AG wants Klein to turn over documents and communications relating to "arranging for cash for Jeffrey Epstein" and for transfers made to Eva Andersson Dubin — a former Miss Sweden and Epstein's alleged one-time live-in girlfriend — and her hedge fund billionaire husband, Glenn Dubin.
Fed's Evans Says New Inflation Framework Would Have Limited Earlier Rate Hikes [WSJ]
"It's highly likely that this strategy would have forestalled raising rates in 2015 and 2016," Mr. Evans said. He added, "whether inflation would have persistently reached 2% and justified a rate increase sometime in 2017 under this counterfactual is open to debate…."
"A looser policy would have made the real economy more resilient to the headwinds that hit in 2018 and 2019," Mr. Evans said. "It is likely that under the alternative policy, those just-at-2-percent-inflation numbers in 2018 would have been turned into a meaningful overshoot, providing a buffer to keep inflation from falling as much below target as it did with the disinflationary shock in 2019," he said.
Here are Dan Loeb's biggest winners in September, including newly public Snowflake [CNBC Pro]
Loeb's firm, which has more than $13 billion in total assets, reported a return of 11.7% in the third quarter for its Third Point Offshore Fund, beating both the S&P 500 and the MSCI World Index.
Dmitry Balyasny's Comeback Continues [II]
After a flat September, Balyasny Atlas Enhanced is up more than 23%, according to an individual familiar with the numbers.
The Hot New Real-Estate Investment Is in Keeping Food Chilled [WSJ]
"The pandemic showed how cold storage is agnostic to the ultimate destination of the food," said Harrison Klein, an analyst at Cohen & Steers Inc., a global investment firm…. Advocates of cold storage say the business's growth prospects look bright. Grocers such as Kroger Co. are investing more heavily in their supply chains and e-commerce capabilities to reduce transit and delivery times. That is fueling development of more cold-storage facilities, especially in densely populated areas where more people are demanding faster deliveries of fresh food.
GOP lawmaker: Democrats' tech proposals will include 'non-starters for conservatives' [Politico]
The final report will offer "a menu of potential changes" to existing law aimed at addressing bipartisan concerns that the tech giants have unfairly squelched or scooped up competitors to detriment of their users. The recommendations will include a ban on certain types of mergers, such as on "future acquisitions of potential rivals and start-ups" by major platforms…. [Rep. Kevin] Buck said he opposes not-yet-unveiled Democratic proposals aimed at "eliminating arbitration clauses and further opening companies up to class action lawsuits." And he said he rejects antitrust subcommittee Chair David Cicilline's (D-R.I.) idea of advancing legislation to force structural breakups of major online platforms like Amazon.
Airbnb will block one-night reservations on Halloween in a bid to stop parties that could spread the coronavirus [CNN]
Not only are guests not able to make one-night bookings on October 30 or October 31, but previously booked reservations that meet that criteria will be canceled, and the guests reimbursed…. The company is significantly expanding the radius of their technology that restricts certain local and last-minute bookings by guests that don't have a history of positive reviews on the platform, and Airbnb plans to remind guests that have reservations between October 28 and November 1 that parties are not allowed.