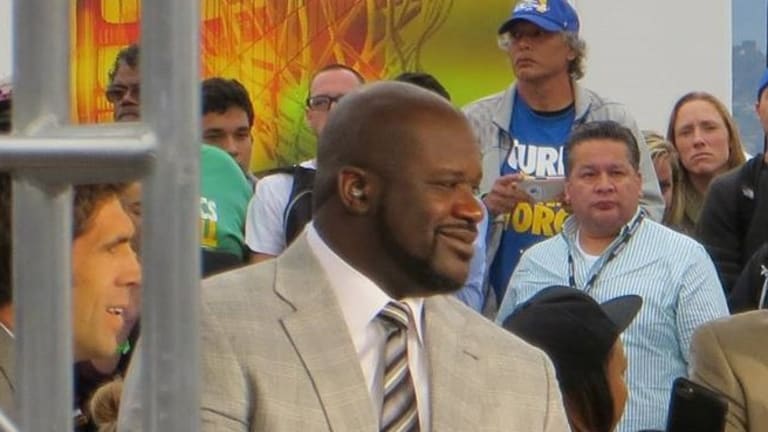 Opening Bell: 10.9.20
Economists expect recovery in time to boost Biden reelection; suspended animation stimulus talks; Shaq SPAC; and more!
WSJ Survey: 43% of Economists Don't See U.S. Gaining Back Lost Jobs Until 2023 [WSJ]
"The slowing momentum in the labor market bodes poorly for the broader recovery and points to increasing scarring effects from the crisis," said Gregory Daco, chief U.S. economist at Oxford Economics…. Economists in the April survey expected that on average, payrolls would recover to their February 2020 level in just over two years, by the third quarter of 2022.
Dead, Alive, on Life Support? Confusion Reigns on Stimulus as Talks Continue [NYT]
"I shut down talks two days ago because they weren't working out — now they're starting to work out," Mr. Trump told Fox Business. Ms. Pelosi, he said, "wants it to happen, because it's so good for our country, we really need it."
The speaker, for her part, ruled out the prospect of voting on a stand-alone aid package for airlines without a commitment that the Trump administration would agree to a broader pandemic relief plan to help struggling Americans, declaring that "there is no stand-alone bill without a bigger bill…."
During a 40-minute phone call on Thursday afternoon, Mr. Mnuchin told the speaker that the president was indeed interested in a broader package….
JPMorgan Unveils $30 Billion Push to Bridge Racial Wealth Gap [WSJ]
The bank—America's largest—said it is committing a total of $30 billion over five years to the effort, which focuses heavily on expanding access to affordable housing as well as boosting minority-owned small businesses….
"Systemic racism is a tragic part of America's history," Chief Executive James Dimon said in a statement. "We can do more and do better to break down systems that have propagated racism and widespread economic inequality…." Still, the $30 billion pledge represents a fraction of JPMorgan's $3.2 trillion in assets.
Trump fundraiser Elliott Broidy charged in illegal lobbying campaign [AP via NBC News]
Prosecutors allege that Broidy worked with Davis and others to get the Justice Department to abandon its pursuit of billions of dollars that officials say were pilfered from 1MDB…. As part of the scheme, prosecutors said, Broidy "facilitated and attempted to facilitate meetings and other efforts to influence officials at the highest level of the United States government, including the President and the Attorney General." During a May 2017 meeting in a Bangkok hotel suite, he agreed to lobby the Trump administration and the attorney general, then Jeff Sessions, for an $8 million retainer fee, according to prosecutors.
Judges Revive Conviction of Hunter Biden's Ex-Business Partner [WSJ]
A three-judge panel of the U.S. Court of Appeals for the Second Circuit ruled that Devon Archer "knew at least the general nature and extent of the scheme and intended to bring about its success." The fraud involved the sale of $60 million in bonds issued by an economic-development corporation affiliated with a Native American tribe. The proceeds were misused by Mr. Archer and others, prosecutors argued…. A federal jury in Manhattan convicted Mr. Archer and two other men in 2018, but a judge overturned the verdict against Mr. Archer and ordered a new trial for him. U.S. District Judge Ronnie Abrams said the evidence wasn't enough to prove that Mr. Archer knew about the fraud.
Shaq in a SPAC: O'Neal, MLK III Join Media-Focused Blank-Check Firm [Sportico]
The new SPAC, called Forest Road Acquisition Corp., filed Thursday evening to raise $250 million in an initial public offering. The company is led by a mix of Wall Street veterans and movie and entertainment titans: Its CEO is hedge fund veteran Keith Horn, who currently runs his own shop, Loring Capital Advisors, after previously working for billionaire Paul Singer at Elliott Management. Zachary Tarica, who is experienced in the complex world of tax credits and entertainment and renewable energy, is chairperson of the board. Among other executives associated with the SPAC are Salil Mehta, who has been a top-level exec at Disney, 21st Century Fox and NBCUniversal, and Martin Luther King III…. NBA Hall of Famer Shaquille O'Neal will be special advisor to Forest Road. In addition to his playing career, Shaq has been a shrewd investor, having backed Google prior to its IPO and investing in Ring during its venture capital rounds.