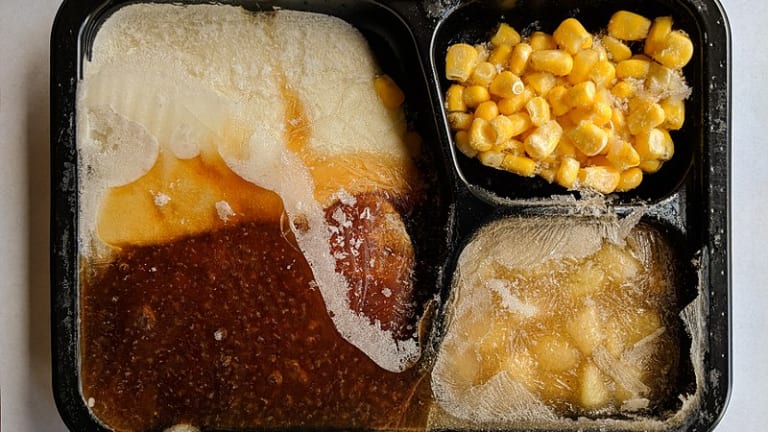 Holiday Bell: 11.25.20
Trump starts taking credit for Biden rally; Steve Cohen gets some Black, uh, start; bonjour a Paris, Monsiers et Madames Goldman; and more!
Biden's Stock Market Is Off To A Faster Start Than Trump's [Forbes]
Since Trump likes to talk about how the stock market has performed since he was elected on November 8, 2016, it is interesting that the Dow Jones Industrial Average has actually been stronger in the three weeks since this year's election with Biden becoming the President-elect vs. when Trump was elected in 2016.
Starting with the day after Trump's and Biden's respective election day, November 8 and 3, respectively, Trump saw a 4.3% increase in the Dow while Biden has seen a 9.3% increase over the next three weeks…. Over that weekend it became clear that Biden had beaten Trump, even though Trump was tweeting there were multiple instances of extensive voter fraud (which were disputed at the time and none have been found). Starting from then to three weeks after the election the Index rose 1.5% under Trump. However, over the same timeframe the Index has risen 6.1% this year.
Trump brags about Dow 30,000 at surprise news conference, leaves after a minute [CNBC]
Trump has repeatedly claimed that if Biden won the election, the stock market and the economy would "crash…."
"I just want to congratulate everybody. The stock market, Dow Jones Industrial Average just hit 30,000, which is the highest in history," Trump said in the briefing room…. "The stock market's just broken 30,000 — never been broken, that number. That's a sacred number, 30,000, and nobody thought they'd ever see it," Trump said.
JPMorgan Chase to pay $250 million for failings in asset, wealth business [Reuters]
The Office of the Comptroller of the Currency (OCC) said it found that JPMorgan's risk management practices were "deficient and it lacked sufficient controls to avoid conflicts of interest…." For several years… JPMorgan operated a weak management and control framework for its fiduciary activities and had an insufficient audit program for, and inadequate internal controls over, those activities, the OCC said.
ECB warns bank profits will 'remain weak' throughout next year [CNBC]
"I think they have to make a wholehearted effort to reduce the costs they are having now, to improve the cost-to-income ratio, to get rid of the excess capacity, so there are some measures that they have to take rapidly," [ECB Vice President Luis de Guindos] said…. However, "with the recent resurgence in infections and new containment measures, it is likely that profitability forecasts will be revised downwards, as it is also uncertain when a vaccine will be available for a larger share of the population," the ECB warned in its report.
Staff of hedge fund Blackstart Capital join Steve Cohen's Point72 [BI]
Blackstart Capital, which listed $319 million under management on a recent disclosure form, has terminated its registration with the Securities and Exchange Commission…. Jamie Waters, a partner and portfolio manager there, said on his LinkedIn profile that he and some number of others moved to Point72 earlier this month, and Point72 confirmed the move to Business Insider.
Goldman Sachs to open Paris stocks hub to avoid Brexit disruption [Reuters]
"We want to ensure that our clients continue to have access to all of our key liquidity sources post-Brexit," said Liz Martin, Goldman's global co-head of futures and equities electronic trading…. Brussels has said that EU investors should use a platform inside the bloc to trade shares denominated in euros, thereby splitting markets and forcing major players like Goldman to have a foot in both camps.
Gig Workers Could Be Paid Partially in Stock Under SEC Proposal [WSJ]
So-called gig-economy workers currently don't qualify for SEC exemptions that allow private firms to offer equity compensation to their employees and contractors…. The SEC's proposed rule would allow internet-based platform companies to pay as much as 15% of a gig worker's annual compensation in the form of equity, up to a limit of $75,000 over three years. It would be limited to workers who provide bona fide services through the company's platform, rather than people who use apps to sell goods….
It is unlikely to advance in its current form, however, because the 60-day public comment period won't allow the SEC to complete the rule before Mr. Clayton departs around the end of the year. His successor will be appointed by the administration of President-elect Joe Biden, a Democrat…. The SEC's two Democratic commissioners, Caroline Crenshaw and Allison Herren Lee, voted against the proposal, saying that the subset of companies chosen to benefit from the new exemption appeared arbitrary.
With US in COVID-19 panic, Sen. Perdue saw stock opportunity [AP]
For the second time in less than two months, Perdue's timing was impeccable. He avoided a sharp loss and reaped a stunning gain by selling and then buying the same stock: Cardlytics, an Atlanta-based financial technology company on whose board of directors he once served…. Legal experts say the timing of his sale, the fact that he quickly bought Cardlytics stock back when it had lost two-thirds of its market value and his close ties to company officials all warrant scrutiny….
Perdue's opponent, Democrat Jon Ossoff, has seized on his stock trading while trying to brand him as a "crook."
We're taking the rest of the week off to consider the four or five things left to be thankful for. Enjoy your lonely microwavable Thanksgiving dinners. We know we will. Well, we don't know. We think. Hope. Anyway, see you Monday.