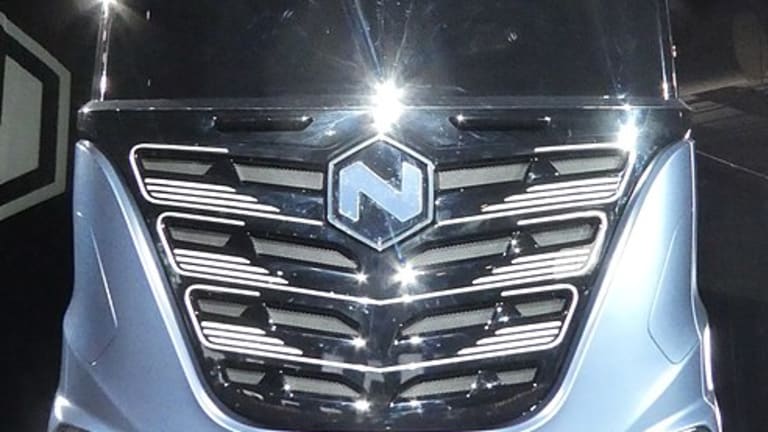 Opening Bell: 11.10.20
FTC expects Zoom to be around in 20 years; investors just realized COVID is still bad; Nikola doesn't report revenue because it doesn't have any; and more!
Zoom to Get Closer Scrutiny Under FTC Settlement [WSJ]
The company, which is prohibited from misrepresenting its privacy and security features, could be subject to a penalty of more than $40,000 for any violation of the order. The FTC said its order stands for 20 years.
S&P Futures Wobble as Investors Grow Cautious [WSJ]
Futures tied to the S&P 500 edged down 0.2%, after the index closed Monday at its second-highest level in history…. The stock market rally was likely overdone, investors said. The pandemic is far from over, and questions remain about how quickly any vaccines may become available…. "These more promising vaccine developments are an argument for Republicans to delay or to have a smaller-scale stimulus," Ms. Dwek said.
EU files antitrust charges against Amazon over use of data [AP]
Adding to Amazon's regulatory headaches, EU officials also opened a second investigation into whether the company favors product offers and merchants that use its own logistics and delivery system.
It's the latest effort by Executive Vice President Margrethe Vestager, the EU commissioner in charge of competition issues, to curb the power of big technology companies. She has slapped Google with antitrust fines totaling nearly $10 billion and opened twin antitrust investigations this summer into Apple.
Nikola's Losses Widen as Executives Try to Regain Momentum, Develop First Truck [WSJ]
The company reported a $117.5 million net loss in the third quarter, compared with a $15.5 million loss in the same year-ago period, as it continues to spend heavily on developing its first semi-truck model, the all-electric Nikola Tre, and expanding its workforce…. Nikola reported no revenue for the quarter.
Ex-TikTok CEO Kevin Mayer joins Len Blavatnik's investment firm [N.Y. Post]
Access's media investments include Warner Music Group, the third-largest music recording company that reps the likes of Cardi B., Ed Sheeran and Bruno Mars, as well as Deezer, a Paris-based music streaming platform.
High flying New York hedge fund sets up outpost in Dallas' Crescent [Dallas Morning News]
Schonfeld Strategic Advisors is leasing office space in Uptown's Crescent complex for a new Dallas operation…. The new office is set to open in January.