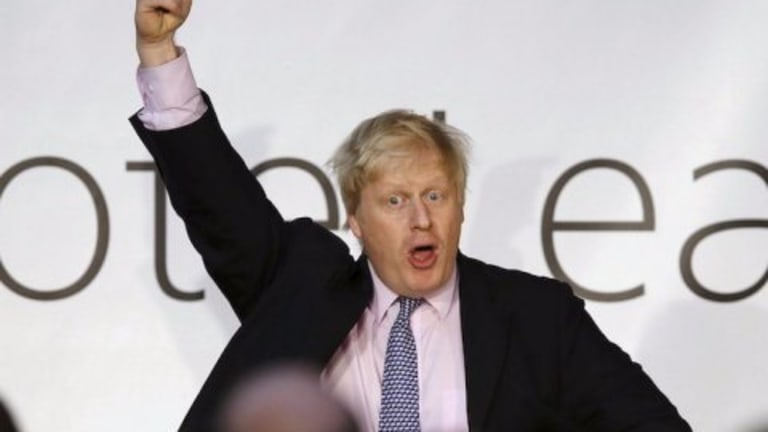 Opening Bell: 11.11.20
Brexit blues; Pershing Square's pandemic; Penney's plows on; and more!
Investors Shun U.K. Stocks as Brexit Deadline Approaches [WSJ]
"Sentiment has really soured toward the U.K.," said Patrick Spencer, managing director at U.S. investment firm Baird. "It's basically universally hated and under-owned…."
"The Covid situation has definitely hit us as hard really as anybody else, [and] the nature of our economy being heavily service-driven and consumer-driven will be definitely damaged more than an export or manufacturing economy," said James Athey, senior investment manager at Aberdeen Standard Investments. "In the very near term, I would say the U.K. doesn't look particularly attractive."
Soros's Money Managers in U.K. Poised for $38 Million Payday [Bloomberg]
SFM U.K. Management, which increased its employees to about 20 last year, has set aside 13.9 million pounds for 2020 under compensation commitments that vest over several years, up from an earmarked payment of 8.4 million pounds in 2019. The firm's money managers separately received 34.5 million pounds for their performance last year after profits more than doubled, according to filings.
Goldman Sachs has just boosted its S&P 500 target. Here's why [MarketWatch]
"The divisive U.S. presidential campaign was actually a backdrop to the main event: a public health crisis that has tragically claimed 240,000 lives in the U.S. since it began. However, within less than a year, a vaccine has been discovered," they say…. "When thinking about the potential resolution of today's record valuation dispersion, investors often recall the unwind of the tech bubble, which was characterized by a two-year bear market and large negative absolute returns of the previous market leaders. More often than not, however, value rallies tend to occur in rising markets during which high valuation stocks also rise but are outpaced by the lowest valuation firms. This 'catch up' dynamic is what we expect will take place in coming months as a vaccine is approved and distributed," the strategists say.
Ackman places new bet against corporate credit [FT]
"I hope we lose money on this next hedge," Mr Ackman said. "We're in a treacherous time generally and what's fascinating is the same bet we put on eight months ago is available on the same terms as if there had never been a fire and on the probability that the world is going to be fine…." Pershing is up 44 per cent, year to date, having been down 7 per cent before the successful bet.
TikTok Asks Court to Extend U.S. Government's Divestiture Deadline [WSJ]
The petition, filed by ByteDance Ltd. late Tuesday in the U.S. Court of Appeals for the D.C. Circuit, said the U.S. government's decision to force a TikTok deal was "arbitrary and capricious" and denied the company due process under the law. The company said it had been in extensive discussions with the Committee on Foreign Investment in the U.S. to address its concerns but that feedback had essentially stopped in recent weeks, even as the deadline approached.
Sale of J.C. Penney approved by bankruptcy court, giving the retailer a second chance [Dallas Morning News]
Penney will exit into an uncertain environment altered by the pandemic on top of secular changes that were already rapidly transforming the retail business, but the only other alternative to a sale was liquidation, the court concluded…. While Penney will have new debt, the reorganization wipes out about $5 billion in debt it had when it filed for Chapter 11. The company will exit bankruptcy later this month with almost 700 stores. Separately, 160 stores and six distribution centers that Penney owned will be transferred to first-lien lenders led by H/2 Capital to pay off debt. Penney will pay annual rent of about $156 million for the properties it used to own.