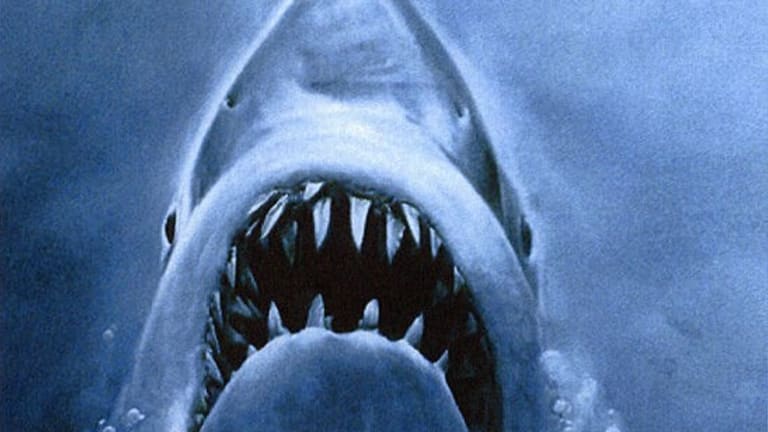 Opening Bell: 11.12.20
Work-from-home tax; Jaws SPAC eats seniors; better than gold; and more!
Deutsche Bank proposes a 5% tax for people still working from home after the pandemic [CNBC]
Working from home meant that many people were saving on everyday costs such as travel, lunch, clothes and cleaning, as well as possibly spending less on socializing. However, the report also said it meant remote workers were "contributing less to the infrastructure of the economy whilst still receiving its benefits."
Templeman said remote workers should pay a levy post-pandemic "in order to smooth the transition process for those who have suddenly been displaced" by the coronavirus crisis.
Cano Health Nears Deal With Barry Sternlicht SPAC [WSJ]
Mr. Sternlicht's special purpose acquisition company, Jaws Acquisition Corp., could announce a deal valuing Cano Health at $4.4 billion, including debt, as soon as Thursday, the people said—assuming the talks don't fall through at the last minute…. Cano Health operates primary-care medical centers in Florida, Texas, Nevada and Puerto Rico, primarily serving members of Medicare Advantage, the private-sector alternative to traditional Medicare for seniors. Based in Miami, Cano has been owned by private-equity firm InTandem Capital Partners since 2016.
Ron Perelman's Revlon Nears Bondholder Deal to Survive Pandemic [WSJ]
So far, investors holding nearly 70% of a $343 million bond said they would participate, shy of the roughly 80% Revlon needs, according to people familiar with the matter…. Billionaire investor Carl Icahn, who owns a large chunk of the Revlon bonds, had held out from participating in the exchange, waiting to ensure enough other bondholders also participated. After Revlon got traction in getting other investors to commit, Mr. Icahn recently tendered bonds as well, according to people familiar with the matter.
U.K. on Course for Weakest Performance Among Advanced Economies [WSJ]
The country's economic prospects for the months ahead are clouded by a newly imposed lockdown to quell a resurgent coronavirus and uncertainty surrounding the latest phase of its protracted divorce from the European Union…. A lockdown in England due to last four weeks through Dec. 2 means economists expect the economy to shrink in the final quarter of the year, and the Bank of England expects it will take until 2022 for the U.K. economy to return to its pre-pandemic size, assuming Brexit talks conclude successfully.
A Legendary Hedge Fund Billionaire Just Flipped To Bitcoin—Calling It 'Better' Than Gold [Forbes]
Stanley Druckenmiller has revealed he now owns some bitcoin—saying he's "warmed up to" the cryptocurrency as a store of value…. Druckenmiller, after made headlines last week for his bearish views on the U.S. dollar, said he expects his bitcoin bet to "work better" than gold, though he holds a gold position that is "many, many more times" larger than his current bitcoin holding.
Meet George Jetson? Orlando Unveils Plans for First Flying-Car Hub in U.S. [NYT]
The so-called vertiport is scheduled to be completed in 2025 and will enable passengers to bypass Florida's notoriously congested highways, the city and the hub's developers contend….
The electric-powered aircraft will be capable of taking off vertically from the ground-based hub and reaching a top speed of 186 miles per hour, according to the Munich-based aviation company Lilium, which is working with the Orlando firm Tavistock Development Company on the project…. There is a caveat: The aircraft are still in the developmental phase.