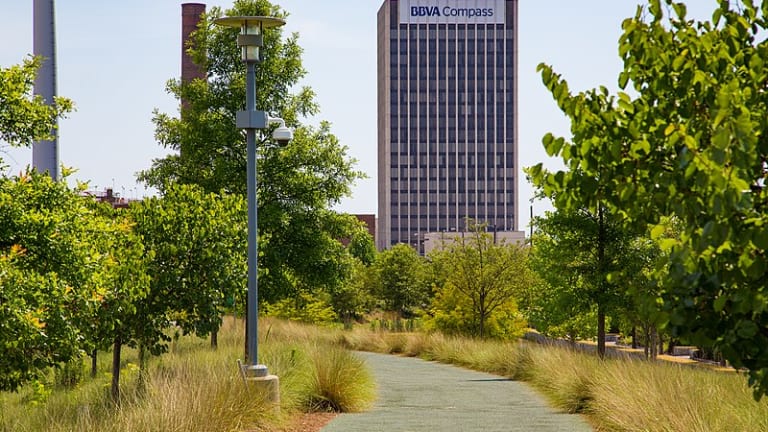 Opening Bell: 11.16.20
Spexit; marrying malls; mulling money market futures; renaming Retrophin; and more!
Spain's BBVA exits U.S. in $11.6 billion deal with PNC [Reuters]
PNC and BBVA had been in talks about a deal for the last few weeks, and decided to press on after the U.S. elections because they believe the regulatory environment will not change with Democrat Joe Biden as president and the Republicans likely controlling the Senate, sources familiar with the matter said…. BBVA will still handle some wholesale banking from New York and maintain its brokerage business there.
Mall owners Simon and Taubman revise merger terms, with $800 million price cut [CNBC]
The companies also said that they have settled their pending litigation. Simon… announced in June that it was exercising its contractual rights to terminate the deal. Among other things, Simon was arguing that Taubman's portfolio of shopping malls were suffering more than some of its peers' during the pandemic, due to lack of tourism and luxury spending.
Aramco Plans U.S. Dollar Bond to Plug Funding Gap [WSJ]
Aramco in a statement said it hired Goldman Sachs Group Inc., Citigroup Inc., JPMorgan Chase & Co. and Morgan Stanley, among others, to arrange investor calls on Monday ahead of a debt sale…. On top of raising debt, Aramco is now cutting jobs and reviewing plans to expand at home and abroad…. The company is also considering a sale-and-lease-back agreement for some of its pipeline assets in a deal that could also raise billions of dollars….
Prime money-market funds on the regulatory hot seat [MarketWatch]
"My personal preference would be not to have prime money market funds," for either institutional or retail customers. Rosengren said in a talk at Harvard's Kennedy School earlier this week. Money-market funds that invest in government securities should not be punished…. Feeling the heat, the mutual fund industry is gearing up for a regulatory skirmish. The home page of the Investment Company Institute, the industry's lobbying arm, has a 52-page research note entitled "Prime money market funds didn't trigger financial turmoil in March…." Biden appointees at the SEC have a "big unfinished agenda" of designing updated regulation for hedge funds and mortgage REITs, as well as money-market funds….
Elon Musk says 'most likely' has a moderate case of Covid-19 [CNBC]
"Am getting wildly different results from different labs, but most likely I have a moderate case of covid. My symptoms are that of a minor cold, which is no surprise, since a coronavirus is a type of cold," Musk wrote in a tweet…. "A little up & down. Feels just like a regular cold, but more body achy & cloudy head than coughing/sneezing," the Tesla CEO wrote in reply to a user asking about symptoms.
Retrophin, Founded by Martin Shkreli, Rebrands Itself as Travere Therapeutics [WSJ]
Mr. Shkreli, who was widely scorned for raising drug prices, including those of a lifesaving drug used to treat HIV/AIDS and other immunocompromised patients, had said the name Retrophin stood for "Re(place) (dys)trophin…."
As he told the story—in documents Mr. Shkreli filed against some Retrophin officials, since resolved—he was moved after learning about a teenage boy who died from Duchenne muscular dystrophy, a rare genetic disease that causes progressive muscle degeneration and weakness and is caused by the absence of dystrophin, a protein involved in maintaining muscle integrity.
But the name has become outdated, Chief Executive Eric Dube said: The company, which moved to San Diego from New York years ago, is no longer working on a treatment for DMD.