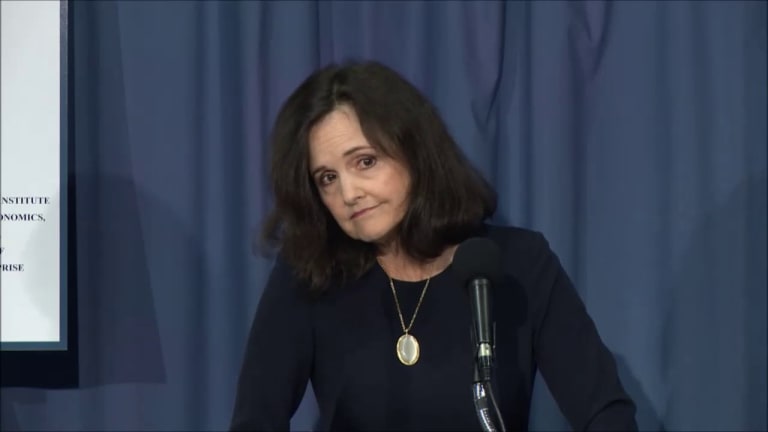 Opening Bell: 11.17.20
Dark days; a photo finish for Judy Shelton; Uncle Warren's anti-COVID serums; a not-so-irretrievably broken marriage; and more!
Biden Calls for Stimulus Ahead of a 'Dark Winter' for the Country [NYT]
Mr. Biden gave his first major policy speech since he won the election after participating in a virtual meeting with business and union leaders, including the chief executives of General Motors, Microsoft, Target and the Gap and the head of the United Auto Workers. The group, meeting over Zoom, discussed how to safely reopen the American economy when virus cases continue to surge across the nation, prompting renewed lockdowns…. "Things are going to get much tougher before they get easier."
Airbnb files to go public, turned a profit last quarter [CNBC]
The company made $219 million in net income on revenues of $1.34 billion last quarter. That was down nearly 19% from $1.65 billion in revenue a year prior. Despite primarily turning net losses, the company has had other occasional quarters of profitability…. The company said it plans to trade under the symbol "ABNB" on the Nasdaq.
Judy Shelton Faces More GOP Opposition for Fed Nomination, Setting Up Close Vote [WSJ]
Sen. Lamar Alexander (R., Tenn.) said he wouldn't support the nomination of Judy Shelton, an outspoken critic of the central bank and close ally of Mr. Trump's economic adviser Larry Kudlow, leaving her with support from no more than 50 senators.
"I oppose the nomination of Judy Shelton because I am not convinced that she supports the independence of the Federal Reserve Board as much as I believe the board of governors should," Mr. Alexander said.
SEC Whistleblower Program Ends Record-Setting Fiscal Year With Four Additional Awards [press release]
This year the SEC has made a record 39 individual awards of approximately $175 million, more than in any prior fiscal year…. The SEC has awarded almost $562 million to 106 individuals since issuing its first award in 2012.
Berkshire Hathaway Invests in Drugmakers Seeking Covid-19 Vaccine [WSJ]
The Omaha, Neb., conglomerate recently made new investments in large pharmaceutical companies Merck & Co., Bristol Myers Squibb Co. and AbbVie Inc., investing between $1.8 billion and $1.9 billion in each, according to public filings. Berkshire also made a new, smaller investment in Pfizer Inc. of $136 million.
Penny Vinik withdraws divorce petition [Tampa Bay Business Journal]
Penny Vinik, wife of Tampa Bay Lightning owner Jeff Vinik, has voluntarily dismissed the divorce petition she filed in June…. When Penny Vinik filed her divorce petition, she described the marriage as "irretrievably broken," seeking equitable distribution of the marital assets and exclusive use of their homes in Palma Ceia and Sarasota during divorce proceedings….
In Rare Turn, Penthouse on New York's Billionaires' Row to Hit Auction Block [WSJ]
The owner, London-based real-estate investor Arnon Katz, said he has been trying to sell the property since 2018. "Personally, I'm very optimistic in my approach," he said. "I believe there is a place for very unique high-end properties in the market. Because it's so unique, it has the capacity to deliver a good price even in tough times…."
The penthouse sits atop Hampshire House, a 1930s era building at 150 Central Park South. It comes with preapproved plans to combine the penthouse with an attic space above into a five-bedroom, nearly 10,000-square-foot triplex with sprawling views of the park.