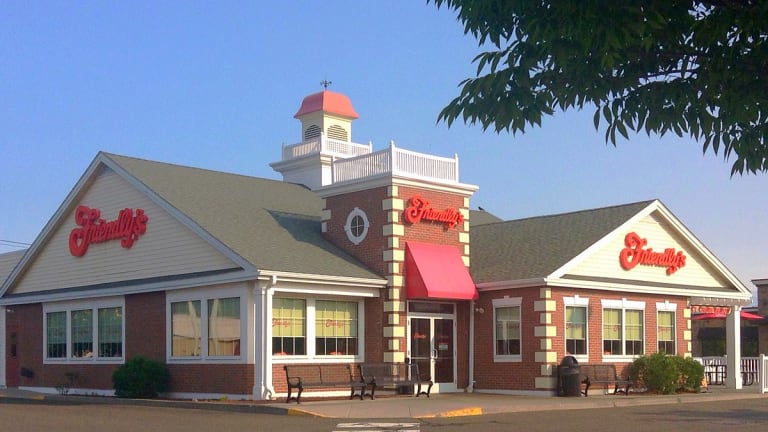 Opening Bell: 11.2.20
Is it over yet?; Noah Syndegaard watches 'Billions'; bitcoin's back; Dunkin' and Arby's and Friendly's and more!
Dow Futures Surge Into Election Home Stretch Following October Rout; Biden Holds National Lead Over Trump [TheStreet]
Wall Street's worst week since March sent the Dow Jones Industrial Average down more than 1,800 points by the close of trading Friday, hiving 6.5% from the benchmark amid a record rise in coronavirus infections, as well as a surge in new hospitalizations, that threatens to accelerate further in the coming months…. Still, with U.S. corporate earnings showing solid improvement over the course of the third-quarter reporting season, and investors looking to bargain hunt following last week's sell-off, stocks are set to open firmly higher Monday, with contracts tied to the Dow indicating a 390 point opening bell gain.
The Only Consensus on Wall Street Is Tuesday's Election Will Be Felt for Years to Come [WSJ]
Roughly 6 in 10 investors with at least $1 million in investible assets already have made changes to their portfolios ahead of the elections—with many increasing the share of cash they have on hand or shifting money from one sector to another, UBS found in a survey. And more than half of investors say they anticipate making additional changes to their portfolios depending on who wins Tuesday's elections…. What matters most is "not who wins the White House. It's who wins the Senate," said Richard Bernstein, chief executive and chief investment officer of Richard Bernstein Advisors…. Most long-term investors see trying to game election night itself as a losing proposition. The market will adjust, whether a blue wave results in massive stimulus and a tax increase, a divided Congress results in more of the status quo or something else altogether follows the elections….
The Quiet Architect of Biden's Plan to Rescue the Economy [NYT]
[Ben] Harris has helped wrap Mr. Biden's unabashedly liberal agenda in a blanket of technocracy, assembling more than 500 detailed recommendations. In discussions with supporters and skeptics across a wide spectrum of ideology and backgrounds, Mr. Harris has helped burnish the perception that Mr. Biden is responsive to others' concerns about his plans…. "Ben is persuaded by evidence. He can hear and listen….."/Mr. Harris, in conversations with business leaders, explains the details of Mr. Biden's proposals to make the case that the candidate would help corporate America by making the economy more productive.
Steve Cohen's Mets purchase approved by MLB and de Blasio [N.Y. Post]
The 64-year-old Cohen received 26 of 30 votes from MLB owners, approving his $2.4 billion purchase of the team…. Shortly after, Mayor Bill de Blasio signed off on the deal, clearing the final hurdle for Cohen…. Cohen's first act was to announce his intention to donate $17.5 million to New York City small businesses and to pledge a dramatic increase in giving to the Mets Foundation in coming years. He also said he will reinstitute all pre-pandemic salaries for Mets employees….
"All I plead is that the new owner treats players and personnel in the organization like people and less like expendable commodities," Mets right-hander Noah Syndergaard told The Post. "That being said, I couldn't be more excited having the real life Bobby Axelrod leading the charge."
Bitcoin Is Back Trading Near Three-Year Highs [WSJ]
The price of the digital currency has surged about 90% in 2020 and traded as high as $13,848 on Tuesday, according to CoinDesk. That is the highest level since January 2018, when bitcoin was coming down from its record high of $19,783 set in the previous month…. Options activity is increasing, too. In late 2019, for example, the number of bitcoin futures contracts traded on the Bakkt platform averaged about 1,300 a day. By September, that average had grown to 8,700.
Do Dunkin' and Arby's Go Together? Private Equity Group Bets $11 Billion They Do [DealBook]
Buying Dunkin' will more than double Inspire's footprint, adding 12,700 Dunkin' and 7,900 Baskin-Robbins outlets, which are all franchised. Inspire is paying a steep price: a 20 percent premium to Dunkin's share price in the days before The New York Times first reported the talks….
"They're not getting people on their way to work, but they are getting people that are sick of making coffee at home," said Adam Werner, who works in the restaurants, leisure and hospitality practice at AlixPartners, a consulting firm. Happy to be out of the house, those people might also be enticed to "pick up a couple of doughnuts for kids that are home-schooling," he added.
Friendly's to sell restaurant locations, file for bankruptcy [MassLive]
There are 130 franchised and corporate-owned Friendly's restaurant locations. Nearly all are expected to remain open during the sale, the company said. Additionally, the company said it "has sufficient cash on-hand to continue operations, meet its obligations to employees, franchisees and vendors, and ensure a seamless transition." Amici is expected to retain staff at the corporate-owned locations…. Over the past decade, more than 300 Friendly's restaurant locations have closed.