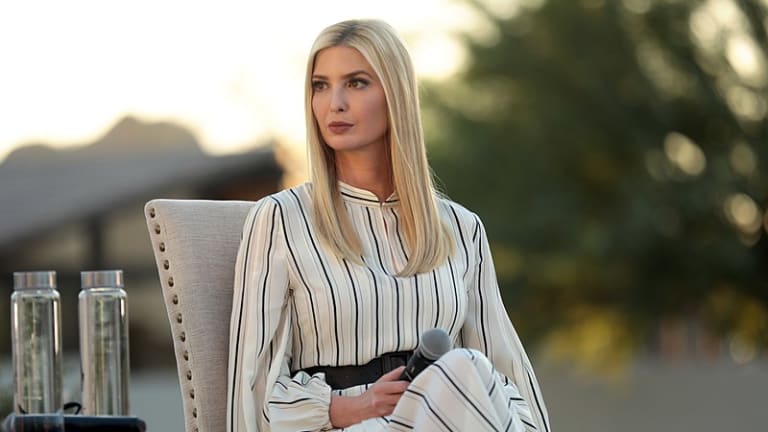 Opening Bell: 11.20.20
Izzy Englander will have your money for five years or not at all; a parting gift from Jay Clayton; a subpoena for Ivanka; and more!
Englander's Millennium Is Returning $8 Billion to Investors [Bloomberg]
The money will come from a share class that can be redeemed in full after a year, people with knowledge of the matter said…. At the same time, Millennium is raising as much as $6 billion for a new longer-term share class. The cap for fundraising, which ends Jan. 1, previously had been $4.5 billion, according to the people….
Under the newest share class, Millennium has three years to call the pledged capital from investors. Once that happens, clients will be able to withdraw only 5% of their money each quarter, meaning it would take them five years to cash out completely.
SEC Overhauls Certain Disclosure Requirements for Companies [WSJ]
Companies no longer have to provide the previous five years of selected annual financial data to the SEC. Companies no longer need to disclose their contractual obligations related to leases, purchases and other liabilities in the form of a table.
The SEC's change also does away with an obligation for companies to carve out a separate section in their disclosures to discuss off-balance sheet arrangements that have or are likely going to have an impact on their financial position. Companies now must discuss off-balance sheet items in the context of managing the overall business, instead of in a separate portion.
Butterfly Network to list via $1.5 billion merger with Larry Robbins-backed SPAC [Reuters]
Butterfly Network, which was founded in 2011 and works to enable universal access to superior medical imaging, has raised more than $400 million from investors, including Baillie Gifford, The Bill and Melinda Gates Foundation and Fosun Industrial Co.
Two Fed Officials Voice Concern on Economy as Virus Cases Surge [WSJ]
Over the horizon, 2021 is going to be a very strong year with [gross domestic product] rising probably 3½ percent or greater, although a lot of that growth will be in the back half of the year," [Dallas Fed President Robert] Kaplan said in the television interview. But the challenge, he said, "is getting through the next six months" with virus cases rising and a vaccine still not widely available….
"The fact that we don't have a fiscal package is very concerning," [Cleveland Fed President Loretta Mester] said. "With the disparate impact of this pandemic, that's where fiscal policy plays a role, because fiscal policy can be really targeted to households and small businesses that really need the aid." She added that states and local governments, which are on the front lines of the crisis, also need help.
Trump Tax Write-Offs Are Ensnared in 2 New York Fraud Investigations [NYT]
The subpoenas were focused on fees paid to the firm on [Ivanka Trump's] disclosures, TTT Consulting L.L.C., and represented just a portion of the $26 million, according to a person with knowledge of the matter. The name of the firm appears to be a reference to Ms. Trump and other members of her family.
Ms. Trump was an executive officer of the Trump companies that made the payments, meaning she appears to have been treated as a consultant while also working for the company. While companies can deduct professional fees, the Internal Revenue Service requires that consulting arrangements be market-based and reasonable, as well as "ordinary and necessary" to running a business.
At Wharton, a New Leader Confronts the Culture Wars [NYT]
The conversations in the classrooms are changing because the students are asking for it. Their expectation is that that's in our syllabus. We're going to have coursework and reading material and discussions on corporate social responsibility. We have to. If we want to continue to be an attractive choice for business school students, then our curriculum has to reflect what they're asking for as a part of their business school experience….
Does the M.B.A. still matter?
I'm the dean of the business school, so yes, the M.B.A. still matters.
New Mets Owner Steve Cohen Suggests Turning 'Bobby Bonilla Day' Into a Big Spectacle [SI]
When the Mets released Bonilla after a disappointing 1999 season, [they deferred] the $5.9 million payment until 2011, with an 8% interest rate, and have the team pay down the balance in annual installments of $1.19 million until 2035, a total of $29.8 million…. Cohen is willing to have a little fun with the Bonilla situation. Replying to a fan on Twitter, Cohen suggested turning "Bobby Bonilla Day" into an actual ballpark event. He could get an oversized novelty check like a lottery winner and take a lap around the stadium.