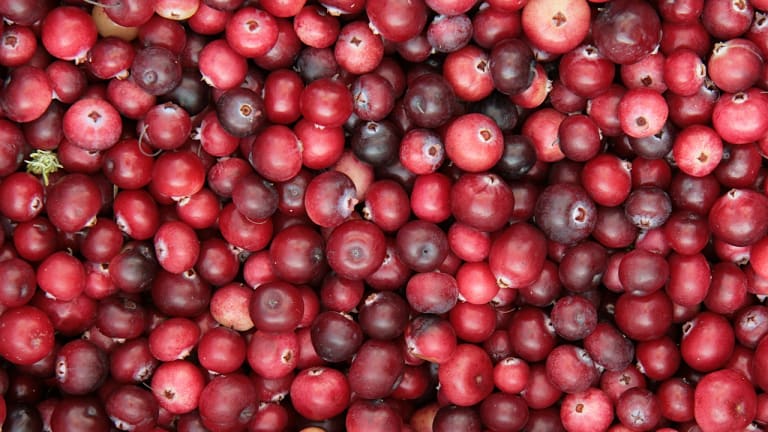 Opening Bell: 11.23.20
Stocks like shots; Mnuchin's mess; Ack wakes up; need some cranberries? and more!
Stock Futures Advance on Vaccine Results [WSJ]
The University of Oxford and AstraZeneca said their vaccine was found to be as much as 90% effective in preventing infections without serious side effects in a large trial. The results added to optimism among investors that the deployment of effective vaccines can help bring coronavirus under control next year, allowing beaten-down sectors of the economy to recover…. "There's a growing prospect of a significant normalization of economic activity in the second half of next year," said Mr. O'Connor. Still, he added that much of the vaccine optimism was already baked into stock prices, and thinks the current surge of coronavirus is likely to weigh on economic growth in the U.S. in the coming months.
Goldman's basket tracking hedge funds is on track for its best return ever — Here's what's in it [CNBC Pro]
The so-called hedge fund "very important position" basket contains the 50 stocks that appear most often on the top 10 holdings of fundamentally-driven hedge funds…. The portfolio is up 32% year to date, compared to a 11% gain for the S&P 500.
Biden Team Faults Mnuchin for Letting Fed Aid Programs Lapse [WSJ]
"The Treasury Department's attempt to prematurely end support that could be used for small businesses across the country when they are facing the prospect of new shutdowns is deeply irresponsible," said Kate Bedingfield, a Biden spokeswoman, in a statement Friday…. "If the letter is a negotiating ploy to add urgency to lame-duck negotiations, the pandemic's roar through the upper U.S. suggests artificial urgency isn't needed," said Jim Vogel, an interest-rate strategist at FHN Financial.
Ackman Hires First Woman for Investment Team [II]
It has taken 16 years, but the New York hedge fund manager is finally hiring a woman to join his firm's coveted investment team, which already boasts immigrants and people of color.
Banks Give Black-Owned Businesses Advantage on Supply-Chain Finance Terms [WSJ]
Citigroup Inc., JPMorgan Chase & Co. and Bank of America Corp. say they will lower charges to Black- and other minority-owned companies in supply-chain finance programs…. "You have the effect of being able to support Black-owned businesses that are already in the marketplace," Ms. Pakcan said. "If growth opportunities have not been at par with others, if they have been disadvantaged in other ways, we are now giving them an extra advantage."
Bitcoin Trades Again Near Record, Driven by New Group of Buyers [WSJ]
The digital currency traded as high as $18,965 on Friday, according to CoinDesk, about 4% below its all-time high of $19,783 set in December 2017. It has surged more than 50% in the past month alone…. With hedge funds and other professionals also buying, supply will become even more constrained, according to Pantera Capital's Mr. Morehead. "The only way supply and demand equilibrates is at a higher price," he said.
Ghosn's Arrests Called 'Extrajudicial Abuse' by UN Panel [Bloomberg]
The decision to arrest Ghosn four times in a row so as to extend his detention was "fundamentally unfair," the United Nations Human Rights Council's Working Group on Arbitrary Detention said in a report Monday posted on its website. The panel said that it would refer the case to the UN's rapporteur on torture, cruel and other inhuman or degrading treatment…. To be sure, the UN panel said its conclusions on his detention weren't a comment on his escape from Japan and "should not be construed as condoning or offering any justification for such a departure."
A German Island Says Enough With All the Cranberries [WSJ]
Late this summer, island environmentalists realized that cranberries were spreading more aggressively than they had assumed. They are now working on a plan to completely eliminate the alien species, which involves bringing in more volunteer crews and removing the cranberries with excavators. Meanwhile, some of the volunteers are wondering what to do with those berries…. After his first haul in Sylt, Mr. Schaper, the conservationist, looked online for recipes, eventually settling on one called "cranberry cookies from the USA." His family approved.