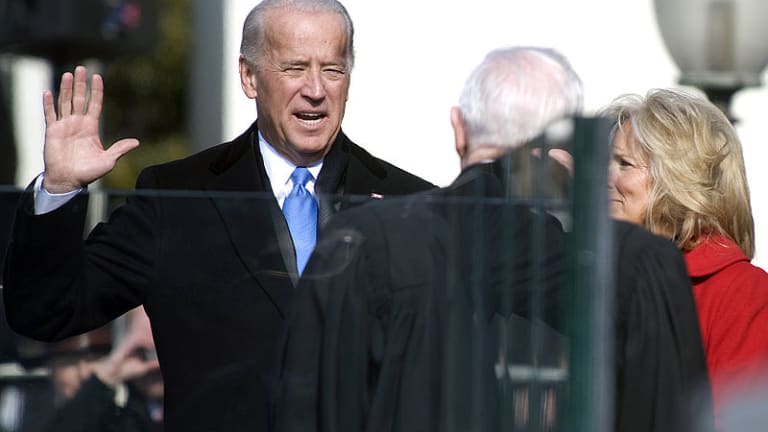 Opening Bell: 11.24.20
Ascertaining ascertainment; everyone wants to be a bank; e-mails from Uncle Jeff; and more!
Dow futures rise 300 points as Trump administration begins transition [CNBC]
The move higher in futures came after General Services Administration chief Emily Murphy told President-elect Joe Biden that the Trump administration is making federal resources available for his transition into office…. Major averages hit their session highs after news broke that Joe Biden will nominate former Federal Reserve Chair Janet Yellen to be Treasury Secretary. Many view Yellen as a market-friendly pick considering that she oversaw a long economic expansion with historically low-interest rates and she's likely to push for further fiscal stimulus.
No-deal Brexit to cost more than Covid, Bank of England governor says [Guardian]
Speaking to MPs on the Commons Treasury committee, he said the fallout from the pandemic and the second national lockdown in England was having a much bigger short-term impact on the economy. However, "the long-term effects, I think, would be larger than the long-term effects of Covid. But … it would be better to have a trade deal, yes, no question about it…."
Over the weekend, the chancellor, Rishi Sunak, said that Britain should not accept a deal with the EU at any price, insisting that Covid-19 posed a much greater threat to the economy than a no-deal scenario. Sunak said a deal was preferable but that the UK would "prosper in any eventuality".
Bank Applications Get a Coronavirus Boost [WSJ]
Ten companies filed applications for a new national bank charter in the fiscal year through Sept. 30, according to the Office of the Comptroller of the Currency. That is the most in a single fiscal year since 2010…. The costs of opening a new bank haven't changed much, and the Federal Reserve has cut interest rates to near-zero yet again. But the coronavirus crisis and the market gyrations it caused have shown the benefits of a banking license—and the low-cost deposits that come with it.
Germany's DAX Index Changes Rules After Wirecard Collapse [WSJ]
Deutsche Börse AG, which owns the DAX-30 index, said Tuesday all potential members would have to achieve a measure of positive operating profit—known as earnings before interest, tax, depreciation and amortization— for two full years before joining. The index, which represents around $1.2 trillion in market value, will also be expanded from 30 to 40 members.
In August, Deutsche Börse made it easier to kick constituents out of the index. Wirecard, which went into the German equivalent of bankruptcy in June, languished in the index for more than a month before its expulsion. The formerly highflying payments group was the first member of the prestigious index to collapse into insolvency.
U.S. Found Not Liable for Puerto Rico Bond Losses [WSJ]
Judge Hertling's ruling dismissed a lawsuit filed by Oaktree Capital Management LP and other bondholders accusing the U.S. government of illegally taking their property….
In 2017… Puerto Rico, acting on instructions from the [federally-appointed oversight] board, liquidated the assets in the retirement system and redirected employer contributions to the territorial government's general fund, out of the reach of bondholders.
Bondholders alleged that because the board was acting based on the sovereign authority of the U.S., they had a right to compensation from the federal government.
Epstein prosecutors ask hedge-fund billionaire Glenn Dubin to hand over any docs showing communication between his three kids and the pedophile financier - who wanted to marry his 19-year-old daughter [Daily Mail]
They were so close that Epstein told associates in 2014 that if he was ever to get married, it would have been to the couple's daughter Celina, who was 19 years old at the time and called him 'Uncle Jeff….' Epstein said he wanted Celina to inherit some of his reputed $500 million fortune, including his private island, and marriage would help avoid inheritance taxes….
The subpoena states that it is requesting any documents related to Dubin and Epstein from January 1, 1998 to the present.
It also asks for 'all Documents and Communications regarding a Swedish female traveling with or employed by Jeffrey Epstein or regarding transportation You provided or arranged for her,' as well as any papers that regard the departure of Rinaldo and Debra Rizzo.