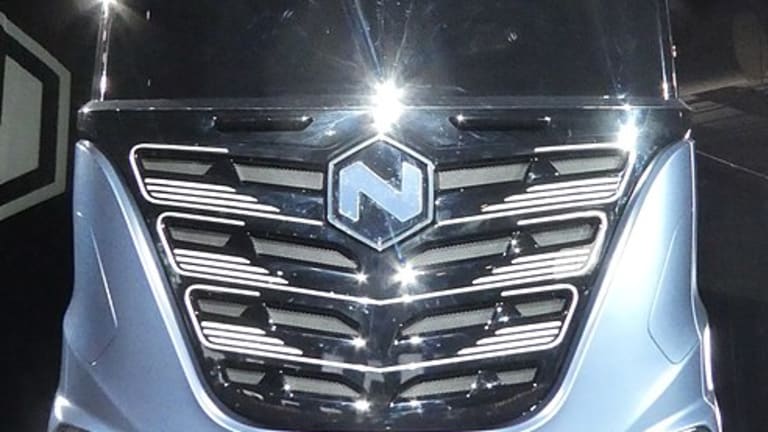 Opening Bell: 11.30.20
Big deals; a new Chinese Exclusion Act; GM has second thoughts; the ultimate rebellion; and more!
S&P Global Agrees to Buy IHS Markit for About $44 Billion [WSJ]
The all-stock deal is the largest of the year…. IHS Markit, formed in 2016 by the merger of two smaller players, tracks millions of data points in financial markets. It owns software that big Wall Street banks use to underwrite corporate stock and bond offerings, and tracks transportation and energy data, the latter of which could pair with S&P's commodities business, Platts.
Airbnb, DoorDash Aim for Higher-Than-Expected Valuations Ahead of Debuts [WSJ]
Airbnb is planning to target a range of around $30 billion to $33 billion—using a fully diluted share count—when the home-rental startup kicks off its investor roadshow Tuesday, according to people familiar with the matter. That is greater than $30 billion people close to the offering had expected.
DoorDash, meanwhile, plans to target a range of around $25 billion to $28 billion on a fully diluted basis…. That is greater than the $25 billion people close to the offering had expected. DoorDash's roadshow is expected to begin Monday.
Biden expected to name Neera Tanden, Cecilia Rouse to economic team [NBC News]
He also is expected to nominate Adewale "Wally" Adeyemo to be deputy Treasury secretary alongside Janet Yellen, NBC News has learned…. The anticipated appointments come on the same day that Biden and Vice President-elect Kamala Harris announced their all-female communications team.
House to consider measure next week that could banish Chinese stocks from U.S. that don't comply with audit rules [MarketWatch]
Companies such as Alibaba Group Holding Ltd. would be faced with making the transition to undergoing an annual audit reviewed by American regulators within three years or be kicked off the New York Stock Exchange or Nasdaq Stock Market. The bipartisan legislation, which requires a two-thirds majority for passage, unanimously passed the Senate in May.
Tokyo Stock Exchange CEO resigns over system failure [Reuters]
[Koichiro] Miyahara appears to be the first CEO to resign following a run of outages at major exchanges in Australia, Europe and New Zealand this year. Japan's financial regulator ordered the TSE and Japan Exchange Group to improve practices at the bourse…. "The all-day trading halt at the Tokyo bourse significantly undermines investors' trust," the Financial Services Agency said in a statement, saying the exchange needed to clarify where responsibility lay.
Nikola shares slide after GM gives up equity stake in smaller reworked, deal that abandons plans to build electric pickup [CNBC]
General Motors is forgoing a potential 11% equity stake in Nikola and dropping plans to build the electric truck maker's pickup, the Badger, in a smaller, reworked deal, the companies announced Monday…. Shares of Nikola were down about 14% in pre-market trading Monday.
Hedge fund billionaire Dalio to open office in Singapore [Reuters]
Dalio has been building relationships in Singapore and China for the past three decades and he and his family believe it is "high time" they have a physical presence there, a statement from the Dalio Family Office said on Friday…. Singapore has long attracted investors from China and Southeast Asian countries by offering tax incentives and fast-tracking super-rich individuals for permanent residency.
The Rich Kids Who Want to Tear Down Capitalism [NYT]
"I want to build a world where someone like me, a young person who controls tens of millions of dollars, is impossible," he said…./"My money is mostly stocks, which means it comes from underpaying and undervaluing working-class people, and that's impossible to disconnect from the economic legacies of Indigenous genocide and slavery," Ms. Gelman said. "Once I realized that, I couldn't imagine doing anything with my wealth besides redistribute it to these communities."