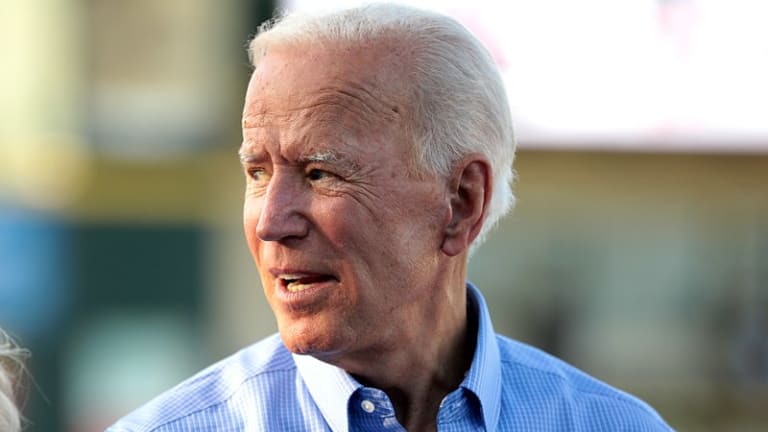 Indecision Bell: 11.4.20
No matter what, stocks go up.
Stocks Rise Sharply After Biden Gains Swing-State Votes [WSJ]
"It flipped when it seemed like Biden was going to win," said Priya Misra, head of global rates strategy at TD Securities. "Maybe the stock market cares more about the presidency and is thinking that if it's Biden at least we get a resolution."
Investors may be overlooking the risk to the economy posed by a divided government, Ms. Misra added, saying that if the Republicans retain the Senate it will make it harder to juice the economy with more stimulus.
Famed investor Mike Novogratz expects a Biden victory and a Republican-controlled Senate to boost tech stocks and Bitcoin [BI]
"Stocks are gonna do well," the former hedge-fund manager continued. "People are gonna feel really comfortable" about the nation's apparent rejection of far-left politicians, he added…. Novogratz, a vocal Bitcoin bull, also suggested a conservative Senate and less fiscal stimulus would be good for cryptocurrencies. "Less fiscal, more Fed, good for crypto," he said.
Uber and Lyft expected to prevail in California ballot measure exempting them from state labor law [CNBC]
The proposition has significant implications for DoorDash and Instacart, both of which are reportedly preparing to go public. Like Uber and Lyft, these companies also rely heavily on gig workers for their delivery services. Without the passage of Prop 22, the companies would likely have had to worry about bigger expenses to hire workers as employees.
Tommy Tuberville wins election to the U.S. Senate, defeating Doug Jones [Montgomery Advertiser]
Jones outspent Tuberville 4-to-1 and highlighted Tuberville's involvement in a hedge fund that went bad, in which Tuberville's partner went to prison (Tuberville was not charged) and the former coach reached a settlement with investors in 2013…. In the end, though, those arguments did little to break the Republican tilt of the state. Tuberville attacked Jones' support for abortion rights and his vote against confirming Amy Coney Barrett.
SEC awards $28 million to whistleblower in latest blockbuster payment [BI]
The unidentified whistleblower reported information that prompted an internal investigation at a company, according to a Tuesday press release. The tipster also identified a key witness and provided testimony, in turn saving staff time and resources at the agency, the SEC said…. The agency awarded more than $150 million across four whistleblowers in October alone for their help in scoping out wrongdoing….
International M.B.A. Students Look for Alternatives to U.S. [WSJ]
International M.B.A. programs, especially those in Europe and Canada, are seeing an increase in interest from prospective students who want to stay closer to home and from students in Asia and Latin America increasingly turned off to studying in the U.S. The Imperial College Business School in London, for instance, said international applications for its September class jumped 55%.... "We are seeing candidates who would have traditionally looked at Ivy League schools in the U.S. in the past," said Teresa Pires, associate director of recruitment and admissions for the M.B.A. program of Queen's University's Smith School of Business in Kingston, Ontario, Canada. "Because it may be harder to stay in the U.S., securing permanent residency, job security, they just feel like it's a safer bet here."