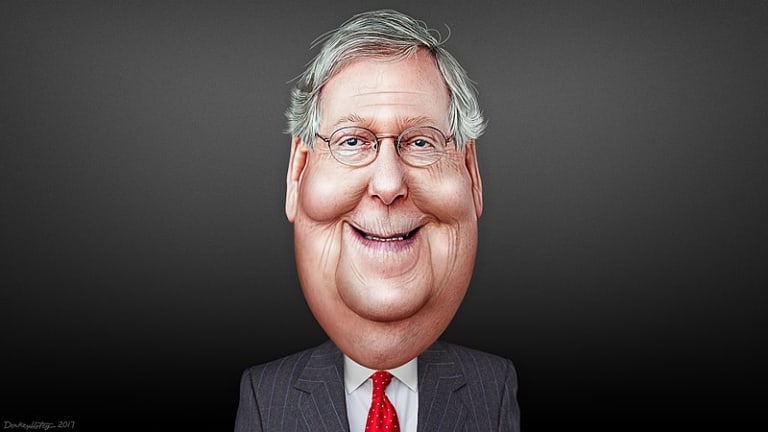 Opening Bell: 11.5.20
Wall Street decides it's OK with what it said would be a nightmare; TikTok still ticking; of Ant and Alibaba; and more!
Wall Street got the election wrong. Stocks are still rising [CNN Business]
"What you are getting is a sense that you're not going to have extreme disruption in the wake of the results," Paul Donovan, chief economist at UBS Global Wealth Management, told me….
"The status so far: unclear on the next president but fairly clear that he'll face Congressional resistance on anything transformational, whether on the budgetary or regulatory front," John Normand, JPMorgan's head of cross-asset strategy, said in a note to clients. "That is great news for those who think that government inaction is generally good for asset prices over the medium term."
McConnell Says Congress Should Pass Economic Relief Bill This Year [WSJ]
Mr. McConnell said he would support including more funding for schools, hospitals and a popular small-business loan program, but not a more sweeping proposal that Democrats have sought. He also noted that Congress will have to move to keep the government running before its current funding expires on Dec. 11…. "If Republicans weren't willing to spend more than $1 trillion even in the heat of a re-election battle, where it could benefit President Trump, I see almost no chance they would support a trillion-dollar plan after the election or next year, when there's less political heat," said Brian Riedl, a senior fellow at the right-leaning Manhattan Institute for Policy Research.
For some Ant investors, outrage that regulatory risks weren't flagged better [Reuters]
"There was no mention of microlending regulation tightening, that (was) not a conversation that was had," one hedge fund manager in Hong Kong said of the roadshow.
"I don't think (investors) thought it was an issue until the there was a last minute discussion paper from the regulators," he added….
Fund managers also expressed annoyance that Ant founder Jack Ma publicly criticised financial regulations as stifling innovation last month - a tactless move that many observers believe pushed regulators to suddenly ambush the Hong Kong and Shanghai dual listing.
TikTok Shutdown Argued Before Federal Judge [WSJ]
Lawyers for TikTok urged the judge Wednesday to find the broader Nov. 12 ban a likely overreach as well because it would have the effect of shutting down personal communications and informational materials on the app in the name of protecting U.S. data…. "The whole purpose [of the U.S. ban] is to destroy the TikTok app, to shut it down," said TikTok lawyer John Hall. "That is the way in which the government seeks to protect data, to stop misinformation—to just stop people from using the app."
SocGen delivers big beat and swings back to profit in third quarter [CNBC]
"There is a strong rebound and a confirmation of our capability to rebound in this still difficult environment," Séverin Cabannes, deputy CEO at Societe Generale, told CNBC's "Squawk Box Europe."
"We've demonstrated that in this market normalization condition, we are able to generate significant revenue and profitability," he added.
Alibaba Earnings Fell in Latest Quarter on One-Time Gain a Year Ago [WSJ]
Alibaba, China's most valuable technology company, posted net income attributable to ordinary shareholders of 28.8 billion yuan, equivalent to $4.2 billion, for the fiscal second quarter, compared with 72.5 billion yuan in the year-ago period. Excluding this one-time gain, net income would have grown 44% from a year earlier to 47.1 billion yuan.... The company said it recorded a significant one-time gain after it took an equity increase in financial affiliate Ant Group Co. last September. Then, Alibaba received a one-off gain of 69.2 billion yuan after taking an equity stake of 33% in Ant.