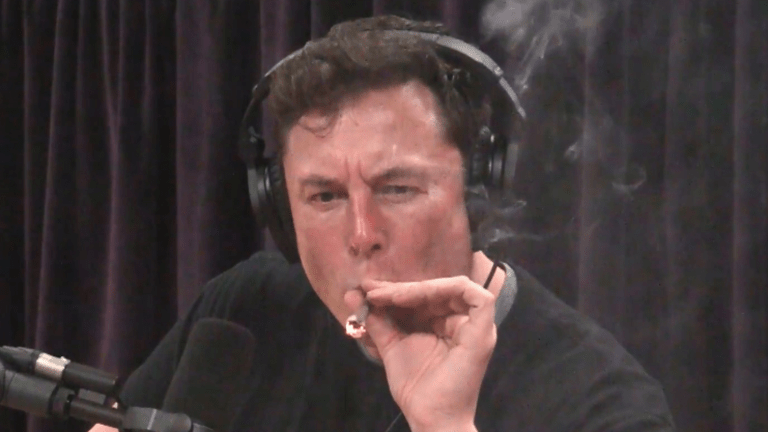 Elon Musk Unveils Much-Delayed, Overpriced Product
Nope, it's not a Cybertruck with an actual unbreakable windshield.
Here's a thing Elon Musk should definitely be spending his time on.
Tesla launched its own line of "Tesla Tequila" on Thursday, making good on the CEO's promise for the company to start selling its own brand of liquor.

The drink, which retails for $250 on Tesla's website, comes in a lightning-shaped bottle and is produced by Nosotros Tequila, a spirits brand in Southern California….

The project has been in the making for years.
This latest news of Musk's time well spent certainly has David Einhorn excited.
"Market behavior like this is emblematic of the mania surrounding a small universe of story and other tech stocks," he said on the call…. "It is our view that we are now in the early stages of the bubble popping," Einhorn said on the earnings call this week.
Of course, Elon can't hear him: He's passed out after a night of celebrating with Teslaquila and some other substances.
Supplies of the product quickly sold out on Thursday, even as orders were limited to two bottles each and only made available to customers in certain US states…. Tesla shares have been on a tear this year, shooting up more than 420%.
Tesla just rolled out its own tequila. It's already sold out [CNN Business]
David Einhorn calls out Tesla 'mania,' teases new short positions, and say the tech bubble is already popping [BI]