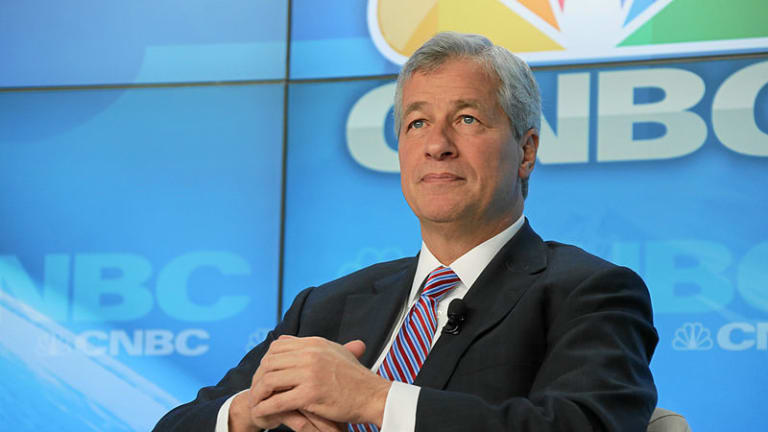 Holiday Bell: 12.28.20
Stimulus signed; Boris' non-existent blueprint; more bad news for Marianne Lake; bitcoin bull begs Biden's indulgence; judge tries restraining Bill Gross; and more!
US stocks hit new high after Trump agrees $900bn stimulus [FT]
Wall Street's S&P 500 index climbed 1 per cent in afternoon trading, surpassing a previous peak it hit earlier in December. The Nasdaq Composite advanced 0.9 per cent…. Mr Trump had shocked many lawmakers last week when he rejected the $2.3tn legislation, which in addition to the stimulus measures also included funding to keep the US government open up to the end of September and avoid a shutdown that was set to start after midnight on Monday….
"The new path implies meaningfully higher levels of output in all four quarters and lifts 2021 annual growth to 5.8 per cent," Goldman said.
Boris Johnson's Post-Brexit Plan for Britain Remains a Puzzle [WSJ]
He has so far promised Britons more regulation, not less, with ambitious plans to raise the minimum wage and curb greenhouse-gas emissions. He has promised more state spending, not less, in order to "level up" an economy he says is too dependent on London and southern England….
If Mr. Johnson doesn't want another Thatcher-style economic revolution, what does he want to do with Britain's freedom from Brussels?
JPMorgan's Jamie Dimon and His Brush With Death: 'You Don't Have Time for an Ambulance' [WSJ]
Mr. Dimon was clinging to life, surgeons perched above his chest repairing a gash in the artery that delivers blood from the heart to the rest of the body.
"I knew I might not make it," Mr. Dimon told The Wall Street Journal in his first interview about the aortic tear…. "I felt it," Mr. Dimon said. "I thought I heard it…."
In surgery, the doctor said, they would have a brief window to implant a tube and rebuild his aorta. At any moment, the whole thing could rupture. If that happened, there would be no way to save him….
As doctors patched up Mr. Dimon during seven hours of surgery, the board of directors held a vote to implement what they called the "Jamie got hit by a bus" plan—the bank's emergency succession protocol….
Mr. Dimon's doctors aren't sure why his aorta burst. Old lab results didn't reveal missed signs or evidence of an aneurysm that could have caused the rupture. One doctor wondered if they had missed spikes in his blood pressure that had weakened his aorta. His surgeon chalked it up to a freak accident, and regular checkups have shown no lasting damage…. One thing he says he is sure of: He is too busy to think about retiring.
Alibaba Shares Tumble Again After Beijing Tightens Screws on Ant Group [WSJ]
China's central bank released a harshly worded statement Sunday criticizing Ant's business practices and instructing the financial-technology giant to shift its focus back to its mainstay—and less lucrative—digital-payments business.
The declines extended a stock selloff on Christmas Eve, taking Alibaba's market capitalization down to $586 billion. Just two months earlier, it had hit a record of nearly $859 billion on expectations that Alibaba would profit handsomely from Ant's public listing.
U.S. SEC's Peirce congratulates Roisman as next agency acting head [Reuters]
[Elad] Roisman, who has been a commissioner since 2018, would run the agency which oversees public companies, brokers, Wall Street banks, and investment funds, until President-elect Joe Biden announces a new chair after his administration takes over on January 20…. A formal White House decision to appoint Roisman as acting chair would break with protocol. Typically, the longer-serving party commissioner, in this case [Hester] Peirce, steps up.
SEC accuses 23-year-old crypto hedge fund founder of fraud [Reuters]
Stefan Qin, founder of Virgil Capital, allegedly fabricated records, failed to redeem $3.5 million in investments and sought to withdraw $1.7 million in investor funds to pay off Chinese loan sharks, the SEC said in the lawsuit filed on Tuesday.
Crypto investor Novogratz hopes for 'open-minded' regulators in Biden administration [CNBC]
"It's kind of endemic of the Trump administration trying to jam in legislation, and quite frankly there are a lot of unintended consequences," he said. "This is anti-dollar ... and it's anti-innovation. It's going to push a lot of the cool stuff that's happening in crypto offshore…."
"Lots of these crypto companies both onshore and offshore are willing to push regulation and build great innovation," he said. "I would love an administration, I would love a regulatory framework that embraces that, not fights that."
Mayor de Blasio donor Jona Rechnitz slams judge for alleged conflict of interest [N.Y. Daily News]
"The Court could – and certainly an objective, disinterested observer would question whether it did – entertain a bias against Mr. Rechnitz for having involved the Court's 'son' in a bribery scheme," Rechnitz attorney Michael Tremonte wrote….
"The question is whether this Court, based on its close, quasi-familial relationship with Kaplan, could fairly evaluate the arguments Mr. Rechnitz made regarding his culpability... There is substantial reason to doubt that it could," Tremonte wrote.
'Bond King' Bill Gross slapped with restraining order [N.Y. Post]
A California judge ordered the billionaire "Bond King" Wednesday to stop tormenting his techie neighbor by blasting the "Gilligan's Island" theme song on a mind-numbing loop./Orange County Superior Court Judge Kimberly Knill said there was "clear and convincing evidence" that Gross and his partner, Amy Schwartz, blared that and other tunes to harass neighbor Mark Towfiq in retaliation for a complaint he filed about a sculpture outside Gross' oceanfront mansion….
In one July 31 message, Gross wrote, "Peace on all fronts or we'll just have nightly concerts big boy." A couple months later, on Oct. 10, he asked Towfiq, "Have you dropped the art complaint to the city?"
"Taken together … [Gross' texts] are strong evidence nightly concerts were planned by Gross in some sort of retaliation because of his dissatisfaction with Towfiq, for whatever reason," Knill said.