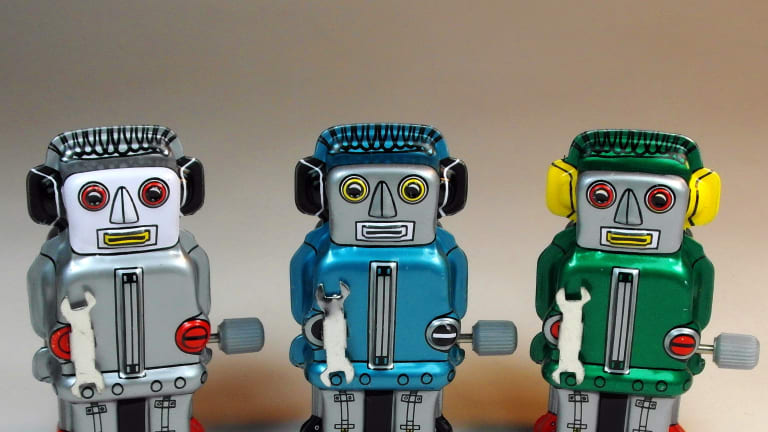 Holiday Bell: 12.30.20
Humans power piddling hedge fund returns; Dan Loeb keeps busy right 'til the ball drops; Congress set to shatter SEC's Supreme shackles; and more!
Human-Run Hedge Funds Trounce Quants in Covid Year [Bloomberg]
The dizzying gyrations of the pandemic-stricken year humbled even the most sophisticated of quants -- notably behemoths Renaissance Technologies and Two Sigma -- whose trading models were thrown off by swings their computers had never seen before…. Many of the top-performing stock-pickers were helped by their investments in tech and private startups, allowing them to easily double the S&P 500 Total Return Index's 14% gain through November. They included Coatue Management, Tiger Global Management and D1 Capital Partners, whose bets soared along with the Nasdaq and a sizzling market for initial public offerings…. Caxton Associates… jumped 36% through November.
Hedge funds had their best month since 2009. They're still not keeping up with the stock market [MarketWatch]
Data from hedge fund tracker Eurekahedge released Tuesday shows that globally, hedge funds of all strategies returned 4.49% in November. That was the best monthly showing since May 2009, when they returned 5.0%.... The broad U.S. equity market, the S&P 500, returned 11% during the month…. For the year to date, hedge funds are also lagging the broader market. They are up 8.17% in 2020 through the end of November, compared to a 14% return in that period for the S&P 500. A bet on technology stocks did even better: the Nasdaq Composite returned 37.1% in that timeframe.
Hedge fund Third Point urges Intel to explore deal options [Reuters]
Intel's most urgent task was addressing its "human capital management issue," as many of its talented chip designers have fled, "demoralized by the status quo," Loeb wrote in the letter…. Loeb asked Intel to retain an investment adviser to evaluate strategic alternatives, including whether it should remain an integrated device manufacturer and the potential divestment of failed acquisitions, according to the letter. Third Point believes that Intel should consider separating its chip design from its semiconductor fabrication plant manufacturing operations, according to the sources.
Daniel Loeb's Third Point to raise its first VC fund [FT]
Third Point is raising its first dedicated venture capital fund, targeting as much as $300m for the vehicle, according to people briefed on the matter. Third Point is aiming to complete its first round of fundraising as soon as February…. Mr Loeb will be the sole general partner of the new fund, which will also be led by Robert Schwartz, a Silicon Valley-based managing partner who has overseen Third Point's venture investments since 2000….
Mr Loeb is perhaps best known in Silicon Valley for an activist campaign he waged against search company Yahoo, which led to several management changes including the hiring of former Google executive Marissa Mayer as chief executive.
Fed, Treasury Provide One-Week Reprieve for 'Main Street' Program After Demand Surges [WSJ]
Treasury Secretary Steven Mnuchin last month declined to grant an extension to several emergency-lending programs run by the Fed, including the Main Street Lending Program, which is designed to support lending to small and midsize businesses and nonprofits disrupted by the coronavirus pandemic.
As a result, the program stopped accepting loans after Dec. 14, but it witnessed a flood of loan submissions leading up to that deadline, some of which are still being processed.
Defense Bill Proposes to Expand SEC's Authority in Seeking Disgorgement [WSJ]
A provision of the National Defense Authorization Act would allow the securities-markets regulator to seek—and for federal courts or administrative law judges to grant—the recovery of ill-gotten gains dating as far back as 10 years in cases involving fraud-based securities law violations…. The Supreme Court in 2017 ruled that disgorgement collected by the SEC is subject to a five-year statute of limitations.
In a separate ruling this year, the court said attempted disgorgement recoveries by the SEC couldn't exceed a wrongdoer's net profits and should be done with the aim of benefiting investors who were victims of an alleged fraud…. The provision, if enacted, would allow the SEC to request higher amounts of disgorgement in cases, which could make litigation processes more aggressive and impact the calculus of settlements, Ms. Goody Guillén said. "This would change the dynamics of enforcement cases," she said.
How NYSE's Top Salesman Fought for IPOs in 2020 [WSJ]
"While I had always dreamed of the opportunity to spend an extended period of time in northern Michigan, I didn't imagine that it would involve about 15 hours a day of videoconferences," [John] Tuttle said in an interview…. Mr. Tuttle spent much of his time telling prospective issuers that the NYSE was more than just its building on 11 Wall Street. In the end, the floor closure had less impact on the exchange's IPO business than some observers initially feared, he said….
"He was calling at a time when it didn't seem super-obvious for any company to be going public," [Palantir executive Kevin] Kawasaki said.