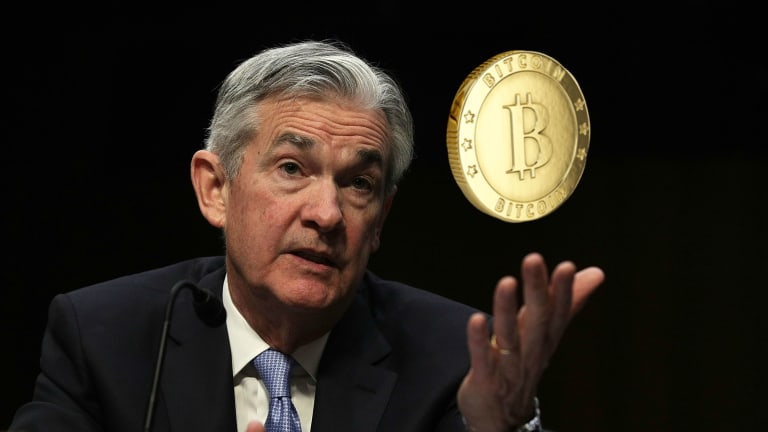 Opening Bell: 12.1.20
Libor lives on (for a while); Glenview gains; Supremes weigh in on future Sergey Aleynikovs; and more!
U.S. Banks Urged to Stop Using Libor on New Loans by End of 2021 [WSJ]
Entering into new contracts using Libor after 2021 would "create safety and soundness risks," U.S. regulators warned in a joint statement, pledging to "examine bank practices accordingly…." At the same time, U.S. officials said they welcomed a plan to offer an additional 18 months for so-called legacy contracts—the roughly $200 trillion of existing interest-rate derivatives and business loans tied to the rate—to mature before Libor fully winds down in June 2023. Previously, U.K. and U.S. policy makers have said Libor couldn't be guaranteed after 2021.
Fed chair calls the economic recovery 'extraordinarily uncertain' [CNN Business]
"As we have emphasized throughout the pandemic, the outlook for the economy is extraordinarily uncertain and will depend, in large part, on the success of efforts to keep the virus in check." Powell said in prepared remarks for his testimony on Tuesday to the US Senate Committee on Banking, Housing, and Urban Affairs. "The rise in new Covid-19 cases, both here and abroad, is concerning and could prove challenging for the next few months. A full economic recovery is unlikely until people are confident that it is safe to re-engage in a broad range of activities."
Nasdaq proposes board diversity requirement for listed companies [Nasdaq]
The new rules will require most Nasdaq-listed companies to have, or publicly explain why they do not have, at least two diverse directors, including one who self-identifies as female and one who self-identifies as either an underrepresented minority or LGBTQ+.
All companies will be expected to have one diverse director within two years of the SEC's approval of the new rule.
Larry Robbins' SPAC Is Crushing It, While His Hedge Fund Is Staging a Rebound [II]
His hedge fund, Glenview Capital Partners, surged 18.5 percent for the month, its best month since the firm was launched in 2001, cutting its loss for the year to just 2.7 percent….
Supreme Court Weighs Breadth of Computer Hacking Law [WSJ]
Under the government's legal theory, accessing Instagram on a work computer or using an employer's Zoom account to connect with relatives over Thanksgiving would potentially violate the law, Mr. Fisher said, as would lying about your weight on a dating website, because such sites prohibit the use of falsehoods to obtain information about potential mates….
"There are many government employees who are given access to all sorts of highly personal information for use in performing their jobs," Justice Samuel Alito said. "But if they use that for personal purposes to make money, protect or carry out criminal activity, to harass people they don't like, they can do enormous damage."
The same was true, he said, for private-sector employees. But Justice Alito later said the case was a difficult one because it wasn't clear how to read the law to allow the prosecution of clear abuses but not innocuous conduct.
Bitcoin surges to record above $19,800, topping 2017 high [CNBC]
The move over the weekend is the latest leg of a furious rally for the cryptocurrency, which has nearly doubled in price since early September…. Some are more confident about the staying power of the latest rally, however, as the cryptocurrency has gained buy-in from high profile investors and companies….
In addition to Bitcoin's surge, other cryptocurrencies, or altcoins, have also risen sharply in recent weeks.
The Covid Pandemic Could Cut Business Travel by 36%—Permanently [WSJ]
A look at data suggests between 19% and 36% of all air trips are likely to be lost… "Brick-and-mortar retail has been devastated by ecommerce and I think this is a parallel story,'' says Jay Sorensen, president of IdeaWorks, an airline-industry consulting firm…. About 20% of all [business travel], for example, is for intra-company meetings and training—a category that could be replaced by online sessions. Commuting by air to work totaled about 5% of all business travel in the past. Post-pandemic, that could be reduced by working remotely….
Faced with a loss of business travel, big airlines will no doubt try to raise ticket prices for leisure passengers to make up for reduced revenue. But that may be difficult. Low-cost carriers represent about 20% of U.S. airline capacity and can force airlines to match low prices. A lot of leisure travel is discretionary and if it gets too expensive, not as many people will go.