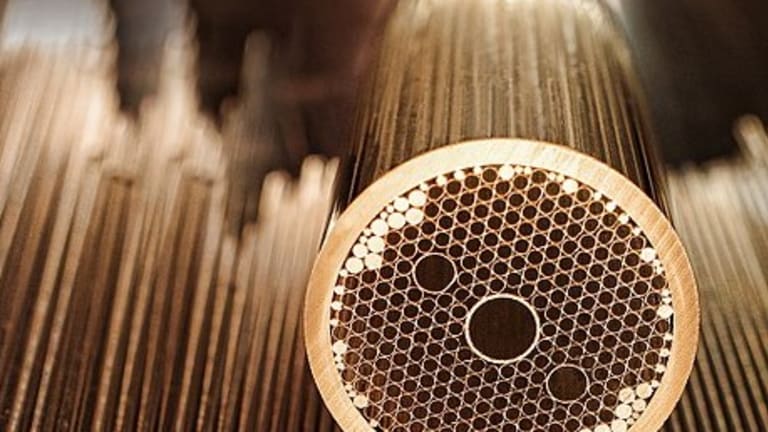 Opening Bell: 12.15.20
Well who could have seen that coming?; Buffett and Barr; Fannie and Freddie; A-Rod Inn & Suites; and more!
Airbnb and DoorDash Sink After Analysts Warn on Valuations [Bloomberg]
Airbnb's valuation is "more than stretched" when compared with other travel peers, research firm Gordon Haskett said in a note downgrading the stock to underperform from buy.
Similarly, D.A. Davidson said DoorDash's price leaves little room for performance "hiccups" over the next year. The firm cut its rating to neutral from buy. Both stocks fell at least 10% on Monday.
High-Frequency Traders Push Closer to Light Speed With Cutting-Edge Cables [WSJ]
The cable, called hollow-core fiber, is a next-generation version of the fiber-optic cable used to deliver broadband internet…. Instead of being solid, hollow-core fiber is empty inside, with dozens of parallel, air-filled channels narrower than a human hair.
Because light travels nearly 50% faster through air than glass, it takes about one-third less time to send data through hollow-core fiber than through the same length of standard fiber….
High-frequency traders use hollow-core fiber for short distances of several hundred yards at most, according to industry engineers and executives. One common use, they say, is to connect the data center housing an exchange's systems to a nearby communications tower. From there, HFT firms transmit data onward through cross-country networks of microwave antennas.
'It's an economic war' — Warren Buffett urges Congress to extend PPP for small businesses [CNBC]
Small businesses have become "collateral damage in a war that our country needed to fight," Buffett said…. "I think the country owes it to the millions of small-business people … just renew the PPP and get us to the end of the tunnel," Buffett said. "When we went into World War II, a lot of industries were shut down; everything went to the defense production. Well, we've shut down a lot of people in this particular induced recession and others are prospering."
Attorney General William Barr resigns [CNN]
Trump on Friday again told officials in a meeting he wanted to fire Barr, and over the weekend did not seem moved off his position…. The decision from the former attorney general to rebuke the President's false claims of widespread fraud in his loss to Democrat Joe Biden represented a final failure of Trump's often successful attempt to weaponize the Justice Department as a personal and potent political weapon.
Suspected Russian Hack Said to Have Gone Undetected for Months [WSJ]
As early as March of this year, customers of SolarWinds Inc., a U.S. network-management company, began unwittingly installing malicious software as part of a routine and seemingly benign update issued for a software product known as Orion…. Both the U.S. Commerce and Treasury departments had some of their systems compromised in the breach…. The Department of Homeland Security, the National Institutes of Health and the State Department were all hacked as well….
Fannie, Freddie Privatization Decisions Likely to Be Left to Biden Administration [WSJ]
"We're going to not do anything that jeopardizes taxpayers and puts them at additional risk," Mr. Mnuchin said. "We also want to be careful that we don't do anything that overnight would limit access to mortgage finance…."
Mark Calabria, the Trump-appointed regulator of the companies… wanted the government to take legal steps that the next administration would find difficult to reverse—such as a consent order—but he cannot do so without Mr. Mnuchin's approval.
A-Rod Swings for the Fences With New Hotel Real-Estate Fund [WSJ]
The former New York Yankee known as A-Rod said he is joining CGI Merchant Group in its new hotel investment fund, which the firm launched this month. The venture aims to raise $650 million to acquire and develop properties in partnership with Hilton Worldwide Holdings Inc. brands…. "We believe we can acquire assets that are strategically positioned to be in the top-performing percentile once restrictions are eased," the 14-time All Star and 2009 World Series Champion said.
Wary Companies Hesitate on Super Bowl Commercials, Citing Pandemic [NYT]
Many companies are wary of paying CBS roughly $5.5 million for a 30-second slot when the pandemic has complicated the annual day of football and feasting…. In mid-December, CBS still had dozens of openings, according to two people familiar with the sale process. Fox, the broadcaster of last year's game, had sold all of its 77 national advertising slots by Thanksgiving 2019….
"We're not sure what the Super Bowl is going to look like," Angela Zepeda, [Hyundai Motor America] chief marketing officer, said. "It's a big moment for a brand to stand out, but it's also a lot of expense for one day. If it was a normal year, it would be yes all the way, but there are still too many unknowns for us to commit."