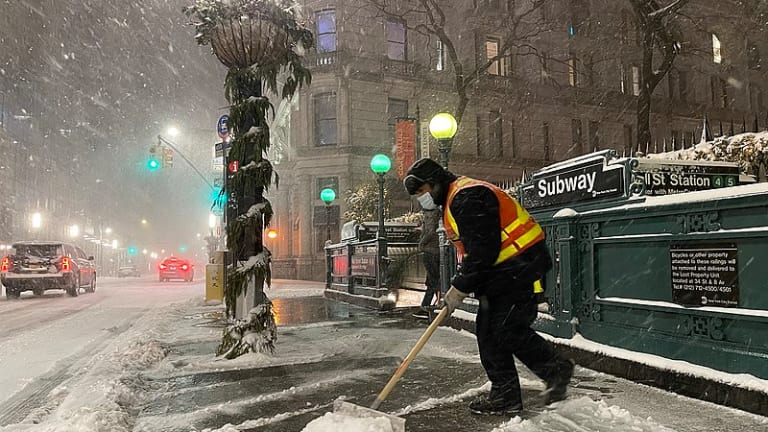 Opening Bell: 12.17.20
At last an IPO no one wants; another SPAC deal; bitcoin surges; Clayton continues tidying up; and more!
Wish Parent ContextLogic Ends Debut Below IPO Price [WSJ]
The stock of ContextLogic Inc. closed at $20.05, valuing the company at $14.32 billion. On Tuesday, ContextLogic priced its IPO at $24 a share…. Before Wish's listing, only 13 of 85 U.S.-listed IPOs valued at or over $10 billion declined on the first day of trading, according to Dealogic data that goes back to 1995.
BarkBox to Go Public in $1.6 Billion Deal [WSJ]
BarkBox Inc., a startup best known for its monthly subscription service for dogs, is merging with a blank-check company in a… deal [that] seeks to capitalize on a pandemic-fueled rise in pet adoptions and pet-related spending…. BarkBox is the latest in a string of trendy companies using special purpose acquisition companies, or SPACs, to go public. This year has been the busiest for the vehicle, according to data provider SPACInsider.
Prospects dim for Capitol Hill approval by Friday shutdown deadline as leaders continue to negotiate relief deal [CNN]
Unless things change quickly, final consideration of the massive measure could slip to the weekend or early next week…. The consensus on Capitol Hill is that there will be a relief deal after months of bickering and stalemate. But Congress is now stuck in a waiting game as the top four congressional leaders and the White House try to iron out the fine print and haggle over the final details.
Fed's Powell Says Treasury Market Will Eventually Stand on Its Own Again [WSJ Pro]
"I don't think it's at all a foregone conclusion that there needs to be a permanent Fed presence" buying Treasury securities, Mr. Powell said Wednesday during a news conference after the final Federal Open Market Committee meeting of 2020. "That's not something we're planning on or intending."
Bitcoin hits new all-time high above $23,000, extending its wild 2020 rally [CNBC]
The world's most-valuable digital currency surged 12% to $23,421, according to crypto market data provider Coin Metrics, taking its year-to-date gains to more than 200%.... Bitcoin's 2020 performance has reminded many market watchers of its frenzied rally to nearly $20,000 in 2017, which was followed by a sharp pullback the following year. However, crypto fans claim this year's rally is unlike 2017 as it's being driven by institutional buying rather than retail speculation…. "Our flows are now probably up six times what they were last year, and the types of investors that are putting capital to work are unlike any of the investors we've seen ever before," Michael Sonnenshein, managing director of digital asset manager Grayscale, told CNBC. "It's some of the world's largest investors."
SEC Approves Scaled-Back Disclosure Rule for Energy, Mining Companies [WSJ]
The rule, approved with a 3-2 vote, attempts to ease the compliance burden on oil, gas and mining firms imposed by a provision of the Dodd-Frank Wall Street Reform and Consumer Protection Act that regulators have struggled to implement…. "The obvious desire of the fossil-fuel industry and its allies in Congress and the Trump administration for a weaker anti-corruption rule is not enough justification to push through these rules in the waning weeks before you and President Trump leave office and before you potentially rejoin an industry that you worked steadfastly to deregulate," Sen. Elizabeth Warren (D., Mass.) said in a letter to Mr. Clayton Tuesday.
This hedge fund pocketed $25m off Cyberpunk 2077's flopped debut [FN]
New York-based Melvin Capital Management held a short position representing about 0.6% of shares of Warsaw-based developer CD Projekt Red as of 22 September…. [Cyberpunk 2077] launched on 10 December, when CD Projekt Red's share price sat at 390 Polish zloty (£79.30).
By 15 December, after waves of negative reviews and playthroughs, the firm's share price had reached a low of 238.50 zloty — translating to a windfall for Melvin of about $24.7m (£18.3m), according to data from short-selling research firm Breakout Point.
Others have since piled into short positions. Breakout Point analysed regulatory filings from US firm Eminence Capital, finding a short position representing about 0.74% of the stock, and London hedge fund Marshall Wace, with a short of about 0.51%.