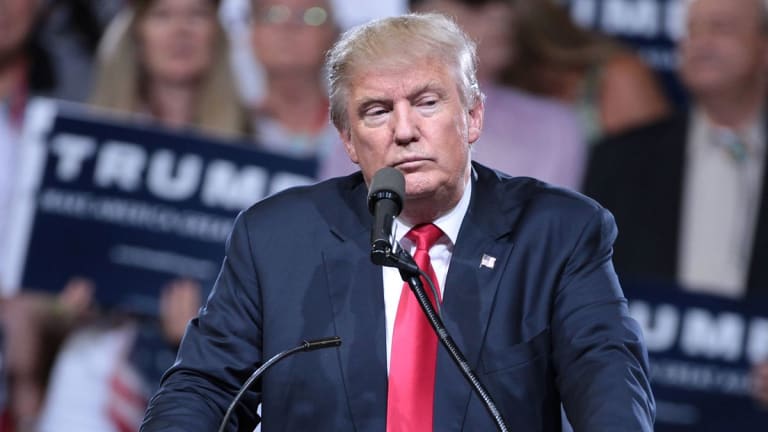 Opening Bell: 12.2.20
The ECB translator; Trumpian procrastination begins to bite; Facebook-backed crypto asks, "Who's Facebook?" and more!
Top ECB Official Privately Called Investors, Banks After Key Policy Decisions [WSJ]
The calls began in March, after ECB President Christine Lagarde flummoxed traders by suggesting at a news conference that the central bank wouldn't prop up Italy's bond market. Italian stocks and bonds slumped. Hours later, Philip Lane, the chief economist, placed separate calls to 11 banks and investors in which he sought to clarify the message…. They included investors such as AXA SA, BlackRock Inc. and Pacific Investment Management Co., and banks such as Citigroup Inc. Deutsche Bank AG , Goldman Sachs Group Inc, JPMorgan Chase & Co. and UBS Group AG .
Judge Throws Out Trump Rules Limiting Skilled-Worker Visas [AP via U.S. News & World Report]
U.S. District Judge Jeffrey White in California said the government didn't follow transparency procedures and its contention that the changes were an emergency response to pandemic job losses didn't hold water because the Trump administration has floated the idea for some time but only published the rules in October.
"The COVID-19 pandemic is an event beyond defendants' control, yet it was within defendants' control to take action earlier than they did," White wrote…. The U.S. Chamber of Commerce and universities including the California Institute of Technology sued in California, arguing there wasn't adequate notice or time for the public to comment on the changes.
Trump's Time Is Short to Overhaul Fannie-Freddie as Hedge Funds Want [Bloomberg]
Even a partial shift could translate into windfalls for hedge funds. The preferred shares they own would likely soar if the Treasury Department relinquished or altered the terms of its roughly $220 billion stake of senior preferred shares in Fannie and Freddie…. It's unclear how Mnuchin and Calabria taking action would benefit Republicans who will remain in Washington after Trump leaves town. Few Americans pay attention to mortgage securities, so it's hard to see voters rewarding GOP lawmakers should that market avoid the perils that bond investors have warned about. Yet there very well could be political consequences for higher housing costs.
A V-Shaped Recovery Doesn't Mean a V-Shaped Jobs Market [WSJ]
The portion of the economy that is recovering quickly isn't likely to generate a lot of new employment opportunities: Certainly not as many as the economy will need to recover…. The proportion of people actually in the U.S. labor force—employed or looking for work—fell by 3 percentage points as the crisis hit. That has recovered about halfway, but even the recovery leaves participation in 2020 overall at its lowest levels since the late 1970s.
Facebook-backed digital coin Libra renamed Diem in quest for approval [Reuters]
"The original name was tied to an early iteration of the project that received a difficult reception from regulators. We have dramatically changed that proposition," [CEO Stuart] Levey told Reuters.
Diem, which means "day" in Latin, now aims to initially launch a single dollar-backed digital coin, he added.
Why This Manager Thinks the 2020s Will Be a 'Second Golden Age' for Hedge Funds [II]
"The S&P currently trades at 33 times earning and a high percentage of U.S. equity value rests in a handful of stocks with nosebleed valuations," Beer wrote. "On the fixed income front, Treasury yields are alarmingly close to zero and corporate credit appears to be in a bubble."
"The 2020s may well be a 'lost decade' for simple, passive portfolios," he added….
"The true competitive advantage of hedge funds may be their flexibility," Beer argued. "A U.S. large-cap equity manager must still buy those stocks even at sky-high prices; pension funds might tilt their portfolios by a few percent, but no more. Research on hedge funds shows that they will change, and change in a big way, as market conditions evolve."