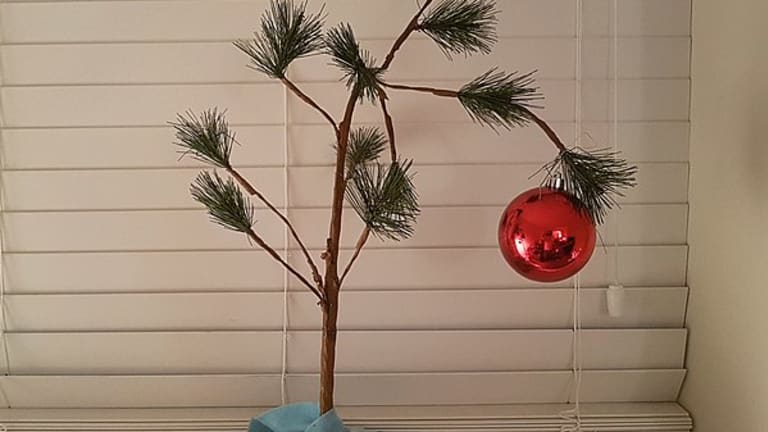 Holiday Bell: 12.23.20
SEC kills IPOs; Trump temper-tantrum; Apple rejected Tesla; garbage company rejects Nikola; and more!
Silicon Valley Wins as SEC Allows Direct IPOs to Raise Cash [Bloomberg]
The Securities and Exchange Commission announced Tuesday that it had approved an NYSE Group Inc. plan for so-called primary direct listings. The change marks a major departure from traditional IPOs, in which companies rely on investment banks to guide their share sales and stock is allocated to institutional investors the night before it starts trading. Instead, companies will now be able to sell shares directly on the exchange to raise capital -- something that's not been previously been allowed….
The SEC sign-off of NYSE's plan follows months of wrangling, including a decision made earlier this year to halt consideration of the proposal at the request of the Council for Institutional Investors, a group that represents major pension funds and endowments. CII had argued that the plan eroded investor protections and might make if more difficult for shareholders to sue over material misstatements or omissions made during the IPO process.
Trump Threw the Stimulus a Curveball [DealBook]
He criticized the combining of the stimulus with a broader spending bill that would fund various government functions, and demanded that direct payments to Americans be more than doubled, to $2,000 from $600…. Mr. Trump suggested that unless the funding provisions were carved out and the direct payouts increased, he would reject the package (though he didn't use the word veto).
Elon Musk Says He Once Approached Apple CEO About Buying Tesla [WSJ]
"During the darkest days of the Model 3 program, I reached out to Tim Cook to discuss the possibility of Apple acquiring Tesla (for 1/10 of our current value)," Mr. Musk said in a tweet Tuesday. But the Apple CEO, he said, "refused to take the meeting."
Mr. Musk revealed the latest detail as he questioned the seriousness of Apple's plans to bring out an electric car of its own, amid a new report the company is pushing for 2024 production.
On Twitter, Mr. Musk called the report "strange, if true."
Englander's Millennium Poised for Biggest Gain Since 2000 [Bloomberg]
The multi-strategy hedge fund gained 3.4% this month through Dec. 17. That brought performance for this year to 23.3%, the people said…. Hedge funds returned 5.8% through November, according to Bloomberg indexes….
In 2000, Millennium posted a 36% return on less than $2 billion of capital. Now, the hedge fund oversees $48.5 billion, the most ever. The firm is returning at least $8 billion to investors at year-end as part of its effort to create a more stable capital base.
China's Ant cuts credit limits for some young Huabei users [Reuters]
The credit limit reduction is intended to promote more "rational" spending habits among users…. Last month, regulators published a consultation paper on tightening rules for micro-lending that would require them to fund at least 30% of any loan they make jointly with banks. Only 2% of the loans Ant had facilitated as of end-June were on its own balance sheet, its IPO prospectus showed.
Nikola shares slide after deal ends for electric garbage trucks with Republic Services [CNBC]
Nikola said the decision was made after both companies "determined that the combination of the various new technologies and design concepts would result in longer than expected development time, and unexpected costs…."
"In a nutshell, this is a 'gut punch' for investors that were hoping this monster order was a potential paradigm changer for Nikola and reference customer going forward," Wedbush analyst Dan Ives said in a note to investors Wednesday.
Greenwich police continue probe of deadly Riverside crash [Greenwich Time]
A comprehensive review of the death of Devon Dalio, 42, of New York City, remained ongoing, police spokesman Mark Zuccerella said in a statement Tuesday…. "Numerous witnesses have been identified, and the investigators are still in the process of completing some interviews. Evidence from the crash continues to be collected and analyzed with some results still pending," the captain said Tuesday….
The wheels of the Audi looked to be still revolving at a high speed after the impact, making a loud noise outside the store, he said.
[Witness Reza] Asheghi speculated that something had incapacitated Dalio before the crash occurred.
We'll be on a sporadic to non-existent schedule through Jan. 4, contemplating everything we've seen over the past year from under our Charlie Brown-ass Christmas tree. Have as enjoyable a set of holidays as is possible under the circumstances, and we'll see you on the other side.