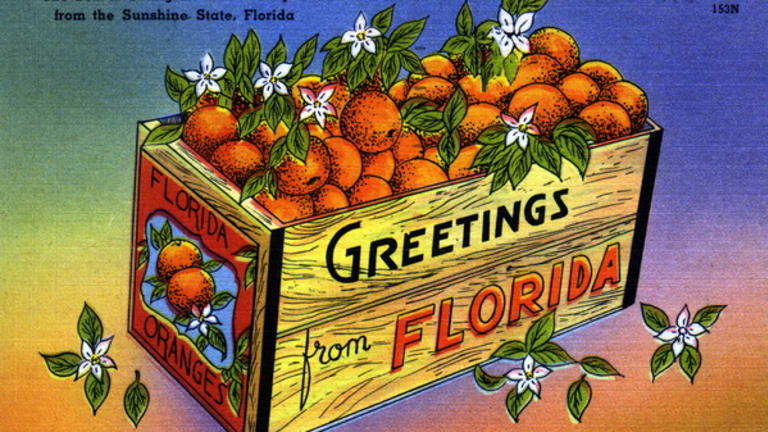 Opening Bell: 12.7.20
Goldman to the Gold Coast?; IPOs feeling frothy; Britons sleeping on billions; Chicago man buying all of Florida; and more!
Goldman Plots Florida Base for Asset Management in a Blow to New York [Bloomberg]
The bank's success in operating remotely during the pandemic has persuaded members of the leadership team that they can move more roles out of the New York area to save money…. It also may opt for another destination like Dallas, where it has been accelerating its expansion, the people said…. A central location for the business in Florida would not only include back-office staff but also some investment professionals, two of the people said.
Airbnb Boosts IPO Price Range to Between $56 and $60 a Share [WSJ]
The new range would give the home-rental company a valuation of as much as $42 billion on a fully diluted basis and including proceeds from the offering.
DoorDash Inc., the food-delivery company that is expected to debut Wednesday, the day before Airbnb, plans to price its shares at the high end of or above its range of $90 to $95 a share—already raised from between $75 and $85…. Both Airbnb and DoorDash and their respective underwriters will set their final IPO prices in the coming days. Morgan Stanley and Goldman Sachs Group Inc. are leading Airbnb's IPO, while Goldman and JPMorgan Chase & Co. are leading DoorDash's.
Visa, Mastercard investigating their business ties with Pornhub [AP via MarketWatch]
Nicholas Kristof, opinion columnist at The New York Times, wrote Friday that Pornhub carries rape scenes, revenge pornography and other examples of explicit video taken without consent of the participants…. The online payment service PayPal last year stopped processing payments to Pornhub….
Paul Sarbanes, U.S. Senator Who Co-Wrote Anti-Fraud Law, Dies at 87 [Bloomberg]
The Maryland Democrat served five terms in the U.S. Senate, a 30-year tenure in which he was chairman of the Senate Banking Committee when it responded to a rash of accounting scandals…. With Republican Representative Mike Oxley, Sarbanes marshaled the bill to approval in 2002 after energy trader Enron Corp. and long-distance phone provider WorldCom Inc. were driven into bankruptcy by bookkeeping abuses at the highest level of management.
Bank of England Rebuked Over 'Missing' $67 Billion of Cash [NYT]
"£50 billion of sterling notes — or about three-quarters of this precious and dwindling supply — is stashed somewhere, but the Bank of England doesn't know where, who by or what for — and doesn't seem very curious," said Meg Hillier, the lawmaker for the Hackney South and Shoreditch areas of London and chair of the committee that produced the report…. The pandemic has led to a slump in cash payments, but demand for bills has risen in recent years and the pandemic has accelerated that trend, the report said.
Ken Griffin continues buying spree with $25M Miami Beach parcel [TheRealDeal]
Griffin acquired 10 Star Island Drive for $25 million, according to sources…. All told, Griffin has likely spent about $95 million on the Star Island properties. A company tied to the Citadel founder and CEO paid $37 million for the double lot at 11 and 12 Star Island Drive in August. He's also reportedly the buyer of 13 Star Island Drive….