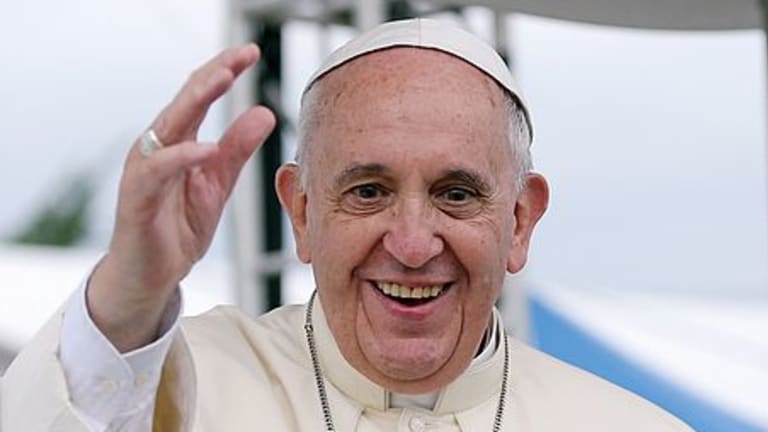 Opening Bell: 12.8.20
Goldman certainly thinks Trump lost; Peter Navarro is a lawless political hack; papal capitalism; and more!
Goldman Sachs Racing to Be First With 100% of China Venture [Bloomberg]
The New York-based bank has started the process of getting clearance from regulators to take full control of Goldman Sachs Gao Hua and signed a definitive agreement with its partner to buy the 49% of the venture it doesn't own, according to an internal memo…. The move will end Goldman Sachs' 17-year collaboration with Beijing Gao Hua Securities and gives the firm free rein to pursue an expansive growth strategy that includes boosting its workforce in China to 600 and ramping up in asset and wealth management. Wall Street giants are rushing to gain a bigger foothold as China's market opens, jostling to capture a share of profits that are estimated to swell to $47 billion in investment banking alone by 2026.
DoorDash Poised to Tap Torrid IPO Market [WSJ]
It is expected to pick a price at the high end of or above its already-increased target range of $90 to $95 a share…. Both DoorDash and Airbnb are using novel models for pricing their IPOs following virtual roadshows amid the coronavirus pandemic.
The companies each asked investors to input stock orders through a computerized system in which they outline the number of shares they are seeking and at what price. Investors have the option to indicate how much they are willing to buy at various price points.
Federal Investigators Say Peter Navarro Violated Hatch Act [WSJ]
The report identifies six media interviews from May 2020 to October 2020 in which Mr. Navarro appeared in his official capacity and criticized Mr. Biden or his then-running mate, Sen. Kamala Harris…. The Office of Special Counsel sent its findings to President Trump for disciplinary action.
Greek Banks Turn Corner With Bad-Loan Sales [WSJ]
The uptick in deals is crucial for Greece to bring down the highest NPL level in the European Union. At almost half of loans in 2016, the ratio was around 35% at the start of 2020 and could fall closer to 20% if transactions go ahead as planned. The EU-wide ratio is under 3%.
More Than 100 Accusers Seek Restitution From Jeffrey Epstein's Estate [NYT]
The number of claims has already surpassed expectations even though the fund will accept requests until the end of March, said Jordana Feldman, its administrator…. The restitution fund, which is not limited in the amount it can dole out, is being financed with money from Southern Trust, one of Mr. Epstein's main companies in the Virgin Islands.
One of Southern Trust's biggest clients was Leon Black, the billionaire private equity executive…. "They have a lot of money to work with," Mr. Kuvin said.
Big banks get a big break on pending whistleblower law [The Hill]
Modelled on the highly successful Dodd-Frank Act that covers securities frauds, the NDAA whistleblower law includes two loopholes that will undermine its effectiveness and cause untold hardship to future whistleblowers…. The loophole permits the Department of Treasury to deny a meaningful reward to any qualified whistleblower. The second loophole excludes from coverage under the laws anti-retaliation provisions employees at FDIC insured institutions.
The Pope Blesses Business Plans [DealBook]
Meet the Council for Inclusive Capitalism with the Vatican, a group of businesses, investors and other groups that represent $2.1 trillion in market cap and 200 million employees. The group has announced pledges toward environmental and sustainable-business goals that fit into the E.S.G. movement, with Francis' blessing.
The 27 leaders of the council are known as Guardians for Inclusive Capitalism, and include Ajay Banga of Mastercard, Marc Benioff of Salesforce and Brian Moynihan of Bank of America. They will meet each year with Francis and Cardinal Peter Turkson, who leads the Vatican department dealing with many social issues.