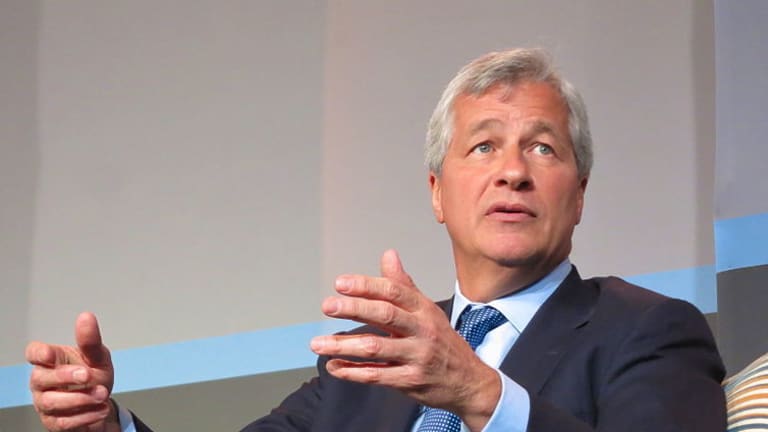 Opening Bell: 12.9.20
Hedge funds bounce back; Dimon trashes T-bills; McKinsey agonistes; and more!
Hedge funds are setting records at the end of historically volatile 2020 [N.Y. Post/Thornton]
Hedge Fund Research's HFRI 500 — an equal-weighted index of the world's largest hedge funds' returns — soared 6.2 percent in November from October, its biggest month-to-month gain since December 1999 and the second-largest month-to-month increase since the index's inception in 1990.
Year to date, the HFRI 500 is up a whopping 7.3 percent.
Deutsche Bank cuts 2022 cost target, confirms view [MarketWatch]
Germany's biggest lender now aims for adjusted costs of around 16.7 billion euros ($20.22 billion) in 2022 compared with a previously expected EUR17 billion…. It backed its target for return on average tangible equity, or ROTE, of 8% by 2022. It also confirmed it expects its common equity tier 1 capital ratio target to come in above 12.5% by 2022.
Jamie Dimon says he wouldn't touch Treasurys with a 10-foot pole at these rates [CNBC]
The yield on the 10-year Treasury was last at just 0.9% and has stayed below 1% since breaking below that threshold during the March pandemic collapse in stocks….The long-time JPMorgan CEO and chairman responded that if investors' base case occurs – a recovery next year spurred on by coronavirus vaccines — then that means today's "bond spreads and most equity prices would be justified."
″There may be a bubble in small parts of the stock market, not all of it," Dimon said.
Commodities-Trading Giant Trafigura Wins Big From Oil-Market Mayhem [WSJ]
The closely held company, which is based in Singapore but run from Geneva, almost doubled its net profit to $1.6 billion in the fiscal year ended September. The company's operating earnings were the best in its 27-year history, it said…. Trafigura did particularly well when oil prices went negative in the spring, despite a concurrent pullback in financing from banks for commodities deals. Demand for crude in cars and planes plummeted with much of the world economy in lockdown, while Saudi Arabia and Russia, two of the world's biggest crude producers, launched a crushing price war.
McKinsey Issues a Rare Apology for Its Role in OxyContin Sales [NYT]
Criticism of the world's most prestigious consulting firm has intensified since The New York Times reported last month that McKinsey had discussed ways for Purdue to "turbocharge" sales of its drug OxyContin, proposing that it pay distributors rebates for overdoses linked to the pills they sold…. Two senior partners at McKinsey discussed whether to purge records related to Purdue, according to documents recently filed in connection with the drugmaker's bankruptcy proceedings. McKinsey rarely acknowledges mistakes and has never before accepted responsibility for helping Purdue sell more opioids, even as hundreds of thousands of people were abusing the highly addictive painkiller.