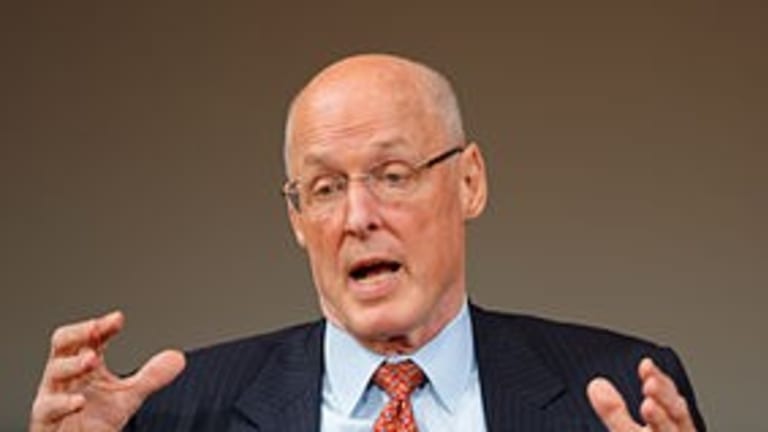 Opening Bell: 1.6.21
Trump tries again; Hank Paulson's back; Jack Ma never went away; Bill Ackman tweets "genocide;" and more!
Trump bars U.S. transactions with eight Chinese apps including Alipay [Reuters]
It tasks the Commerce Department with defining which transactions will be banned under the directive within 45 days…. Biden could, however, revoke the order on the first day of his presidency…. Despite the 45-day time line laid out by the order, the Commerce Department plans to act before Jan. 20 to identify prohibited transactions…. The directive mirrors Trump executive orders signed in August directing Commerce to block some U.S. transactions with WeChat and the Chinese-owned video app TikTok.
Henry Paulson Returns to Finance, to Run Climate-Focused Fund [DealBook]
Bono, who helped found TPG's $5 billion Rise funds focused on "impact investing," told Mr. Paulson that the investment firm wanted to create an even bigger platform to focus exclusively on combating climate change — and he wanted Mr. Paulson to run it…. The move brings Mr. Paulson, 74, back to the finance industry for the first time since he left Goldman to become Treasury secretary in 2006. It may also signal a turning point for the weight and seriousness given to climate-related investments. TPG's co-founder, Jim Coulter, is planning to shift much of his focus to the new climate fund.
GE Won't Try to Claw Back Jeff Immelt's Pay [WSJ]
GE's board formed a special committee to investigate claims about the backup jet and other allegations raised by shareholders. Cravath's letter said it reviewed thousands of documents and conducted dozens of interviews, including with Mr. Immelt and other former executives…. GE's board concluded there is no "sound legal basis" to bring claims against current or former employees or directors. Even if there were such a basis, the board decided that "any such litigation would not be in the best interest of the company and its stockholders," the letter states.
Alibaba founder Jack Ma is lying low for the time being, but he's not missing [CNBC]
CNBC's David Faber reported Tuesday that the billionaire is not missing, according to a person familiar with the matter. Instead, Ma has been lying low for the time being, Faber reported.
China Hands Rare Death Sentence to Former Asset-Management Head [WSJ]
Lai Xiaomin, chairman of China Huarong Asset Management Co. from 2012 to 2018 when he was fired for graft, was accused by a local Chinese court in the northern city of Tianjin of taking bribes totaling a record high of more than 1.79 billion yuan, equivalent to $277 million.
Mr. Lai's crimes were particularly serious, the court said Tuesday, given the scale of his bribery, which included several transactions in the hundreds of millions of yuan each as well as the act of proactively soliciting bribes. The court characterized him as being "lawless and extremely greedy," with his actions "endangering the nation's financial security and financial stability."
'This seems like genocide': Billionaire investor Bill Ackman slams delays in getting the COVID vaccine to the elderly [BI]
"If Elon Musk can deliver 500k Teslas and Jeff Bezos can provide same-hour delivery, we can vaccinate every American. The time is now!" he wrote, referring to the CEOs of Tesla and Amazon…. "We are killing the Greatest Generation ... If the virus killed mostly children rather than the aged, would we sit back and allow this to happen?" he wrote, alluding to ageism.