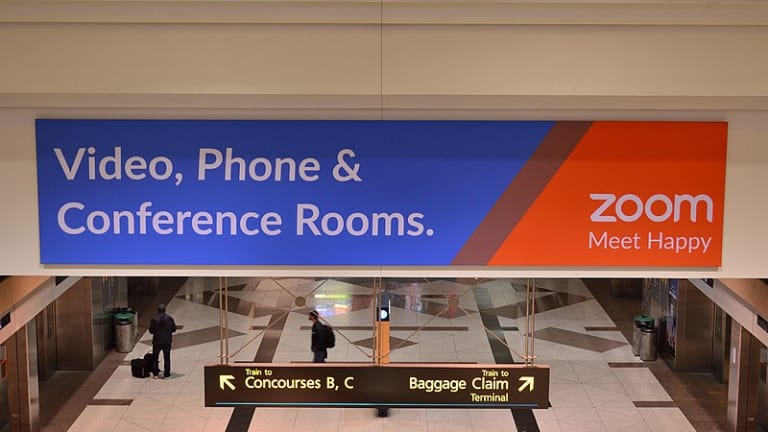 Opening Bell: 1.12.21
The real Zoom; the wrong Signal; the lost passwords; the thing they should have been doing all along; and more!
Zoom to Offer $1.5b Class A Stock; Shares Dip [Bloomberg]
J.P. Morgan is acting as the sole book-running manager for the proposed offering…. Zoom shares fall approx. 3% premarket
Blackstone Hires Former Brown Endowment Chief as Hedge-Fund Unit Co-Head [WSJ]
[Joe] Dowling will focus on investing and [John] McCormick on its business and investor functions. For Blackstone, the hire signals a new focus on hedge funds as big generators of return, with Mr. Dowling expected to focus on thematic investing including in growth and technology-focused hedge funds…. Mr. Dowling, age 56, is expected to bring an expansive Rolodex and casual demeanor to the 53-year-old Mr. McCormick's cerebral approach and deep institutional knowledge. The dual leadership arrangement is similar to that in Blackstone's real-estate business.
Equity Research's Talent Problem [II]
Just 14 percent reported that they were female, versus 79 percent who identified as male…. The survey also found that women held a smaller proportion of senior roles, with only 12 percent of lead analysts identifying as female. The lack of women in these higher paying jobs was a big driver in female analysts making less money overall, with the Odyssey report showing a smaller salary gap for junior lead and support roles.
'An Epiphany Moment' for Corporate Political Donors May Have Arrived [DealBook]
As… companies pause their donations to candidates via corporate PACs, they should consider making their halt permanent.
The public views these news releases not necessarily as responsible political participation but as evidence — receipts — of a corrupt system. The donations directed by a corporate PAC undermine the credibility of the company and the politician taking it. The money is seen as a bribe for legislation, and the legislation is seen as a favor in return for money….
At IBM, the ban on donations to candidates hasn't prevented it from having the seat at the table in Washington. Indeed, Ginni Rometty, IBM's former C.E.O., was regularly invited to meetings of corporate chieftains at the White House with President Trump and was frequently seen in photos sat around a table with top officials.
Elon Musk said 'use Signal' and confused investors sent the wrong stock up 438% on Monday [CNBC]
Four days after Tesla CEO Elon Musk prompted Twitter followers to "use Signal," a reference to the Signal encrypted messaging app funded by a nonprofit organization, investors pushed even higher the price of Signal Advance, a small component manufacturer whose stock trades over the counter….
The stock saw its highest trading volume since going public in 2014 on Monday; more than 2 million shares changed hands, while on Jan. 4, not a single share of the stock was traded. Signal Advance, which reported receiving no revenue in 2015 and 2016, is now worth more than $3 billion.
Lost Passwords Lock Millionaires Out of Their Bitcoin Fortunes [NYT]
Of the existing 18.5 million Bitcoin, around 20 percent — currently worth around $140 billion — appear to be in lost or otherwise stranded wallets, according to the cryptocurrency data firm Chainalysis. Wallet Recovery Services, a business that helps find lost digital keys, said it has gotten 70 requests a day from people who want help recovering their riches, three times the number of a month ago…. "Through the years I would say I have spent hundreds of hours trying to get back into these wallets," said Brad Yasar, an entrepreneur in Los Angeles who has a few desktop computers that contain thousands of Bitcoin he created, or mined, during the early days of the technology. While those Bitcoin are now worth hundreds of millions of dollars, he lost his passwords many years ago and has put the hard drives containing them in vacuum-sealed bags, out of sight.